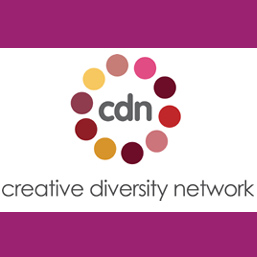 Yesterday (7th December 2011) saw the Creative Diversity Awards take place at MediaCityUK, Salford and hosted by CDN Chair and BBC Director General Mark Thompson. The aim of the awards was to celebrate the creativity and diversity in the UK broadcasting industry. This year there were categories covering production and content that portrays the diversity of contemporary British society in an effortless and inclusive way, as well as categories that recognised outreach and employment initiatives with a diversity focus.
The Winners were:
Radio Times Drama Award:
Luther (BBC One)
Company of the Year Award:
Endemol
Best Comedy & Entertainment Programme:
Phone Shop (Talkback Thames for Channel 4)
Diversity Innovation Award:
Battlefront (Raw Television for Channel 4)
Best Nations and Regions Portrayal:
Fish Town (Mentorn Media for Sky Atlantic HD)
CDN News Award:
The BBC Journalism Trainee Scheme
Best Breakthrough Talent:
Levi David Addai –Writer of 'Micah', broadcast on Channel 4 in July 2011, part of Channel 4′s Coming Up season.
Community Initiative:
Company Pictures, Skins (Channel 4)
Best Factual Programme:
Undercover Care: The Abuse Exposed (Panorama, BBC)
The CDN Fellowship:
Presented to Clive Jones, with a speech by Samir Shah and presentation by Chair of the CDN, Mark Thompson
To read more about the awards and the announcment of the CDN 'Serving All Ages' research findings, visit The TV Collective website.