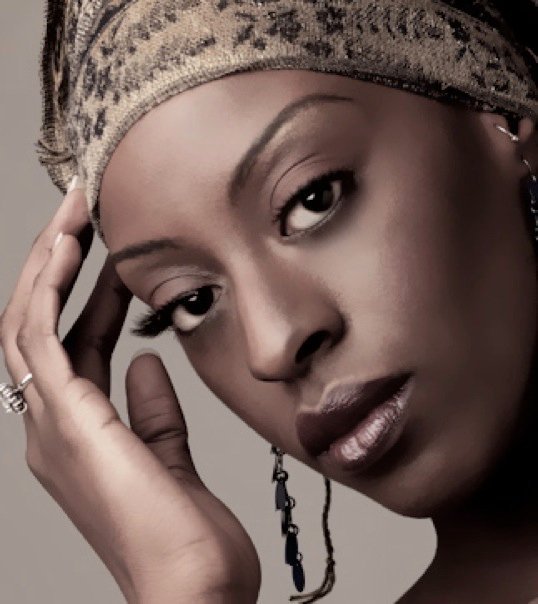 Earlier on in the week, we spoke to Shomari Brown, lead actor in soon-to-be-released film 'Zion'.
'Yemani is a beautiful young woman with the weight of the world on her shoulders. She is heavily pregnant, alone and dealing with many deep emotional scars, yet hope comes to her from an unlikely source: a young and charismatic teenager who she meets coincidentally. His name is Zion. Intrigued by his mentality and nonchalance about his circumstance, every maternal instinct in her compels her towards him and a deep and beautiful friendship emerges. Will she be able to save him from the inevitable?'
Now Scene profiles award-winning producer of Zion, the lovely Sheila Nortley to find more about the film as well as her career as a producer.
On first look, some people might think 'Zion' is another black gang/roadman film – can you tell us what Zion is about and how it is not what some people may think?
Good question. I can't emphasize enough the fact that 'Zion' is not a hood film. The aim of the film is to basically draw attention to an issue which is endemic in our society. Sometimes the media want to talk about it on the news as some kind of new phenomenon. Sometimes they don't. Sometimes, a lot of black blood is spilt and they don't want to talk about it on the news. Why should they? Black people only make up 2% of the population in the UK, so it's our responsibility, my responsibility as a film producer. I think it's an obligation for me to tell a story that is happening, that is really real. The realness of it is that the film was inspired by a conversation I had with a young man I met in the park; it was a similar conversation to a scene in 'Zion' where the two lead characters in the film meet – Zion and Yemani – and, it's real. It's very very real. And it's something that… I'm tired of it being glamorized, I'm tired of it being ridiculed and laughed at and I'm even more tired of people saying 'Oh, I'm sick about hearing about it'. Until we DO something to at least reduce the numbers or try and understand why little boys are killing little boys and why little boys are going to prison before they can even finish puberty or even hit puberty, it's something that needs to be addressed in my opinion. 'Zion' is different in that it deals with a sense of community and the fact that we are all involved, the fact that one decision that a young person makes affects us all. You personally may not be involved in violence or crime, but your brother might, or your cousin might, or your nephew might. And if you don't know anyone who could possibly be involved in violence, stray bullets do not discriminate – anyone can be a victim. This is children handling guns and knives with little respect for the value of human life. So 'Zion' is a very emotive film and it touches on a few other issues we have in our community too.
What has the response been so far when people have heard about the film or see the trailer?
The response so far has been really really good. We've had lots of support so far from people within the industry and from people who are just interested in watching a good film. It's quite scary for me – putting out a project like this. It's very risqué. For example, I chose to make the lead character, Yemani, a very flawed heroine. She says and does things that people will scowl at. She's not supposed to be perfect because she represents us – but despite her flaws and imperfects she is able to love the 'unlovable'. These are the messages I hope people will respond warmly to, if they are open to looking beyond the surface.
Continue reading Scene Profiles| Sheila Nortley – Film Producer, Zion →