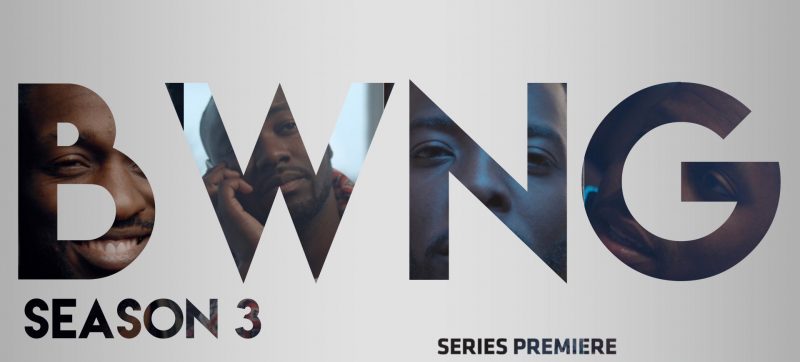 Leading multimedia group TRACE, makes a bold splash in the UK with the launch of season 3 of award winning web series Brothers With No Game on 26th December 2017.
The show celebrates 5 years since inception with an exciting new season which promises to be a melting pot of laughs, tension and dramatic comedy for people of all ages to enjoy. The hit comedy-drama focuses on the social and romantic lives of four childhood friends facing a 'quarter-life crisis', who are forced to endure life with the responsibilities and hilarious dilemmas around work, family, friendship and women.
With over 20,000 subscribers and over 1 million views on Youtube, Brothers With No Game has garnered fans from around the world, an audience which is expected to grow with the release of this epic season. After a long period of suspense and with series 2 ending on a cliffhanger, unresolved questions will now be answered. Following on from the wedding in the season 2 finale, it's clear that the Brothers have got some growing up to do. This season explores rekindling old flames, workplace pressures and meeting the parents while featuring a splash of guest appearances alongside lead 'brothers' Jay Marsh, Isaac Sosanya, Solomon Israel and Zephryn Taitte.
Writer and Director, Leon Mayne comments: It's still fun, outrageous and heart-warming. Season 3 takes a more mature look at the Brothers as the 'game' has expanded from chasing women to trying get their lives in check.
The season premiere comes just after the launch of TracePlay, the Video On Demand platform entirely dedicated to Urban entertainment. The digital service offers 2000 hours of Urban films, Reality TV, Live TV and Radio plus more across all devices. Available in both English and French, viewers have the ability to watch the new series on their mobile, tablet, desktop and TV. TracePlay members in the UK and over 200 countries around the world will be the first to watch the all-new special. With season 1 & 2 already on the platform, viewers will explore the new chapter with weekly releases.
Commenting on the partnership, Creator and Producer Masibu Manima says: "A major priority for us was getting season 3 to our global fan base. We decided to distribute with TracePlay as it's an exciting network which covers all of our key territories, guaranteeing that the trouble our four Brothers get up to continues to entertain audiences worldwide"
Both TRACE and BWNG Ltd share a mutual goal to promote diversity. As TRACE has an aim to become the home for Urban talent, the co-production gives birth to a fruitful partnership which enhances user experience and viewing pleasure.
Director, Paul Samuel says: "We think it's important to view our audience as global. While we still aim to produce content for linear TV as it allows us to reach mass audiences, it can sometimes put geographical borders around our content. With recent trends suggesting that more and more people are turning to streaming platforms, there is both value and opportunity in also delivering programmes to audiences where they are already enjoying high quality and diverse content – and that is online"
Download the TracePlay app available on both iOs and Android to be ready for the launch of season 3 of Brothers With No Game. Alternatively, visit www.traceplay.tv for more information. You can also get a 2 week free trial by signing up and using the promo code: BWNG. Don't say we don't look after you!
Follow @Scene_TV on Twitter and join the mailing list here for the latest news and opportunities.