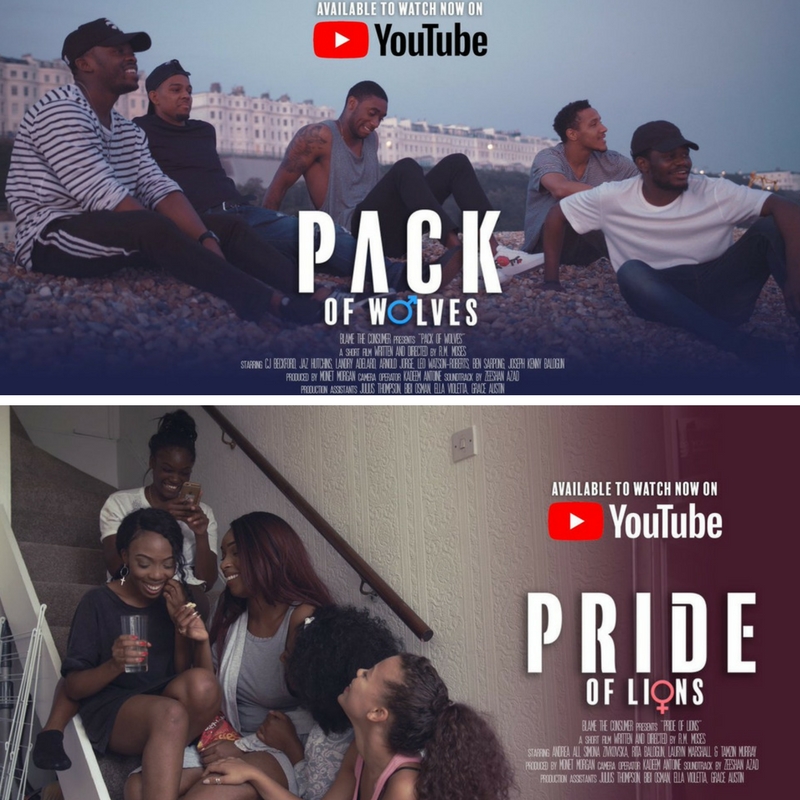 Pride and Pack is an extended short film written and directed by award-winning independent filmmaker R.M Moses and produced by Monet Morgan. Split into two parts named Pride of Lions and Pack of Wolves, the films refreshingly celebrates black love, explores the topics of colourism, social acceptance and masculinity within male friendship groups and more.
Part one of the drama Pack Of Wolves follows Ryan and his group of friends as he looks for reassurance after getting the news that he is about to be a father. With constant doubts and fears of not being man enough to father a child, he looks outward to his friends and family for guidance.
"I think it's one of the most important stories we can tell our young black kings; it's ok to be sensitive, it's ok to hug your boys, it's ok not to be ok every day. Your hardened shell does not define how much of a man you are. You are more than a stereotype and a statistic, you can be whatever you want to be" – R.M. Moses
Part two, Pride Of Lions, follows Nichole and her group of friends, as she examines her relationship after getting the news that she is pregnant. Questioning whether or not this group of girls can be good influences or role models to her future baby, she has to deal with her own battles of fear and anxiety. This film is an insight into the synergy between black British women in today's society. Highlighting colourism, motherhood and ultimately showcasing black love and relationships.
Check out both of the films below and let us know what you think!
Follow @Scene_TV on Twitter and join the mailing list here for the latest news and opportunities.