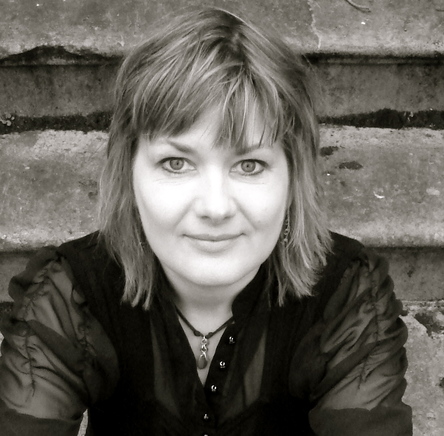 One of our most popular blogs of last year was the' Scene Profiles' with Nicola Lees an experienced TV development producer and the founder of www.tvmole.com, an invaluable resource for anyone trying to develop and pitch their factual TV ideas. She's the author of Greenlit: Developing Factual / Reality TV Ideas From Concept to Pitch and Give Me the Money and I'll Shoot! Finance Your Factual TV/Film Project, which is an accessible entry-level guide to navigating the complex world of TV and documentary finance. In 'Give Me the Money', ten different sources of funding are illustrated with international case studies featuring a made-for-television Belgian bobsled team, octogenarian ping-pong players and a mega-sperm race through the Canadian Rockies. Also, candid interviews with industry insiders – from award-winning filmmakers to entertainment lawyers, financiers and expert freeloaders – reveal the various benefits and pitfalls and provide top tips for anyone who wants to find the best way to fund their factual TV programme or independent documentary. The book includes sample proposals suitable for various types of funder including broadcasters, brands and film foundations. On top of TV Mole and being an author, Nicola also runs a mentoring scheme for Women in Film and Television.
I receive numerous emails from people who have ideas for programmes so Nicola is back for another Scene Profiles piece – this time to give more of an insight and some valuable advice about the pitching process. For those of you who have ideas but are unsure of what to do with them, this is a must read!
What should you do if you think you've got a great TV idea? Who should you approach, what format should it be in?
If you think you have a good idea for a TV programme, you first need to develop it so that it is more than just a subject or area of interest and write a one-page proposal. A good, commissionable, programme proposal has the following elements:
Title
Number of episodes and duration of the film/episodes (usually expressed as '6 x 60', for example)
A one paragraph synopsis of the idea
An outline of the story that will unfold
An introduction to the key characters and/or list of episodes
A description of the filming techniques that will be used: observational documentary, studio-based, in front of an audience, archive or CGI, for example
Your contact details.
If your idea involves new on-screen talent, is character-based or dependent on access, you should also shoot a short taster tape (2-3 minutes). In the first instance it doesn't need to be too slick or costly (I recently saw a great taster that cost just £5.50), but it does need to prove that your talent can present, your characters are compelling or that you do really have access to all the areas you claim.
Once you've got your pitch materials together, you can think about who to approach. It's very hard to get a meeting at a channel if you are unknown to them. You can get around this by pitching your idea to a production company first. Established production companies have long-standing relationships with commissioners at the various channels and their involvement is reassuring to the broadcasters.
It's important that you pitch your idea to the right kind of production company – it's pointless pitching your documentary idea to a drama production company, or your archive based history programme to a production company that specializes in structured reality programming. Research other programmes like yours and find out which company made them – they are likely to be open to similar ideas and already have a proven track record in making the kind of programme you are pitching. The Pact Directory has a searchable list of UK production companies, searchable by region / genre / production activity. Once you've shortlisted a number of companies, check their websites to see if they are happy to receive ideas from people outside the company and find out what their submission process is. If there's no information listed on the website, find out the name of the head of development and send a brief, professional email with a general overview of your idea. For example, "I have an idea for a 3-part music series for BBC 4 that is based on previously unseen archive" gives them enough information to know whether they might be interested without giving away your idea. If they are interested, they are likely to invite you in for a meeting to discuss the idea further.
Continue reading Scene Profiles| Nicola Lees (TV Mole) Part 2: Pitching an Idea →