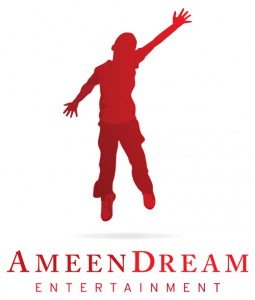 Calling all budding actors and actresses – please see below for an opportunity to participate in Aml Ameen's new production:
Aml Ameen (Kidulthood, The Bill, US Hit Show Harry's Law) will be directing his a short film for his production company AmeenDream Entertainment.
The short film "12" (working title) is a social commentary based thriller about the eventful year of London 2011. Told through the eyes of "HERO" (played by Aml Ameen). With a 2012 Olympic style feel to the film, it is set to be a very current and topical short.
The film contains no dialogue, but the featured moments from the characters throughout will be impactful.
The shoot is planned over December 21 and 22, 2011.
This is an an ultra low budget short film, and therefore an unpaid job,however with high potential to get into international film festivals during 2012.
When responding please provide the following information
a) available for the shoot for the above-mentioned days
b) Photo/CV (If available)/ Reel (If available).
Previous AmeenDream Entertainment productions Directed by Aml Ameen
Drinks Drugs and KFC- http://vimeo.com/23434756
The Code- http://vimeo.com/23343465
DDK- Behind the scenes http://vimeo.com/25465691
No Way (Music Video)- http://vimeo.com/20495114
Character Breakdown:
Hero's Girlfriend 1- (Any Ethnicity 22-25)
Hero's Girlfriend 2- (Any Ethnicity 22-25)
Hero's Best Friend Tall- (Black)
Hero's Best Friend Short- (Black)
London Urban rioters (Any Ethnicity) x7
College Students (Any Ethnicity)x 7
Bullet boy kid (14-16 Black)
Twitter guy- (Black)
Twitter guy- (White/Asian)
Executive Man (Asian)
Executive woman (Black African)
Young Boxer- (18-20 Black)
Manager- (28-35 Black)
Prince William-(Must have resemblance)
Dutchess Kate- (Must have resemblance)
Hovering Crowd .x 20
Running Crowd- x20
Kissing couple (Man/Woman Any Ethnicity)
Lottery Ticket older man- (White)
Family love (Afro- Caribbean)
Please email aml@ameendreamentertainment.com with the required information including the character(s) you wish to be considered for.
Due to the amount of interest this project may receive, we apologize in advance if we are unable to reply to your email. But thank you for participating.
Thank you for participating and Good Luck
—————————————————————————–
A good luck from SceneTV too 🙂
To keep updated with all things Aml Ameen and AmeenDream Entertainment, click here.