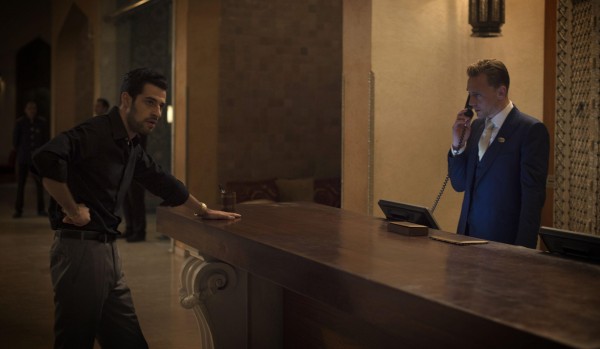 David Avery, one of the stars of hit web-to-TV series Brother With No Game, will appear the in hotly anticipated BBC One drama The Night Manager. A contemporary interpretation of John le Carré's espionage drama – and the first television adaptation of a le Carré novel in more than 20 years – The Night Manager brings together love, loss and revenge in a complex story of modern criminality.
The six-part series follows former British soldier Jonathan Pine (Tom Hiddleston) who is recruited by intelligence operative Angela Burr (Olivia Colman) to infiltrate the inner circle of international businessman Richard Onslow Roper (Hugh Laurie) and detonate the unholy alliance he has ministered between the intelligence community and the secret arms trade. To get to the heart of Roper's vast empire, Pine must withstand the suspicious interrogations of his venal chief of staff Major Corkoran (Tom Hollander) and the allure of his beautiful girlfriend Jed (Elizabeth Debicki). In his quest to do the right thing, he must first become a criminal himself. David Harewood, Aure Atika, Russell Tovey and Adeel Akhtar also star.
Avery plays Freddie Hamid, the youngest and most reckless of the feared Hamid family in Cairo. With the Arab Spring throwing Egypt on its head, he is more than willing to make a play for power – especially with the firepower of Richard Roper at his disposal. As well as Brothers With No Game, Avery has also appeared opposite Skins' Jack O'Connell in film Starred Up, CBBC's The Dumping Ground and The Inbetweeners Movie.
The Night Manager begins on Sunday 21st Feb 9pm on BBC One. Check out the trailer above.