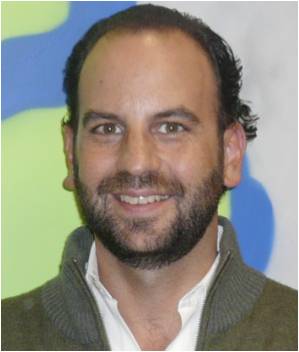 SceneTV is pleased to be a supporter of DCM Europe. DCM (Digital Content Monetisation) conferences bring together leading media owners, content creators, internet and tech experts and solutions providers to discuss the one question which cuts to the heart of digital strategy: How can we make money online? For more information about DCM and the 2012 conference which is taking place on January 17-19, visit the website: www.dcm-eu.com
One of the participants from last year's DCM Europe conference was Patrick Walker, Director of Partnerships at YouTube. DCM caught up with Patrick to discuss his views on digital commercial models and changes to online advertising.
DCM: What do you see as the top priority for digital content-owners right now?
PW: For a lot of digital content owners, we really need to focus on what we're going to do with regards to multi-platform distribution. What I mean by that is the recent proliferation of devices, mobile handsets have become much more of a mini-computer with full access to the web and video. Making sure that they have a strategy there and that rights are clear as well, because they may not be clear to find in legacy agreements. The tablet devices are going to explode so you have the iPad out there, and there'll be a whole new range of Android-powered and other-powered tablet devices that for some people constitute a PC and for others is more of a mobile device.
Again, it's about making sure you're prepared to be distributed on those platforms because a browser based in these devices will not differentiate. So if you're a TV broadcaster or a production company it's really making sure that you're prepared with regards to your distribution opportunities, understand rights and how your content will appear. Also how you can work to optimise it on these platforms (or block them if that's the case) to protect some of your other business models. But even if you do that there should be a temporary strategy, because your users will expect you to be there.
DCM: What is the top content priority for your function?
PW: Things move very fast in this industry and at Google and at Youtube. My biggest job right now is to make sure the partners we work with and the partners we'd like to work with understand the opportunities, appreciate how they can manage their content on these platforms if they so desire, how they can work both internationally and in their own country with us and even have a differentiated strategy. So it's really just about being present, making sure they're able to ask the questions they need to ask to convince their own constituents as to how they plan to go ahead and work with us.
DCM: What technologies or developments excite you most at the moment?
PW: The use of tablets is going to be a very interesting development and the products that are starting to come onto the marketplace with regards internet TV are going to be fascinating. There are lots of companies with different approaches and we'll see what works and what doesn't work. But the idea of using your home television as your centre of entertainment consumption, to also have the freedom and flexibility to use web apps and access the internet and access broadcast television as easily as you access clips and trailers and personal videos and photos is going to be quite transformatory.
DCM: What industry developments do you think will have the most long-ranging impact?
PW: I would say this is probably more of a consumer expectation development, which is already having a big impact and will continue to. Consumer expectation is that when they look for something on any type of device, they expect to find it. If they don't find it, they're quite happy finding something else to consume their time.
Move in the direction towards the consumer of making content available, paid or ad-supported, as soon as possible from release if not before it. I think it's more important than ever, now we're just a click away from any content anywhere in the world.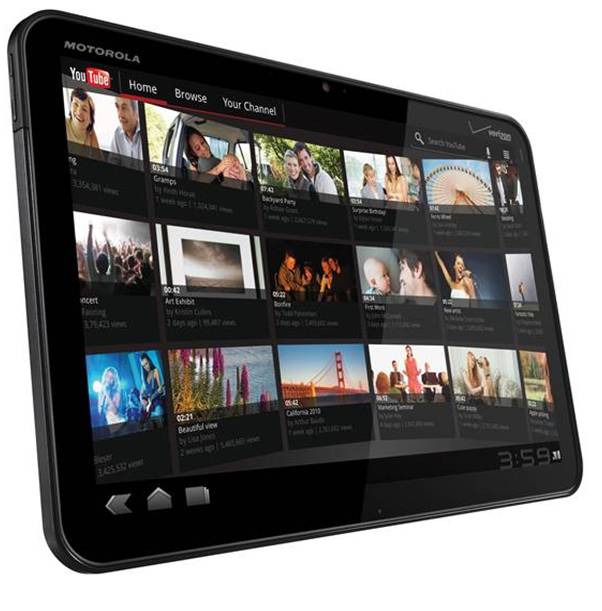 DCM: What's the biggest obstacle you face at the moment in achieving your commercial digital goals?
PW: I think there's been an enormous boost in online ad revenue for video but the thing is, we're using ad formats that are essentially borrowed from television, the 30-second spot, 20-second spot, in some cases 15-second spot, we're re-purposing advertising in an environment that's not necessarily the best ad format for the digital landscape.
We've moved quickly to consumption on the web, but we've not moved as quickly as an industry to create ad formats that are as targeted and appropriate as they can be to make sure the consumer is feeling satisfied with that experience. I think people are patient and they have so far shown a willingness to sit through a pre-roll ad or two in certain types of commercial programming but I think from a consumer, content provider and an advertiser perspective, then those now sorts of ad formats in the digital space will be much more effective in monetising the content. That being said, we're still seeing enormous growth.
DCM: Who is responsible for driving a change in digital advertising?
PW: We all have a part to play. For our part as a technology company, and as a platform for distribution we're spending a lot of time with our engineers to develop new ad formats and new ways of targeting consumers, so the ads themselves are interesting and appropriate and more likely to be clicked on or viewed. If you deliver an ad right, it's not considered advertising as much as useful information to a user, that we've proven on search, it's a lot harder to crack on videos. From a content provider's perspective it's experimenting, making content available to learn as best you can what content works in which environments and what sort of ads work with which content. We can come up with as many ad formats as we like, but if we don't have the right sort of content partners to test it then we won't learn as much as we would. For an advertisers perspective it's to start allocating some budgets to test and try this. Already you're seeing some advertisements that are truly made for a web environment that a lot more time and creativity's put into it.
DCM: Which markets do you think will grow fastest over the next 2 years?
PW: One of the biggest areas of growth we've seen in terms of content genres online is full-length programming. All of us in the industry are experiencing significant growth in the consumption of full-length shows online. I think all the broadcasters are seeing this in the UK, other broadcasters in the US definitely doing this and in markets like Germany and France we'll see more of it happening. That presents an opportunity.
Another area of development is monetisation – working closely with advertisers and content providers to really crack new types of monetisation is going to develop quickly, so more sophistication in that space. I do think long-form is going to grow, but clips will always be huge, right now we're seeing over 2bn views a day and we're monetising over 2bn videos a week, and getting 35 hours of video uploaded every minute. The growth of short-form, of quasi-user-generated smaller production companies getting involved and bigger media companies, coming in with made-for-web content is a big trend. But distribution of high-quality, made for TV content across platforms is going to be a big growth area, and also it's very attractive to advertisers which will help get them much more engaged on the platforms.
DCM: What attracted you to speak at DCM Europe 2011?
PW: I think the quality of the other speakers and the quality of the crowd that will be there. It's a good chance to not just talk about what we're doing, but more importantly to interact with people in the industry who are also leading, doing exciting things and learning from them. Often times at these events, the panels and the discussions are interesting, but it's the chats that take place around the coffee table and in between sessions that add meat to these things.
DCM: If you had unlimited power and resources to make any change happen tomorrow, what would it be?
PW: One of the biggest barriers our partners face is the logistics and complexity of taking their wonderful, incredibly important archives, and waving a magic wand and digitising them and clearing all the rights in them. So again, it boils down to satisfying that consumer demand, and making things available on platforms they feel they're adequately compensated for. I think we're helping them in some ways by giving them a platform which makes it commercially viable to distribute, but monetisation is still such that not many of them want to take that big risk, so we have to find a way through it.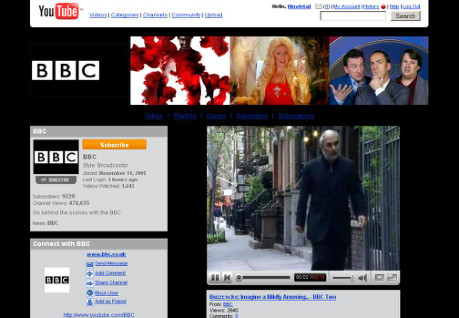 DCM: What's the most important thing you're accomplished in your career?
PW: I feel very excited to have been part of this massive evolution, which feels more like a revolution in digital media. Being involved at the acquisition of YouTube, having been at Google only half a year and helping in the transition of that website from a place predominantly known for user-generated clips to now being a home for professional sports content and deals we've done – we're working on a deal with the International Olympic Committee on HD Olympic archives, Channel 4 catch-up, BBC, working with broadcasters so we now have over 1500 premium, high-quality professional media partners in Europe alone. So in aggregate, moving from zero partners in 2007 to over 1500 in Europe alone is probably the biggest thing the team has accomplished. I won't take credit for myself, I think building a team that was capable of doing that and having a product that supported that effort is really the reason that enabled us to achieve that.
Keep a look out for more interviews from industry leaders and more on the DCM conference.