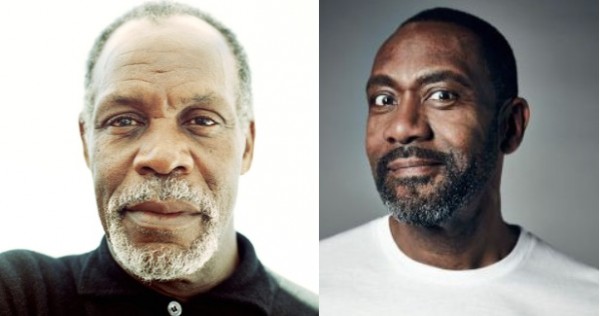 The BFI has announced new BLACK STAR events including 'In Conversations' with US acting legend Danny Glover and actor, comedian and diversity activitst Sir Lenny Henry and a reunion of the cast and crew of Desmond's.
BLACK STAR, the UK's largest ever celebration of black on-screen talent continues throughout December, with a thrilling range of work from both sides of the Atlantic. This landmark film season at BFI Southbank, programmed by Ashley Clark and running until 31 December, is themed to enable audiences to easily explore different areas of black stardom. Black British Trailblazers highlights the pioneering contribution of black actors to UK film and television, from much-loved stalwarts Norman Beaton and Carmen Munroe to contemporary stars like John Boyega and the legendary Sir Lenny Henry, who participate in an 'In Conversation' event on Tuesday 13 December.
The laughs will come thick and fast with US comedy legends Richard Pryor, Eddie Murphy and Whoopi Goldberg, while the late, great Whitney Houston will be re-examined as a screen icon as part of a spotlight on black love stories. There will also be focuses on black action heroes such as Will Smith and performances of major black stars in independent films such as Danny Glover in Charles Burnett's To Sleep With Anger (1990). A screening of To Sleep With Anger on Friday 16 December will be followed by a Q&A with Danny Glover, who will also appear at BFI Southbank on Saturday 17 December for an in-depth 'In Conversation' event looking at his remarkable career.
For full Dcember listings, click here.
To find out more about BFI BLACK STAR and to buy tickets, visit www.bfi.org.uk/black-star