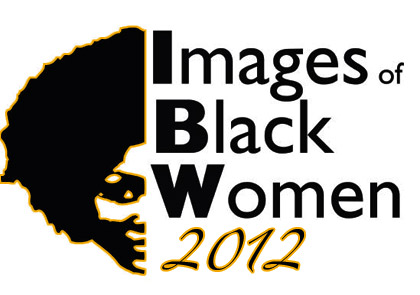 Date: 13th – 15th April 2012
Location: The Tricycle Cinema, Kilburn, NW6 7JR
Price: Varies depending on film
IBW (Images of Black Women) Film Festival taking place from 13 April to 15 April at The Tricycle Theatre, London is very excited to celebrate black female filmmakers and the diversity of the Diaspora Cinema. In its 8th year, the festival serves as advocate for "cinematic justice" for the black woman, too often absent, mute and stereotypically represented on the big screen. IBW considers it paramount to offer a platform that stimulates change, promotes and encourages individual and collective initiative in filmmaking and audience experience.
See below for the programme of events:
FRIDAY 13th APRIL 2012
Double Bill by US Women Filmmakers : 8:15pm – 10.55pm | £9.50
SATURDAY 14th APRIL 2012
IBW Seminar : 12noon – 2pm | £5
What Next For The Black Actress : In a year of performances by Viola Davis and Octavia Spencer. Where does the Black Actress go next?
Caribbean Mix : 2:45pm – 4:50pm | £7
A selection of short-films followed by a discussion and Q&A session on Cross-Culture Living (sharing your culture with others). Guest speakers include Stephanie and Steve James, and Yamide Dagnet, Manager and Artistic Director of the traditional Caribbean group ZIL'OKA.
Women Diaspora (UK Premiere) : by Stephanie & Steve James Doc, 2 x 25min, Guadeloupe, 2010 English
Bloody Roots : by Marie-Claude Pernelle. Drama, 28min, Guadeloupe, 2010 English subtitles
A Jamaican Love Story (One Heart, One song, One Dream) : 5:10pm – 7:30pm | £8
Starring: Cherine Anderson, Ky-Mani Marley & Idris Elbat Followed by discussion with Q&A on "Caribbean film industry, "Carywood", myth or reality?" (with Yvonne Deutchman – one of the film's producers)
One Love : by Rick Elgood & Don Letts -Drama, 100min, UK/Jamaica, 2005 English
IBW Seminar: 19:45 – 9:45pm | £5
Small Talk, Big Word: Black Women' s representation and the 21st Century : This event is a preview of a larger conference on "Rebellion and Compliance of Womanhood within the African Diaspora" taking place March 2013. Seminar by Nathalie Montlouis (SOAS ) and Dr. Stéphanie Mélyon-Reinette (UAG)
SUNDAY 15th APRIL 2012
Double Bill by African Women Filmmaker : 2:45pm – 5.00pm | £9.50
A BAFTA award-winning short film telling the story of an eight-year-old boy who aspires to be a hero. Followed by a sweet comedy, set modern day Harare, about four ambitious young women and the challenges they face in balancing traditions and social norms with their modern and independent lifestyle. followed by Q&A
Mwansa The Great : by Rungano Nyoni. Drama, 23min, Zambia-UK / 2011
Playing Warriors : by Rumbi Kadetza Comedy, 78 min, Zimbabwe 2011
A couple and their struggle with US immigration agents: – 5:20pm – 7:30pm | £9.50
Starring: Omoni Oboli, Sam Sarpong and Terri Oliver, followed by Q&A
Anchor Baby: (15) by Lonzo Nzekwe 95 min , Drama / Nigeria-Canada / 2011
IBW Networking Event : 19:45 – 9:45pm | £5
Platform for Creativity : Join IBW Think Tank forum for creativity and be amongst creative professionals for a discussion on a range of topics. Moderated by by Lorna Stewart, Founder & Director, Black 100
IBW does not only exhibit the best of diversity in cinema but it also provides a dynamic portal for creative networking. We close the festival on a stimulating and upbeat note: come and join us to discuss tips on how to make your mark in the film industry. Hosted by Lorna Stewart founder & director of mentoring agency Black 100+, this is a fantastic and unique opportunity to share experiences and discuss the dos & don'ts. It has now been nearly a decade and IBW Film Festival continues to remain the one and only festival resolute in its commitment to celebrate and promote the diversity of black women in film, and to challenge stereotypical depictions of black women on screen both in the UK and abroad.
For more information and to book tickets, visit: www.imagesofblackwomen.com
For regular news, updates and opportunities, follow us on Twitter at @Scene_TV and 'Like' the Facebook page: www.facebook.com/SceneTV