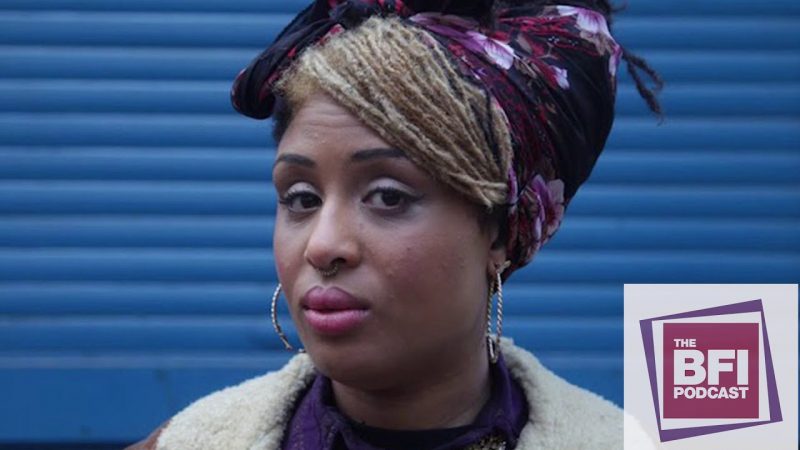 BFI NEW WAVE is a series of six industry focused events presented by African Odysseys, the BFI's ongoing programme which seeks to showcase work by and about the African diaspora.
Each event, which will be held at BFI Southbank on a monthly basis, is designed to inspire creatives starting out in a career working with the moving image. Practitioners of all levels will be welcomed to share their experiences in an informal space with fellow BAME filmmakers, activists, artists and creatives.
NEW WAVE is part of the BFI's wider strategic aims to support and develop a more diverse and inclusive film industry and culture, and complements existing new talent initiatives such as BFI NETWORK and BFI Film Academy, as well as following on from the BFI's UK-wide BLACK STAR project in 2016, and the introduction of the BFI Diversity Standards.
NEW WAVE launched in April with a session presented by award-winning animator Jessica Ashman (Channel 4, BBC) and continues into May with Cross-Diaspora Collaboration with Shola Amoo. Amoo's debut feature A Moving Image was internationally recognised following screenings on the festival circuit including the BFI London Film Festival and whose latest project, Dear Mr Shakespeare, was selected to screen at the Sundance Film Festival. Other filmmakers leading sessions during June – September will include Kartel Brown and Seye Isikalu who will explore the representation of queer people of colour on and off screen and Laura Kirwan-Ashman whose focus will be writing comedy for the black female gaze. Also taking part will be Raine Allen Miller who will look at the art of music videos and visual artist Heather Agyepong will discuss the influence of the moving image on her photography, which is concerned with mental health and wellbeing, activism, archive and the diaspora.
Chardine Taylor-Stone, Programmer for NEW WAVE says: "The past few years have seen an upsurge in radical and challenging content by people of colour working across different creative fields. From photography and animation to music video and digital media, a generation is making its mark on British culture. It's vital that the BFI is at the forefront of platforming and developing these exciting BAME voices early in their careers; this is an exciting time in British BAME film culture and the NEW WAVE events will seek to capture that."
Hear Taylor-Stone speak on the inspiration behind the programme and what to expect.
To find out more and see a schedule of events, click here.
Follow @Scene_TV on Twitter and join the mailing list here for the latest news and opportunities.​