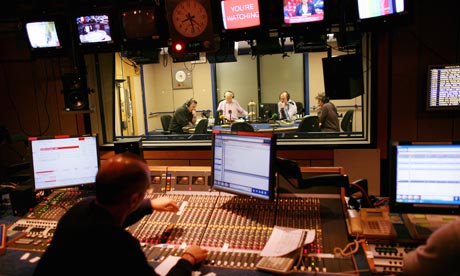 (Image from The Guardian)
Reposted from Broadcast Magazine
A further 30 expert women could receive training from the BBC Academy to help address the lack of on-screen female experts highlighted by Broadcast's campaign. BBC Academy head of public service partnerships Donna Taberer said funding and facilities had been secured to help the hunt for another 30 experts to become specialist media presenters and spokespeople.
The debut event, featuring science, architecture, politics and history experts, was held at the BBC Academy on Friday. A second day of training for the original 30 attendees could also be secured.
The 30 experts were selected from a total of 2000 applications, which were initially whittled down to 450. The 450 will have the opportunity to be included in an online database of female experts being compiled by BBC Academy. The database, which will be made available to the entire industry, will include contact details and video clips.
A BBC Academy YouTube channel is also planned, featuring the 30 female experts who took part in the 18 January training day. The day, which was organised in conjunction with Broadcast and part-funded by Creative Skillset, also saw a range of industry executives attend to offer advice and meet the 30 experts. Taberer said: "We feel hopeful that we will be meeting some of the stars of the future here today." Specialists in architecture, business, engineering, politics and science were in attendance and described by Taberer as "incredibly distinguished" in their own fields.
For regular news, updates and opportunities, follow us on Twitter at @Scene_TV and 'Like' the Facebook page: www.facebook.com/SceneTV