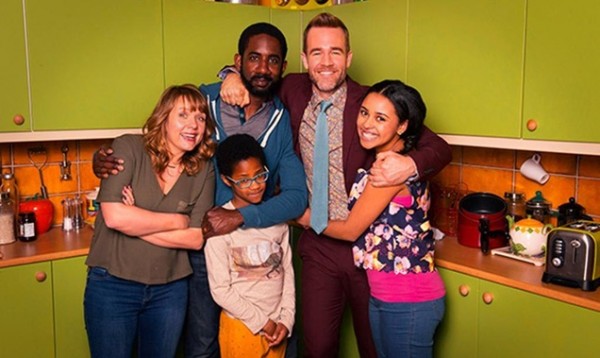 Sky 1 has ordered a James Van Der Beek – fronted family comedy from Cuckoo and Trollied indie Roughcut TV. The 6 x 30-minute series Carters Get Rich follows 11-year-old Harry Carter, who creates the next big social networking app and sells it for £10m.
The sitcom, which will premiere this autumn, was commissioned by Sky's head of comedy Jon Mountague and will be executive produced by Roughcut managing director Ash Atalla. Alex Smith will produce for Roughtcut, while Chris Cottam will direct.
The series was written by Claire Downes, Stuart Lane and Ian Jarvis and alongside Dawson Creek star Van Der Beek, features a line-up of British comedy talent including Rhashan Stone, Kerry Godliman¸ John Finnemore and Rhianna Merralls.
"We're very proud of this new series for Sky 1 and it's a fantastic example of Roughcut TV's ability to create a range of modern and mainstream sitcoms with international appeal. The team is thrilled to further build on our long-standing relationship with Sky and deliver another exciting new show for the broadcaster," said Atalla.
"Carters Get Rich up features one of those families we all know as they go through an extraordinary life changing experience. The show offers an interesting portrayal of how we might all go a bit bonkers if your eleven year old was given millions of pounds," added Smith.