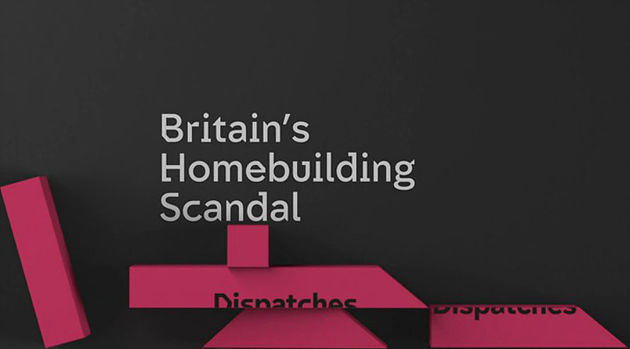 Click here to join our mailing list for more opportunities like this.
Now in its eighth year, Channel 4 have announced their Dispatches Investigative Journalism Training Scheme to applicants. They are looking for three brilliant investigators to work in one of their partner independent production companies for 6 months. The selected three will receive on-the-job training which will involve developing ideas for and working on films for the award-winning Dispatches strand. In addition, they will take part in training sessions with leading industry professionals with a mixture of practical courses about how to undertake investigations, make television, and pitch ideas to the highest level of Channel 4's news and current events team.
The scheme will also offer three people the opportunity to receive this cutting-edge training, but without a placement with a production company.
Who should apply?
This programme is for exceptional candidates who have demonstrable experience of using their investigative skills to achieve results, but who do not have experience of making television, and who need help to break into the industry.
This could be people currently working as lawyers, doctors & nurses, in the police force, as accountants or junior print/online journalists. The training programme will give the right candidates the skills required to transfer their eye for a good investigation into the broadcast industry.
This is not a graduate or post-graduate direct entry scheme. But nor is it a scheme for established journalists. Applicants will need to have previous employment experience and demonstrable skills relevant to investigative work. If you are a recent graduate or do not have experience working in an investigative role, think about applying to the Channel 4 MA in Investigative Journalism at De Montfort University. This is run by the same team that are behind the training scheme – more info on that could be found here.
To apply for this scheme, visit the Channel 4 careers site here for more info and to apply. Hurry as the deadline is 26th April 2019.
Follow @Scene_TV on Twitter, @SceneTV_ on Instagram and join the mailing list here for the latest news and opportunities.