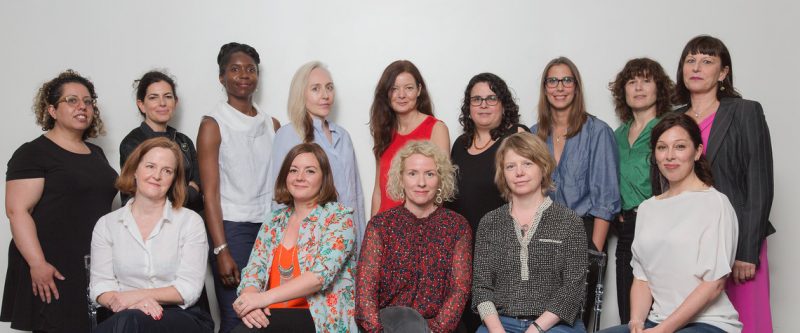 The 15 female directors selected for in the inaugural BAFTA Elevate in 2017.
Are you a writer? Are you trying to progress your career in film or television but you feel held back by your disability, gender, race, sexual orientation or socioeconomic background?
BAFTA is seeking 15 writers from areas of under-representation within our industries, including but not limited to the above, who must have at least one on-screen credit or commission for its latest BAFTA Elevate programme.
If selected by our panel of industry experts, you will receive a bespoke 12-month programme of support including networking opportunities, introductions, mentoring, tailored panel discussions, masterclasses and workshops focused on professional development. This series is not about teaching screenwriting, it's about helping talent progress to the
Participants will need to demonstrate in their application that they meet at least one of the following criteria:
Already have successful on-screen authored work to their name
Have at least one feature film theatrically released in the UK
Have one broadcast credit or produced piece of work (minimum of 30 minutes in television)
Have produced online content that has been commissioned and on a broadcast and/or online platform (e.g. All 4, BBC Three, Sky Arts, YouTube)
At least one award-winning short film from a BAFTA recognised film festival
Demonstrable experience within a professional Writers Room environment (this would include continuing drama/soaps as well as series and serial)
To find out more and apply, click here. The deadline for applications is 25 May 2018, 17.00GMT.
Good luck!
Follow @Scene_TV on Twitter and join the mailing list here for the latest news and opportunities.​