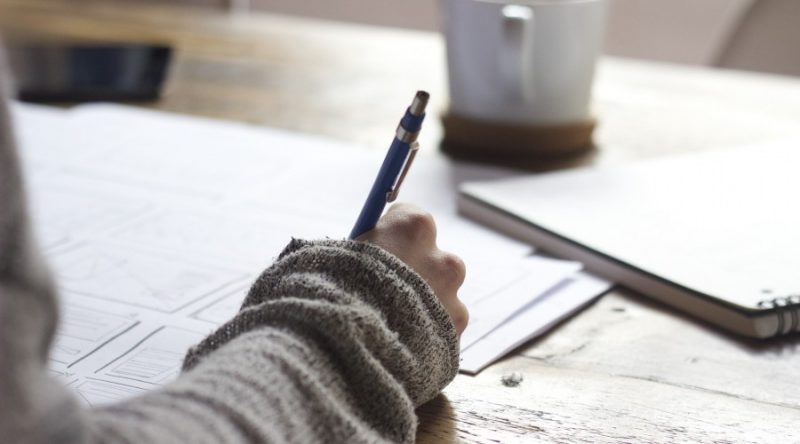 Channel 4 is on the look-out for writing talent from the North of England and offering three aspiring writers the chance to learn how to write for television. The scheme is open to writers who are new to television and the three winners will be placed with independent production companies Lime Pictures and Bonafide Films where they will undergo mentoring and develop their writing skills.
Channel 4 has teamed up with writing development agency New Writing North and Northumbria University to offer the opportunities as part of the Northern Writers' Awards, which are open for entries until 2 February 2017.
Judges of the Channel 4/Northumbria University Writing for Television Awards are looking for northern writers and entries are particularly encouraged from writers who are currently under-represented in the industry, including Black, Asian and minority ethnic, LGBT+ and disabled writers. The three winning writers will each receive bursaries of £3,000 to support their time at Lime Pictures or Bonafide Films and a bespoke nine-month package of training and development from staff at the independent production companies.
Two writers will work on Lime Pictures' award-winning serial Hollyoaks. There they will shadow the process of script development, from first draft to broadcast script. At the end of the development period they may have the opportunity to undertake a paid commission for an episode of the serial drama. The third writer will spend nine months being mentored by Bonafide Films, which is currently in production on The Last Post, a drama serial written by BAFTA winner Peter Moffat, for BBC One. The writer will develop a new idea for a television drama and at the end of the process their first episode may be commissioned.
The Northern Writers' Awards are the annual writing development programme run by New Writing North, which has supported more than 200 writers since 2000. The first recipients of the Channel 4/Northumbria University Writing for Television Awards were announced in June 2015. Both winners, Sharma Walfall and Nuzhat Ali, have recently been commissioned by Lime Pictures and RED Production Company, where they spent their placements.
Lee Mason, Commissioning Executive, Drama, Channel 4 Television said: "Channel 4 has a great track record in seeking out and nurturing new talent and launching the careers of some of our industry's most talented and creative people which is why we continue to support the Northern Writers Awards. I'm delighted that Northumbria University, New Writing North, Lime Pictures and Bonafide Films are so committed to providing this amazing development opportunity."
Emily Gascoyne, Series Producer, Hollyoaks, Lime Pictures said: "We are delighted to be running this programme for the third consecutive year. For people with little or no experience of the TV industry this is a great opportunity to get a foot in the door. We have had fantastic candidates in the past few years who have benefitted greatly from the experience."
Elwen Rowlands, Creative Director, Bonafide Films said: "As well as working with Britain's foremost writers we pride ourselves on nurturing emerging talent. We're delighted to be partnering with Channel 4 and New Writing North to find authentic new voices."
Dr Heather Robson, Associate Pro-Vice Chancellor for Strategic Planning and Engagement (Arts Design and Social Sciences), said: "Northumbria is delighted to see the Northern Writers' Awards enter their 17th year. These excellent awards for new and emerging writers are at the heart of Northumbria's partnership with New Writing North and demonstrate our continued investment in celebrating and supporting creative talent in the region."
Heather added: "Every year, the University's partnership with New Writing North grows stronger as we develop new and innovative collaborations for our students, staff and the wider cultural community. This allows us to share knowledge, drive research and provide a wide range of specialist creative opportunities."
Writers based in the North of England have until Thursday 2 February 2017 to enter the awards. Entrants should be new to television writing, but may be published or produced in another form. To find out more and to apply, visit www.northernwritersawards.com.