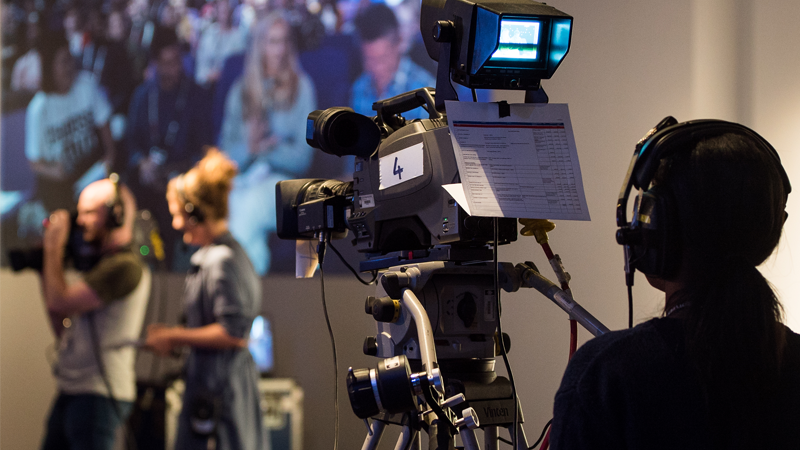 Click here to join our mailing list for more opportunities like this.
Think TV's not for you? Think again! The Network is a free entry-level scheme for anyone aged 18+ who wants to start a career in television. Oh and a little insider tip, our editor Michelle Owusu got her start in TV via this very same scheme a few years ago so would definitely recommend!
The Network takes place every August alongside the Edinburgh TV Festival. 60 delegates get four days of masterclasses, workshops and practical TV-making experience led by industry professionals, as well as a year of mentoring and access to exclusive paid jobs. The scheme is looking for people with enthusiasm and demonstrable interest in working in TV. There is no age limit however, if you've already had plenty of work experience placements and lots of paid work in television, you may be over-qualified for the scheme. The Network is designed to help fresh new talent kick-start their career in the TV industry.
The Network in Edinburgh last 4 days. But the experience continues beyond your time in Edinburgh. You'll be paired with a Ones to Watch mentor for a year, and you'll be invited to apply for The Network at Work pool, which starts in the autumn and helps connect you with entry-level job opportunities. You will also join our alumni group, through which you will receive special offers, invitations to exclusive alumni events, and access to further training.
To find out more and apply, click here. The deadline is 7th May.
Follow @Scene_TV on Twitter, @SceneTV_ on Instagram and join the mailing list here for the latest news and opportunities.