By Divya Patel.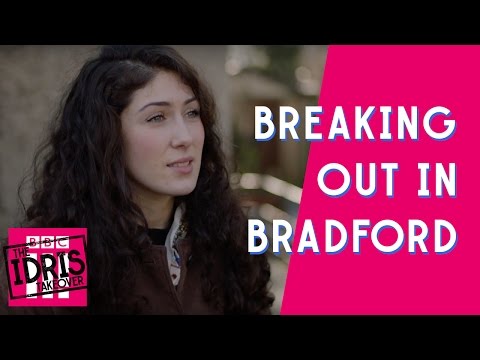 Ashish Ghadiali's short documentary follows 25-year-old Leila Taleb, a working-class biracial woman from Bradford, as she tells us about her journey to becoming a barrister for The Idris Takeover on BBC Three. Elba was in charge of the youth channel for a week and together with his Green Door Pictures production company, they shared a whole host of content to get us all thinking.
A bold and bright young woman, Taleb shares with us stories about her younger self, how her personality and passions lend themselves to becoming a barrister, and how she dealt with parental expectations that conflicted with her own. We are shown Bradford, one of the UK's most deprived areas, and the ways in which Taleb is working with young women in one of the city's school to raise aspirations and self-esteem. In her own words, "you see that something's attainable if you see yourself represented".
Taleb's background is seen not as a deficiency but as a strength, a niche of sorts that will allow her "to be a bridge between those that need help, who are facing injustices, and the legal system." She is very clear about some of the hurdles she will face – from not fitting in due to her accent and her identity to the stresses and strains of being a barrister – and it seems as if she is more than willing to tackle those head-on. (As someone who once was an aspiring barrister, I can only admire Taleb's tenacity and drive. It is far from an easy ride!)
You can watch the entire short here, and find out whether Teleb's application to the University of Law in Leeds was successful. Either way, she proves herself to be an inspiration and an advocate for young women across the UK. I wish her well in her studies.
More information about Taleb's journey to becoming a barrister has been recently documented in Legal Cheek here.
Tell us what you think on Twitter at @Scene_TV.