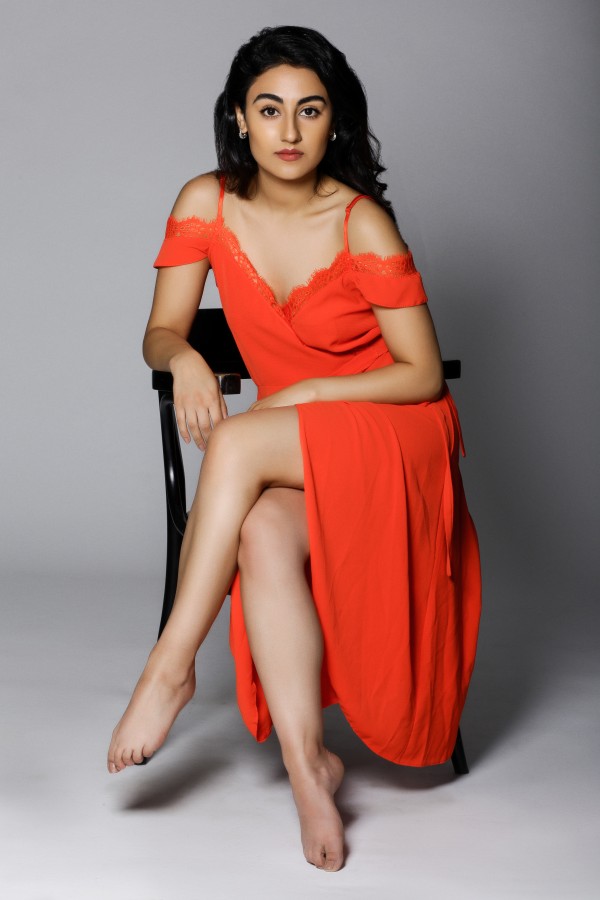 Image credit: Karina Lidia
It's not every day an actor's debut TV role happens to be in a top US show…meet Afsaneh Dehrouyeh, who is currently starring as fearless student Mahdiya in FX's Tyrant. We caught up with Afsaneh about the series, her views on inclusion and social mobility in the TV industry and get the inside scoop on her upcoming projects.
For those who may have not seen Tyrant, can you tell us about your character Mahdiya and what made you excited to play her?
Mahdiya is a student at University. She's incredibly fearless and driven towards her goals. When she wants something and really believes in it, she goes and gets it. However, she's very lost in life when we first meet her in Tyrant, which causes her to feel bitter and angry towards the world. She's desperately searching for her calling and where she fits into society. You'll have to tune in and see how this affects her! Mahdiya goes on an incredible journey through Season 3, her circumstances are constantly changing every episode, and so it was such a thrill to be able to play her. I connect with her strength and ambition but understanding some of the decisions she makes was a great challenge for me and I loved getting to play someone whose beliefs are so completely different from my own. I love roles that I can really sink my teeth into which are going to mean I have lots of research to do, so Mahdiya was a perfect opportunity.
So many young British actors have been landing roles in US productions, from David Ajala and Malachi Kirby to Antonia Thomas and Melanie Liburd. How do you feel about this as well as the argument that it's a detriment to the UK TV industry that diverse super-talents like yourself are leaving the country?
I think that getting work as an actor is so tough that when an opportunity comes your way, naturally you're going to take it and be grateful. It's brilliant that the US is starting to cast from the UK more often because there are more opportunities for us to be employed and do what we love. I do feel that there is less work for BAME actors in the UK than the US. We're slowly getting there but I think commercials are well ahead. I tend to notice a difference between the shows and the advert breaks when I watch TV. I've had far more auditions for US productions and that's simply because there's a lot more parts available for Middle Eastern actors. I would still love to work in British productions.
Being of middle eastern descent, how have you found trying to get roles that are non-ethnic specific and what advice would you give to budding actors who are feeling pigeonholed due to their ethnicity?
I definitely struggle with getting seen for non-ethnic specific roles, but at this stage of my career, I like to focus on what opportunities I can get rather than can't. I wouldn't have been able to have the experience of playing someone like Mahdiya and working in Tyrant if I didn't have my ethnicity and I'm so grateful for that. It's very easy to feel pigeonholed as a BAME actor, I still have moments where I feel disheartened. But ultimately, I really do believe that it's a strength,and roles are going to come your way that you wouldn't be able to play without it. Think of it a USP that is going to help you get your foot in the door. I think a lot of Brits like myself feel a deep connection to their roots even if they have never lived there. I very much feel this way towards Iran and that passion is something we are lucky to be able to use in our work.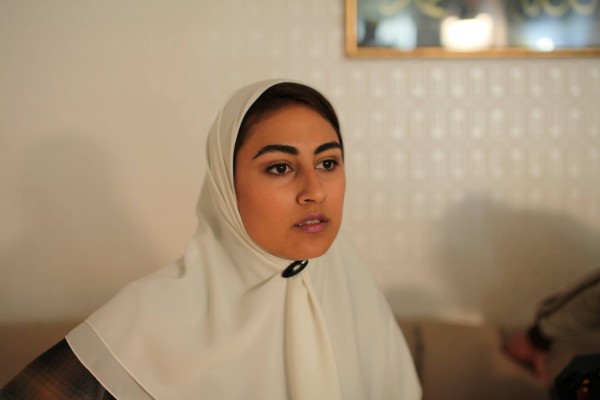 'Freesia'. Credit: Tony Hasnath – © Arakan Creative
'Diversity' is often narrowed down to ethnicity and gender. Regional diversity and social mobility are also very important when it comes to representation on and off screen. What are your thoughts on this and have you found pursuing a career in acting when the industry is considered to be so London-centric?
I grew up in Cheltenham and moved to London when I was 18 for University. I never moved back, because there were no opportunities for me to get where I needed to be in my career if I had stayed. I definitely felt I had to be in London if I wanted to act and know so many people who are only in London because they want to act and would rather still be living in their hometowns. However, one of my favourite jobs was acting in an independent feature called Freesia, which was shot and set in Bradford. I have come to realise that there are a lot more opportunities outside of London than we assume there are.
Dream big – what would be your ultimate role and who would be your co-star and why?
I've always wanted to play an intelligence officer. There is so much energy and drive required, their stakes are always high and I love watching other actors play them – like Jessica Chastain in Zero Dark Thirty or Claire Danes in Homeland. I'd love to take on that challenge. Joaquin Phoenix, Tom Hardy and Jessica Chastain would be my co-stars because they are all people I'd die to work with. I'm sorry I got a little over excited on the co-stars! Steve McQueen would definitely be directing us. I'd trust that man with anything. I also want to act in a true story, playing someone that has inspired and made a positive difference in the world, like Malala.
What have you got coming up next, what should we be keeping our eye out for?
I'm finally getting to play an Iranian in a short film called Pegah, directed by Javid Rezai. It's inspired by true events – growing up in an Iranian household in Britain and being at an age where you don't know what you want in life or what you are supposed to be doing. There's a lot in the script that I relate to and that makes me feel nostalgic so I'm excited to get started.
Finally, what does 'diversity and inclusion' mean to you?
Diversity and inclusion means that we have the opportunity to learn and respect others' cultures, religions, backgrounds and values. That's actually one of the things I love about acting, I love studying people and learning how they became who they are. It's about respect- two individuals can disagree on everything and still respect each other. The cast and crew of Tyrant are wonderfully diverse; so many backgrounds, religions and cultures working together. It's actually one of the things that made my time in Budapest so valuable.
You can follow Afsaneh on Twitter at
@affiedehrouyeh
and catch her in the current series of
Tyrant
in the UK Mondays 9pm
on FOX (Sky Channel 124, Virgin 152).