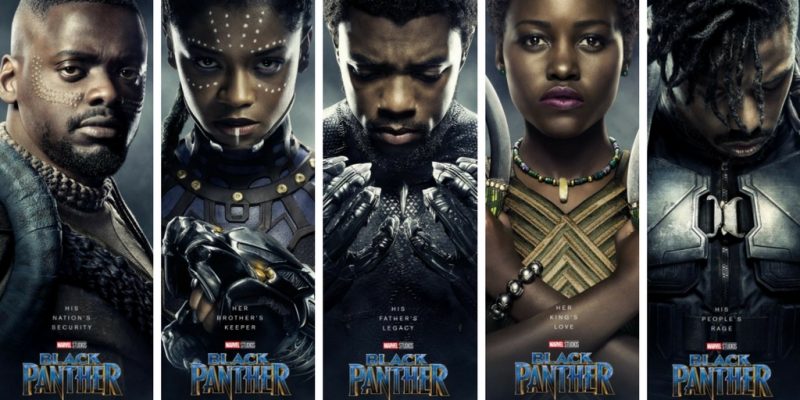 by Leon Mayne.
It's the beginning of the end credits, some people are putting on their jackets to leave; because it's not like Marvel have been giving us post credit scenes for the last decade…Anyway as the amateurs head for the exits, I look over at someone a few seats to my right, we both nod and smile. Could it be because we recognise each other from earlier when we were trying to figure out how to work the coffee machine? Possibly. But I'm going with a mutual acknowledgement that we've probably just witnessed Marvel's best movie to date.
As a writer and producer myself, usually I argue for a predominantly black-casted project to be a great watch and successful irrespective of it being 'black', but that doesn't seem fitting this time around. For being 'black' is in fact the number 1 reason why Black Panther is so damn good. It's rich in detail, fresh in perspective, nuanced in representation, reflective in worlds, and that soundtrack is a shoulder mover…for those with rhythm ideally.
A quick synopsis:
After the death of his father, T'Challa returns home to the African nation of Wakanda to take his rightful place as king. When a powerful enemy suddenly reappears, T'Challa's mettle as king — and as Black Panther — gets tested when he's drawn into a conflict that puts the fate of Wakanda and the entire world at risk. Faced with treachery and danger, the young king must rally his allies and release the full power of Black Panther to defeat his foes and secure the safety of his people.
I appreciate it as a Marvel Cinematic Universe (MCU) fan, I appreciate it as a movie-goer, I appreciate it as an African and I appreciate it as a creator. And here's spoiler-free reasons why.
The Characters
The majority of the latest marvel offerings have included lead ensembles casts, and from Avengers: Age Of Ultron through to Captain America: Civil War, I have been impressed with how well the directors/writers for the respective projects have given their characters individual time to shine as well as be an important part of the narrative. Where I think Black Panther improves on this in the MCU is that it has only taken one film for Ryan Coogler (Director/Writer) and Joe Robert Cole (Co-Writer) to establish a multitude of layered characters, who are integral to the story and world they are in. We are invested in every character presented to us, because they have backstory, a purpose, intention and conflict; underrated components that help build three-dimensional characters. You could argue that Guardians of the Galaxy was also able to do this, but I'd say Black Panther went that step further by adding more depth to their villains also.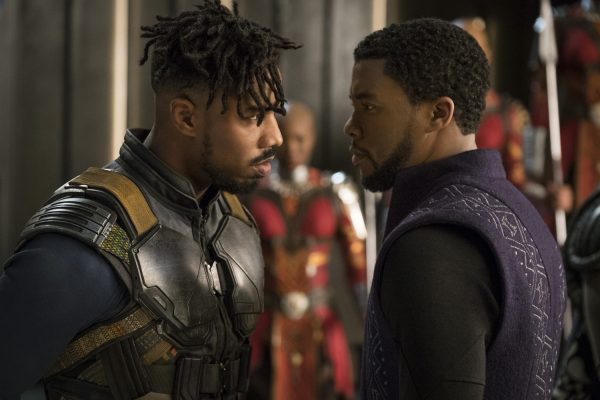 Marvel villains are stereotypically motivated by power and greed; there is a base need for these two in order to establish their evil. However, T'Challa's (Chadwick Boseman) opposition (and boy does he end up having a lot of them) are incensed by colonisation, redemption and a lack of protection of a nation and its people respectively. In Erik Killmonger (Michael B Jordan), M'Baku (Winston Reid), Ullyses Klaue (Andy Serkis) and one I can't name without spoiling it for you, we have villains who dare I say, we empathize with; not so much for their actions, but their intention behind those actions, which makes them one of the better villains in the MCU because we could easily be them.
The Colour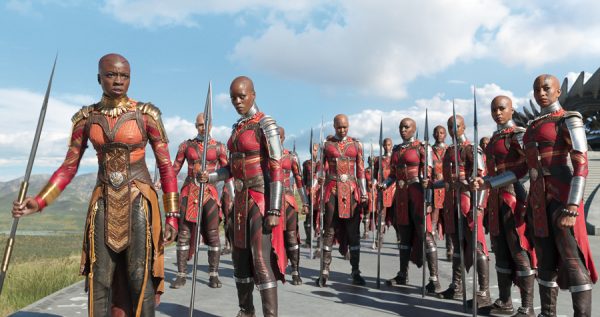 I'm not 100% sure when it happened but Marvel have changed their colour palette in their movies. The moment where it was visible for me was in Thor Ragnorak; it was vivid, vibrant and poppy. I'm not an Art Department expert so those are the only adjectives I could think of (how did I do guys?). Black Panther continues in that vein but (here comes the unapologetic black in me), there's something that just makes it even more beautiful when it's set in Africa and on melanin rich skin. From the wardrobe to the sunsets, my eyes were always subject to depictions of beauty; truer depictions of Africa that we haven't seen in a cinematic landscape enough, if not before. The Dora Milage in red gowns with gold embroidery, as well as Shuri (Letitia Wright), Nakia (Lupita Nyongo) and Ramonda (Angela Bassett) in a variety of pastel coloured outfits were a kindly reminder that royalty and beauty comes in all tones and hairstyles.
The Genre
The mystifying thing about the movie is that for the most part it doesn't register as your regular superhero film. There is action-adventure, romance, fantasy, thriller and subtle documentary with remnants of political commentary. It really is a unique piece of comic book cinema – hell cinema in general. Speaking on the latter of the listed genres, I was intrigued by the political/social-economical differences between T'Challa and Erik. One is African, one is African-American, both with totally different experiences of being black/royal. Where one has been exposed to the burdens and atrocities that have come from being black and not having opportunities, the other has grown up in an environment where everything needed has been at his disposal to better by himself and his people. Ironically and intrinsically, it is in America (the perceived land of the free, the American dream, the west) where there is burden and in Africa (the perceived third world, the poor, the less fortunate) where there is evolution. It re-imagines the idea of hero vs villain, a complexity very well thought out by Coogler and Cole. It is openly displayed layers like this that allow the film to elevate itself to a different level from its counterparts and help transcend the genre.
The Resonation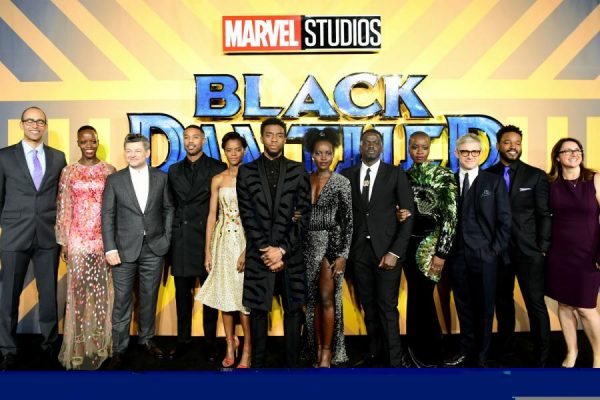 The cast and crew at the European Premiere in London. Ian West/PA
I'm aware resonation isn't a word, but it should be, and therefore it is…let's move on. Stripping all technical, formulaic and reviewey (another one) words away for a second, I'm inherently proud of this film as a black African. I don't want to repeat what you already know about how important this film is for representation and inspiration, but I do need to express that having a black writing team, black director, predominantly black cast with a black hero, and beautiful dark-skinned women with strong roles, all for something as historic, epic and financially viable as this is such a huge moment in this lifetime. It took me back to my formative and teenage years when I had a variety of choice and seeing myself on screen wasn't a chore, surprise or stereotype. It was normal; still epic, but normal. I'd like to think that children now in their formative or teenage years are in that same space where they can turn on their TV or streaming services and feel like they have variety, or go to the cinema and feel inspired by representation. Whether it wakes up the industry in this country is another story, but at least for now we have new faces to help us dream. Hey Daniel, Hey Letitia.
Black Panther IS the best marvel movie to date, and for what it's about to do at the box office and the hearts and minds of many, it will take a lot to top it as the best movie of the year. Yeah I said it.
Leon Mayne is a writer, producer and Creative Director of BWNG Ltd, the production company behind web-to-TV hit series Brothers With No Game.
Follow @Scene_TV on Twitter and join the mailing list here for the latest news and opportunities.