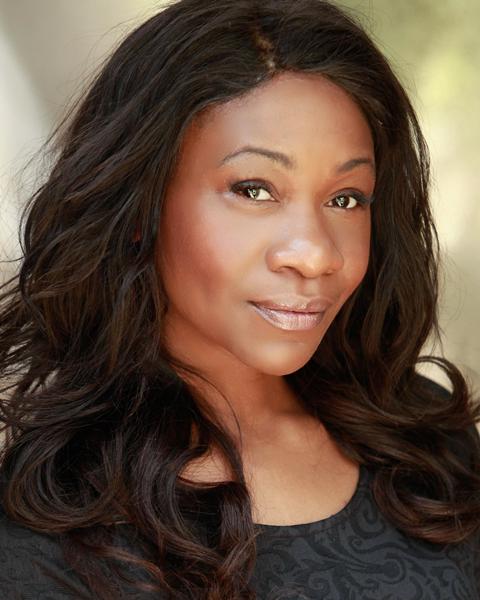 With the hit Channel 4 drama 'Shameless' coming to an end after its 11th series, we caught up with one of its stars Karen Bryson to talk about her role as Avril, her acting journey and her thoughts on diversity in the UK TV industry.
You must be sad that Shameless is coming to an end. What has been your favourite Shameless moment involving your character Avril?
Aw yes, not only for me but for the loyal fans, who've watched the show evolve over the 10 years. Shameless has almost become part of our unconscious psyche. However, it's great we're ending on a high. After all, all good things come to an end.
There have been so many great 'Avril' moments, but I suppose the most 'telling' moment would have to be when Avril's perceived togetherness falls apart and we discover she's hiding a huge debt problem. The thing that comes out of that is the love and support of her family Jackson and Letitia. Once it was all uncovered, she could finally be herself warts and all…I think that was when she really became part of the Chatsworth.
You have played Avril for so long – what have you learnt from you character that you will take with you?
Oh I learnt so much from playing Avril… One of the main things is ALWAYS think before you speak… She had such an acid tongue, which got her into a lot of trouble!! But as an actor, the thing I've learnt and will take with me is to be brave enough to take risks, think outside the box…that's where real creativity happens.
What encouraged you to pursue a career as an actress and what advice would you give to others on the same path?
It was always something I knew I had to do…I was bitten by the acting bug in early childhood. I was always the kid in the corner rehearsing scenes that I'd improvised and getting my friends to play various parts!! The advice I would give to a young person wanting to pursue acting is to perhaps find an after school drama club/group. It's always best to integrate drama with schoolwork. If Drama GCSE is on the curriculum, perhaps take that as one of the options. Later, maybe try out for a drama school – this process will really separate the wheat from the chaff…it's a very competitive business.
Your career has included roles in the theatre as well as on TV – which platform do you prefer and why?
Oohh, that's a hard question…they really are such different mediums. I love them both, most of my early work was in theatre. There is nothing like live! In a play, performances are different every night depending on various factors, like how you feel, the audience and that relationship, the energy in the space, the going through the life of the play moment to moment. In TV, the camera can punch right in and show a part of your soul. Through your eyes…it's a different kind of truth to theatre. I try to incorporate a little of what I've learnt in the theatre when shooting a scene. By that, I mean I try to do the same physical action (so it can be edited) but I offer the director choice (where appropriate) in terms of how I say something or how I react to something. This could be incredibly subtle, but the camera will get it. On the other hand something really magical can happen on the first take.
There was a recent piece in the Guardian about the use of negative stereotypes in some television shows when portraying northerners and the northern experience. The writer feels that viewers are encouraged to laugh at them or see them as lazy and feckless. What do you think about this statement, do you think there is a tendency to portray northerners in this way?
It's great the writer of the article had the huge platform in which to voice their opinion. I totally appreciate her point of view…I must say, wherever you're from in the UK there is going to be a comedy parody based on a stereotype. Some of the greatest comedy was built on that. 'Only Fools and Horses' – the characters 'Del boy' and 'Rodney' the cheeky chappys from 'daan saaaf', wheeler dealers, doing a bit of this and bit of that! They were strong characters that stole the nation's hearts!! The writer spoke of Shameless and specifically Frank, describing him as feckless and lazy. That may be the case, but the thing that has made this character memorable and somewhat iconic is the complexity of Frank. He is also an extremely bright, socially and politically aware character, on occasion shows huge vulnerability, a character that we love but aren't sure why; so much so that there is an American version of Shameless, set in America. I believe this version is almost verbatim to the UK Shameless, with an equally feckless and lazy Frank!
You were awarded a Screen Nation Award last year. What do you say to the argument that we no longer need these awards based on race and what's your opinion on the state of diversity in the television industry at the moment?
I say, in one sense I'm glad there is an argument. That means the subject is being talked about. This was also the case with the MOBOS or The Asian Music Awards. I think these awards were set up to address an imbalance. There must be a demand to see recognition of the talent within the ethnic minorities, otherwise they wouldn't have survived year after year. Bigger picture, Halle Berry was the first black actress to win a Best Leading Actress Oscar in 2002. She is, as it stands today, the only black actress to do so. So, this begs the question: 'should we wait to be recognized by the mainstream or be proactive and support and encourage?'
I think even though we have come a long way with regards to diversity in TV (e.g. having 'Sandy' a central disabled character in 'Crossroads' in the 80's which lead the pathway for other soaps to do the same), we also have the fact that in some shows there is still a lack of diversity. This serves as a testament we have a long way to go.
What's next for you after Shameless?
Straight after finishing on Shameless I did an episode of Casualty. After 27 years of the show being on, this was the first time doing it!! I've enjoyed a bit of time off, littering about at home as I was commuting from London to Manchester for 3 years. I'm now excited to see what the future holds work wise.
Finally (as we ask all of our interviewees), what does diversity mean to you?
Diversity means for me, including and recognizing every walk of life, whatever race, gender, abilities, disabilities, sexual preference, social strata, education, upbringing, experiences, challenges, hopes, fears, loves, hopes, dreams, aspirations. We are all individuals, that individuality should be celebrated!
A huge thanks to Karen for taking part in the SceneProfiles series. You can catch her in remaining episodes of the last ever series of Shameless Tuesdays 10pm on Channel 4.
For regular news, updates and opportunities, follow us on Twitter at @Scene_TV and 'Like' the Facebook page: www.facebook.com/SceneTV