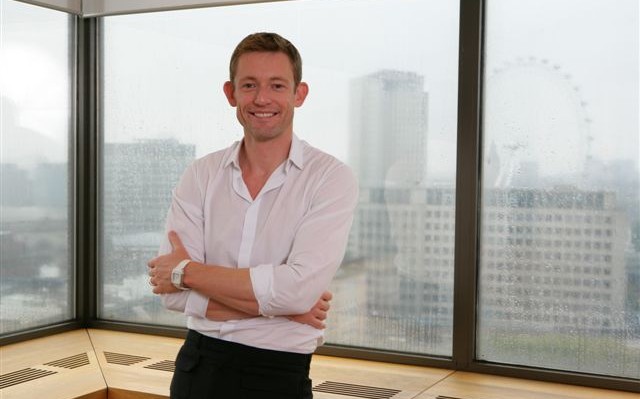 The TV Collective recently interviewed Steve November, the Head of Continuing Drama at ITV, to discuss diversity, the future of ITV Drama and opportunities for new writers.
Steve, tell us about your role as Head of Continuing Drama?
I am part of the ITV Drama commissioning team for the ITV network. I primarily take responsibility for continuing and long running dramas such as the soaps Emmerdale and Coronation Street, Midsomer Murders, Law and Order, DCI Banks, Poirot, and Case Sensitive. I also oversee some of our new dramas so it's quite a broad slate of drama production.
You have recently launched a new writers' scheme for BAME writers. Can you tell us the inspirations behind it?
The scheme grew out of discussions around ITV and was very much orchestrated by Miranda Wayland and Tanya Mukherjee, from our Diversity department, focusing on our responsibilities and activities in various areas of diversity. One of the things we were keen to do was to move things forward. There has been a lot of well intentioned discussion around these issues but it hasn't always translated into productive action very quickly. We thought it was important to get something going that had a direct affect.
I think the problem is a lot to do with perception, and we need to break down the perception of television in general as being something of a closed shop. The notion that you have to know somebody, have a contact, or come from a certain type of background, all contributes toward a certain misconception about TV. Some of these perceptions hold water, but on the whole it isn't true.
ITV is a commercial channel and we need to connect with and appeal to the biggest and broadest audience as possible and also represent our viewers, which also means having various different voices behind the scenes.
We hope to achieve this in a twofold way: first – to create access and opportunities in areas which have previously been considered as difficult to break into, and secondly to encourage talent from diverse ethnic backgrounds to think about television, and writing for ITV as a possible destination for them. One of our aims is to make people realise that TV writing is open to them, it is open to everybody, it is very meritocratic and ITV should be their first port of call. We want those diverse voices; we want to create a range of talent behind the camera to represent our audiences. This is not altruism; this is a genuine commercial tactic to engage with the broadest audience possible.
Tell us more about the scheme?
It's about trying to find interesting writers who are most likely to be outside the current network of agents and producers, and finding these new voices particularly from diverse and ethnic backgrounds.
Rather than creating a scheme or initiative that just offered some training and a few workshops but doesn't lead to actual employment, we wanted to create opportunities for those writers once we've found them. We will give them a training route in-house on Emmerdale, along with our own team of storyliners who plot the show, episode by episode. From there they will hopefully graduate to the writers' team that currently consists of about twenty scriptwriters. There is a very real opportunity for employment at the end which is the key thing. This is not a training opportunity alone, there are writing jobs available.
Historically ITV has a somewhat rocky reputation when it comes to diversity, for example the headlines last year around Midsomer Murders often put off diverse talent as seeing ITV as their first port of call. Why do you think that is?
It's such a broad ranging issue and one that I often feel unqualified to comment on especially not coming from that background. I assume there are some historical issues around TV not just ITV, but in a way it's not purely a issue of ethnic diversity, there are also issues around socio-economic backgrounds and disability.
I think part of the issue is the misconception that TV attracts a certain type of person – a bit of an "old boys' club", which can put people off from even approaching us, or assuming they could contribute. It kind of kills the aspiration for many people as being something they can do. This isn't based on any great evidence, it's just a feeling I have based on the people I've seen entering the industry and those who sometimes don't.
Do people aspire to work in TV? Do they think it's a possibility? I think half the battle is often letting people aspire to it, you should be aspiring to a career in TV, it is open to everyone, so you should absolutely make it your aspiration.
There are also historical reasons, there has been a shortage of representation on the screen. I think you're not likely to be attracted to something that appears not to represent you or your life in any way. The nature of TV, and this is not exclusive to ITV, and representation onscreen has historically suggested this is not a place were diverse writers can flourish.
That's something we really want to change – representation on and off screen. Hopefully we can create some sort of virtuous circle, once we introduce more diverse writing it will in itself attract more diverse writers.
The commercial aspect also pays a big part. We have to be first and foremost commercial and that means appealing to a broad audience, which often rules out more targeted or niche programming. Because of the nature of the company, we unfortunately don't have the luxury to show dramas that BBC or Channel 4 can because we have a very different remit.
That is not something we are wanting to change. We are not looking for writers to write dramas specifically for ethnic viewers or diverse viewers; we don't want to make niche programming; we don't want to make dramas for specific groups of viewers. So we are not looking for writers who want to write issue-led dramas – ITV wouldn't be the home for something like Babyfather. We are looking for writers from all backgrounds to write for people of all backgrounds.
I do think that there is a supposition, almost on both sides in all sorts of areas of diversity – be it race or disability – that writers are going to want to write something about a particular issue from their background, or their ethnicity; for example black writers will want to be writing about black issues.
To read the full interview, click here.
To find out more about the Emmerdale BAME Writers initiative, click here.
For regular news, updates and opportunities, follow us on Twitter at @Scene_TV and 'Like' the Facebook page: www.facebook.com/SceneTV