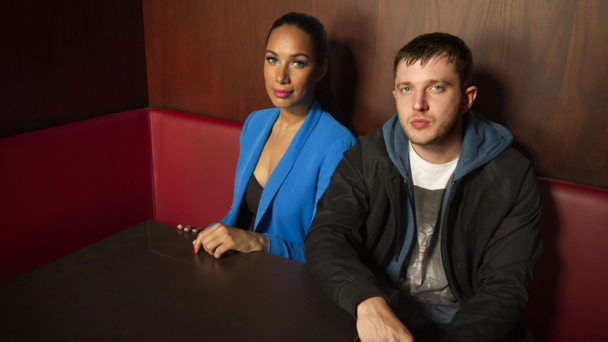 Reposted from the BBC Three website
Sunday 17th June, BBC Three, 9pm
Plan B is going back to his old school in east London on a mission to change young lives: 'I'm at an age now, I've experienced enough that I can go into that school and plant some positive seeds inside some of these kids' heads and hopefully make them dream bigger, 'cos the problem is, they don't dream big enough.'
Plan B went to a pupil referral unit in Newham where kids unable to attend mainstream school go. He joins forces with two other big east London names, Leona Lewis and Labrinth, to work with a group of teenagers at the school, gain their trust and help focus them on their future.
The stars may all have come from the East End, but they are both surprised and moved when they come face to face with some of the unique challenges and experiences these young people face growing up in the Olympic boroughs today.
The artists, who are all in the line-up for BBC Radio 1's Hackney Weekend, work intensively with the teenagers, coaching them towards a special musical performance in front of 250 of their peers. The teens, who have never performed in an event like this before, are challenged by Labrinth, Leona and Plan B to come up with, rehearse and deliver this musical moment, even though simply attending school regularly is a challenge for some of them.
The celebrities also explore how important family, diversity and neighbourhoods are in the Olympic boroughs, and how life in the inner city can affect opportunities for young people – for better and worse.
For regular news, updates and opportunities, follow us on Twitter at @Scene_TV and 'Like' the Facebook page: www.facebook.com/SceneTV