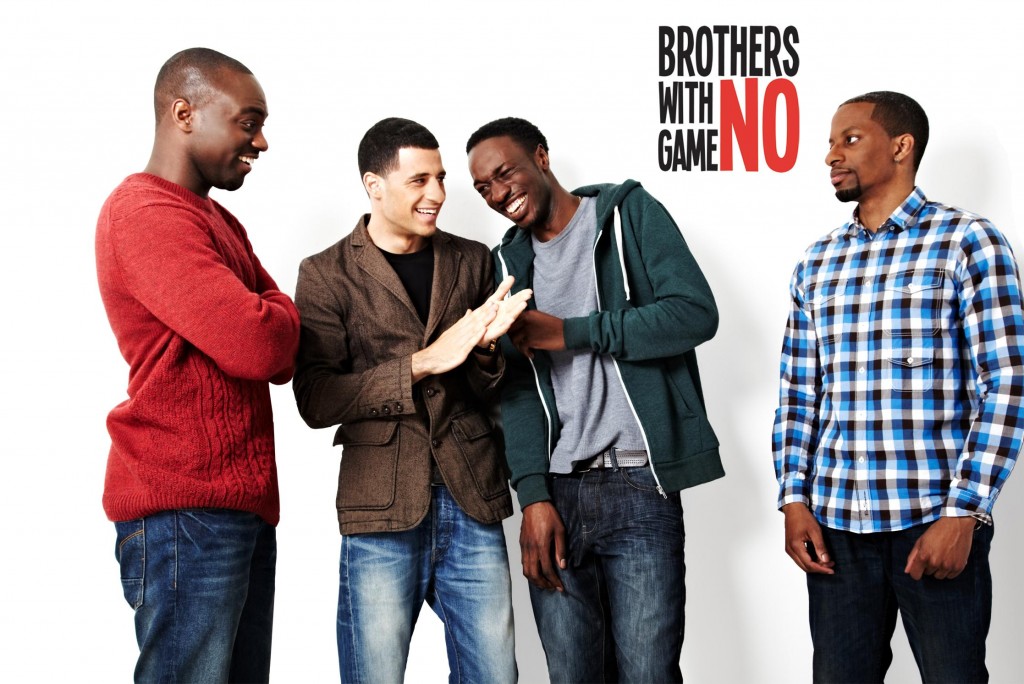 Date: Monday 31st March
Time: 11pm (London Live launches at 6.30pm on Freeview 8, Sky 117 and Virgin 159
In what has been described as the biggest UK television launch since Channel 5 in 1997, London Live (owned by ESTV) finally arrives on screens on Monday 31st March. What's better is that hit web-series-turned-TV-series Brothers With No Game will be the first programme from the Raw strand to be broadcast, guaranteeing that the launch goes off with a bang. Transmitting daily at 11pm, Raw will showcase the freshest faces from online, urban entertainment and music across a range of comedy, factual entertainment and drama programming.
Created by Leon, Henry, Mas and Paul in 2012, Brothers With No Game made their mark in the web world with two successful seasons which amassed over three-quarters of a million views on YouTube, ten awards including nods from Screen Nation and the LA Web Festival, features in The Guardian, The Voice, Evening Standard and international coverage from the likes of Vibe Magazine, G4 NBC Universal, Global Grind, Jet and Complex. Now the love, work and friendship dilemmas of 'Brothers' Dorian (Zephryn Taitte), Junior (Isaac Ade), Marcus (David Avery) and Theo (Jay Marsh) will be making new audiences laugh (and cringe!) as reversioned episodes hit TV screens.
Leon, one of the creators said: "We feel proud to see BWNG go from a conversation between friends, to a successful blog, followed by a web series, to a show on an exciting new television channel. It's been quite a journey and we're really excited about taking BWNG to the next level with London Live. It's also great to see that the hard work of the talented cast, crew and team BWNG has paid off – everyone has put in so much and we're all looking forward to next week's launch"
Brothers With No Game will be joined on London Live by familiar programmes such as Peep Show and Misfits as well as original commissions including Alex Zane's Funny Rotten Scoundrels, Drag Queens of London, Food Junkies – a food magazine show from Jamie Oliver's production company Fresh One and football stunt programme F2 Kicks Off from Renowned.
To see more of what the Raw strand has to offer, take a look at the promo above.
Will you be watching?
For regular news, updates and opportunities, follow us on Twitter at @Scene_TV and 'Like' the Facebook page: www.facebook.com/SceneTV