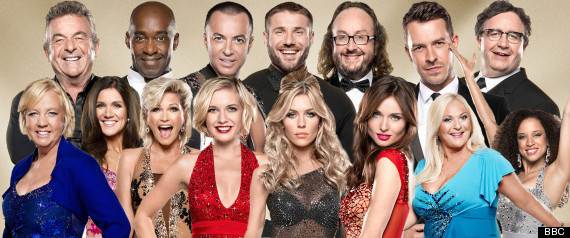 TV favourites Natalie Gumede and Patrick Robinson will appear alongside the likes of presenter Vanessa Feltz, Dragon Deborah Meaden and fashion designer Julien Macdonald in the new series of BBC's hit Strictly Come Dancing.
The series, which returns for its 11th run, kicks off on Saturday 7th September and is set to challenge ITV's The X Factor in the ratings stakes.
Robinson, who plays fan favourite Ash in Casualty said: "When I was very young I would say my dancing skills were like a 7 or 8.5, not bad – I could try my hand at everything. Now you are looking at a 4 or 5, so if I get anything above a 6 I will be very chuffed."
Gumede, who won two Soap Awards as Kirsty in Coronation Street said she wants a dance partner with "a sense of fun" and admitted she is too nervous to plan her approach, saying: "No, I'm far too terrified for that, I just want to enjoy it. I want to try as hard as I can, do as many weeks as I can and just enjoy every minute."
See how they all get on in the new series of Strictly on Saturday at 6.50pm on BBC1.
For regular news, updates and opportunities, follow us on Twitter at @Scene_TV and 'Like' the Facebook page: www.facebook.com/SceneTV