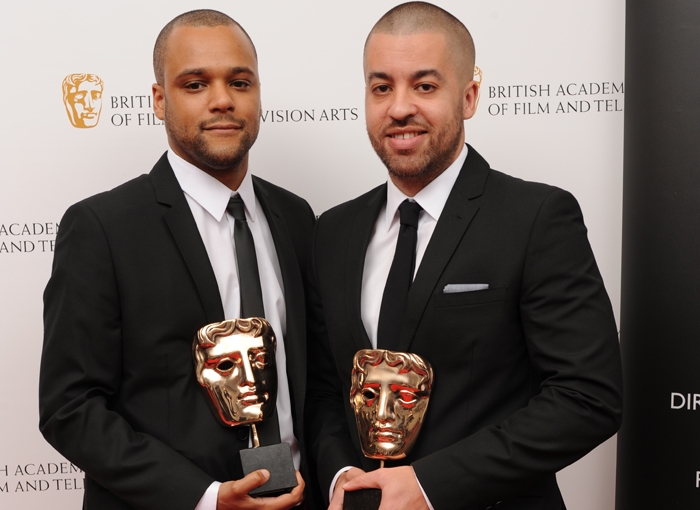 Reposted from Deadline
Warner Bros has picked up a feature pitch from British writing duo Daniel Fajemisin-Duncan and Marlon Smith. The pair have sold Red Star, an original sci-fi pitch to the Justice League studio. It's understood that Warner Bros beat out a number of other studios to win the pitch.
The pair have also teamed up with Braden Aftergood, an exec producer on Taylor Sheridan's Wind River, to produce the feature. Kevin McCormick, who is EVP of Production at the studio and was behind movies such as Saturday Night Fever and Gangster Squad, is the lead executive on the film.
Reports say it's only the pair's second trip to Los Angeles; on their first trip they sold Shadow Warrior, a true story about an African slave who escapes a trading vessel off the coast of Japan in the 16th Century to become a samurai, to Paramount Pictures.
Fajemisin-Duncan and Smith, who are represented by CAA, Grandview and Sayle Screen, kicked off their career by writing Run, a gritty mini-series for UK broadcaster Channel 4 which starred The Night Manager's Olivia Colman, Line of Duty's Lennie James and Ray Winstone's daughter Jaime Winstone, who has starred in films including Adulthood and Donkey Punch. They also won the 2014 Breakthrough Talent Bafta Craft award for the drama series. The pair are currently developing a number of film and TV projects in the UK and are currently writing The Man Who Fell To Earth, an international plane-jumping drama set in the UK, Japan, Mozambique and Switzerland, for The Crown producer Left Bank Pictures.
Congrats to the pair!
Follow @Scene_TV on Twitter and join the mailing list here for the latest news and opportunities.