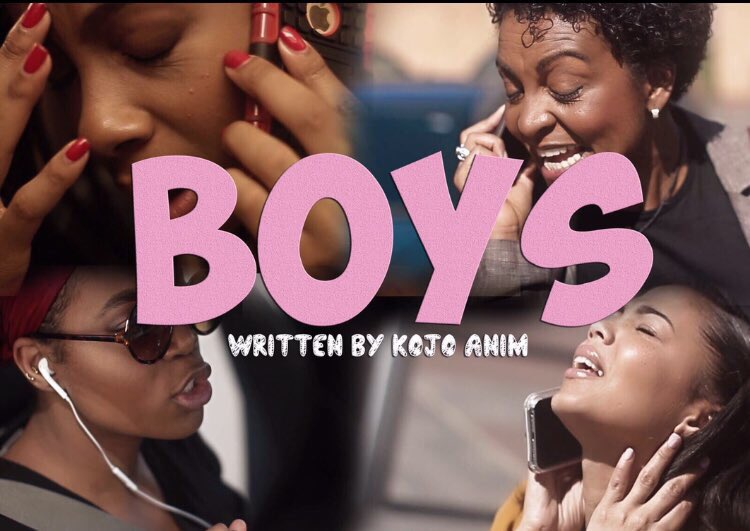 Boys is a short film from The Colour Network about women who are having various conversations about the negative impact men are having in their lives. The short, which will see it's alternative Girls version released in the next week, was written, produced and directed by Kojo Anim (Creator of The Weekend movie, which is now available on Netflix).
Boys stars a host of actors including: Tayler Neilson, Georgia Webb, Destinee Anthony, Krystine Atti, Sophia Leonie, Kamara Bacchus, Lauren Cato, Lauren Dalton, Jourdan Riane, Alesha Pryce, Joelah Noble, Adjoa Andoh, Marsha Leanne Crosby, Alexander Theo and Isaac Sosanya.
Check it out below.
Follow @Scene_TV on Twitter and join the mailing list here for the latest news and opportunities.