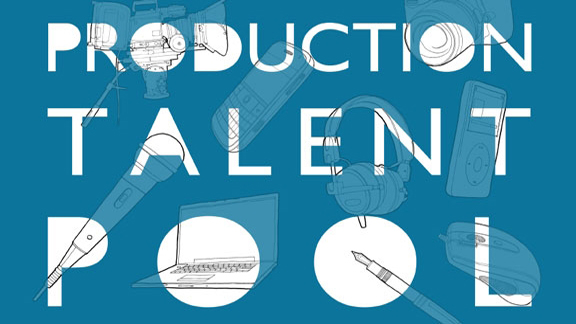 Reposted from the BBC website
The BBC's Production Talent Pool is one of the main fast track entry routes into production based roles across TV, radio and online.
Formerly known as the Vision Intake Pool and the Audio and Music Pool, the newly launched PTP is looking for talented, creative and well organised individuals, who can demonstrate a passion for telling stories. The scheme is looking for the next generation of creative innovators and entrepreneurs. To apply you don't necessarily need to have worked in the media or be highly qualified, but you will be able to prove your creative abilities through making films or radio shows, writing stories, producing music, designing games, or organising events.
As a member of the PTP you will be eligible for short term, paid work on a wide range of BBC programmes and productions such as 1Xtra, Panorama or Strictly Come Dancing.
Currently opportunities are as follows:
London (TV + Radio)
Glasgow (TV)
Salford (TV + Radio)
Bristol (Radio)
Cardiff (TV + Radio)
Members of the PTP who show considerable talent, drive and creative entrepreneurial flair will be invited to apply for the BBC's Production Trainee Scheme, an intensive 18 month paid traineeship. The PTP is now the only route into the Production Trainee Scheme.
Deadline for applications: 20th February 2012
To find out more information, including the criteria, details about the roles available, click here. To apply, click here.
For regular news, updates and opportunities, follow us on Twitter at @Scene_TV and 'Like' the Facebook page: www.facebook.com/SceneTV