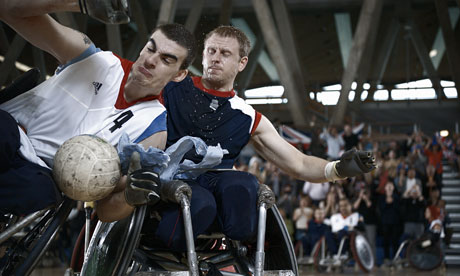 Reposted from The Guardian
Channel 4 is to launch a multimillion-pound TV ad campaign to support its coverage of the London 2012 Paralympic Games, the biggest marketing push in its 30-year history. A 90-second TV ad featuring the Public Enemy track Harder Than You Think will run simultaneously across 78 channels on Tuesday 17th July at 9pm.
The campaign, "Meet the Superhumans", will run in the lead-up to the start of the London 2012 Olympics at the end of next week. It will also air between the Olympics and Paralympics, which starts on 29 August, with marketing including outdoor posters, press ads and digital activity. Channel 4, the official broadcaster of the Paralympic Games, says that the campaign is the biggest it has run since its launch in 1982.
The "roadblock" takeover of 78 channels will see the ad air on stations including ITV1, Five, Sky1, Eurosport, Channel 4's network and across the pay-TV portfolio of UKTV. The TV ad and campaign was created by Channel 4's in-house agency 4Creative.
For regular news, updates and opportunities, follow us on Twitter at @Scene_TV and 'Like' the Facebook page: www.facebook.com/SceneTV