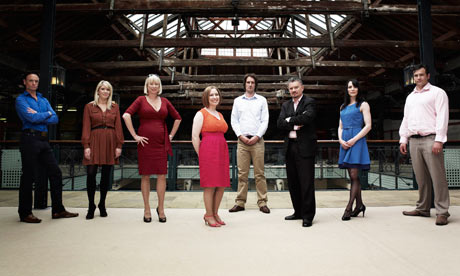 Back in May, it was announced that Channel 4 would be tackling mental health stigma and youth unemployment with its new commissions. Well, their '4 Goes Mad' season launches next week (23rd July); see below for more info on what the season is all about:
4 Goes Mad is a bold season of prime-time programming challenging mental health stigma and discrimination – particularly in the workplace. With one in four of us likely to experience a mental health condition in our lifetime, the season explores what happens when other people know – how does it change their views and what impact does it have on work prospects?
The season includes:
World's Maddest Job Interview
A major-two part series. Eight volunteers have appeared on some of Channel 4's most popular prime-time strands including Come Dine With Me, Location, Location Location, and Superscrimpers. Some of them have had serious mental health issues, some not. In this series they are brought together to undertake a demanding five-day-long job appraisal, all the time observed by a panel of employers whose task is to decide who they think is the most employable. At the same time, the eight will also be subjected to scrutiny by an expert psychiatric team who will try to identify those who have a background of mental health issues – and those who have not.
Ruby Wax's Mad Confessions
Building on the success of her current mental health stage show, as part of which audience members often reveal their mental health stories for the first time, Ruby Wax, who herself has depression, will be following a number of successful businesspeople as they disclose a mental health condition to their employers – and, in some cases, even family and friends.
Jon Richardson: A Little Bit OCD
Jon will be exploring a subject very close to the subject of his own stand-up shows and book, 'It's Not Me, It's You' as he delves into the world of Obsessive Compulsive Disorders. He'll be meeting people across the OCD spectrum and find out once and for all if he's a simply a demanding perfectionist or has OCD.
To find out more about the season as well as the eight volunteers and employers taking part in World's Maddest Interview, click here.
For regular news, updates and opportunities, follow us on Twitter at @Scene_TV and 'Like' the Facebook page: www.facebook.com/SceneTV