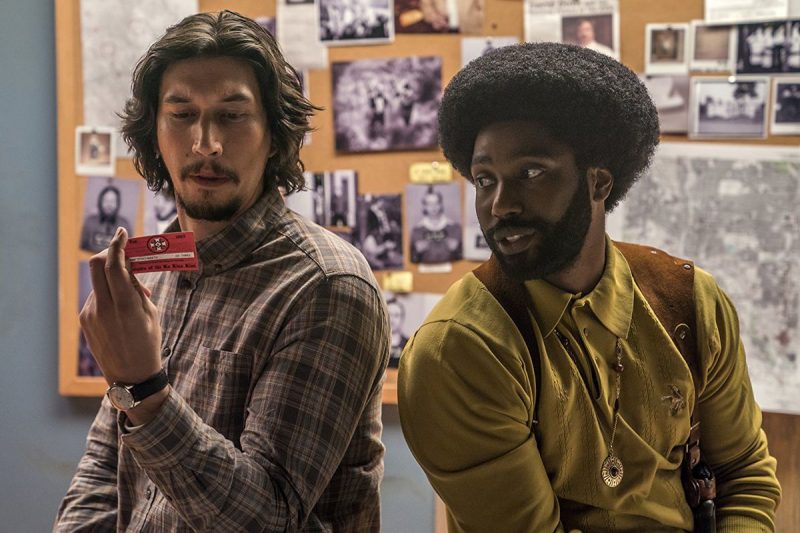 We have a special treat for all you film fans…
We are giving away tickets to two special screenings of Spike Lee's soon-to-be-released film BlacKkKlansman – one taking place at Cineworld Luton and the other at Odeon Streatham (London) on the evening of Monday 20th August. Starting at 6.30pm, the special screenings will be followed by a live-by-satellite Q&A with acclaimed director Spike Lee (Do The Right Thing, Malcolm X).
BlacKkKlansman depicts the incredible true story of an American hero. It's the early 1970s, a time of great social upheaval as the struggle for civil rights rages on. Ron Stallworth (John David Washington) becomes the first African-American detective on the Colorado Springs Police Department, but his arrival is greeted with skepticism and open hostility by the department's rank and file. Undaunted, Stallworth resolves to make a name for himself and a difference in his community. He bravely sets out on a dangerous mission: infiltrate and expose the Ku Klux Klan.
Check out the trailer; the film is officially released in the U.K. on Friday 24th August.
To be in with the chance of winning a pair of tickets to one of the screenings, email info[at]scenetv.co.uk with the answer to the question below AND state which screening you would like to attend: 'London' or 'Luton'. Winners will be selected at random, see terms and conditions below. Deadline for entries is 10am Friday 17th August 2018.
Question: When is BlacKkKlansman released in the UK?
If you're not a winner, don't worry – you can still buy tickets for the screenings, which are taking place nationwide. Visit www.BlackkklansmanScreening.co.uk for more info.
GOOD LUCK!
– – – – – – – –
Prize Terms & Conditions
Open to people residing in the UK aged 16+.
Prize is 2 (two) tickets to London screening awareded to 1 (one) person AND 2 (two) tickets to Luton screening awarded to 1 (one person)
The promoter of this competition is SceneTV.
No cash or credit alternative is available and the prize is not transferable.
Travel and accommodation is not included.
If contacted, we must receive a response by 11am Friday 17 August 2018 otherwise tickets will be offered to another entrants
Follow @Scene_TV on Twitter and join the mailing list here for the latest news and opportunities.​