By SceneTV and Green Door Pictures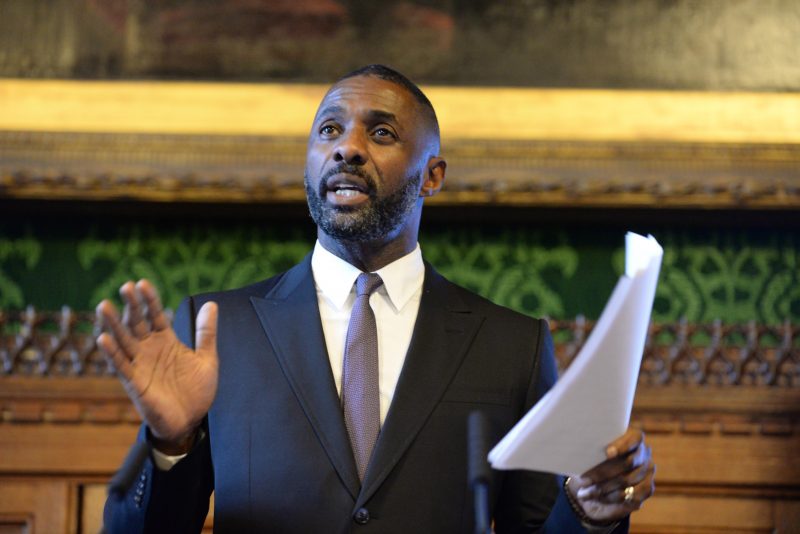 Idris Elba speaking at Channel 4's 360 diversity event at Parliament in 2016
"Talent is everywhere, opportunity isn't".
A year ago, Idris Elba took centre stage at the House of Commons to deliver a powerful speech addressing the lack of diversity in British television and film. In the room were members of Parliament and key industry figures, those responsible for making sure that the creative industries (one of the UK economy's biggest success stories), continues to thrive and reflect the essence of Britain to the world. In the past, the stories, talent and depictions of ethnicity, sexuality, gender, age, social class, religion and disability have fallen into strict boxes, often based on caricatures. This not only restricts talent but also runs the risk of stifling creative output and Britain's ability to compete with other big players in this area such as the U.S. Elba touched on a number of issues the industry faced as a result, such as the talent drain of actors and behind-the-camera creatives from the UK, desperately trying to avoid sore heads from rubbing against the inevitable glass ceiling. The speech identified three key areas for change, areas which Green Door Pictures, his own independent production company, have been putting at the centre of their business.
How do these areas of change correspond with industry-wide developments over the last year?
1) DIVERSITY OF THOUGHT – "Get all commissioners and content creators to think about diversifying at the beginning of the creative process, not the end."
As Elba flagged in his speech, "diversity in the modern world is more than just skin colour…most important of all…it's diversity of thought". True change can only happen when those in power positions are as diverse and reflective of the audiences they are trying to serve. This sentiment was echoed by David Oyelowo at the BFI's Black Star Symposium back in October, who stressed that diversity needs to be "baked into the foundation of where ideas flow from". In an attempt to address this, Green Door Pictures teamed up with the BBC on '5×5', a collection of short films for BBC Three designed to showcase emerging and diverse talent in front of and behind the camera.
In 2016, we saw a number of schemes centred on actively seeking talent from under-represented groups and giving them opportunities to have an actual influence. For instance, the CDN and Skillset joined forces a second time for their Commissioner Programme, which places professionals in leadership positions at broadcasters. After identifying huge problems with access to directing (especially for women), Directors UK launched schemes aimed at redressing the balance, including a High End TV Drama Directors Career Development Programme and a collaboration with Lime Pictures and Channel 4. The BBC also launched their Commissioning Development Programme for BAME professionals.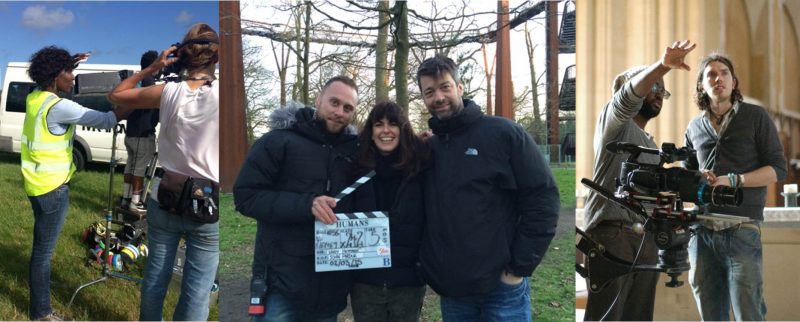 (Directors UK High-end drama mentoring – L to R: Christiana Ebohon-Green/Kudos Productions, Lindy Heymann/Kudos Productions, Baff Akoto/BBC Drama)
Following on from the much-talked about changes to the Academy Award's membership criteria, BAFTA's shake up of its own guidelines for membership and awards submissions might just also do the job. From 2019, films submitted for Outstanding British Film and Outstanding Debut by British Writer, Director or Producer must conform to the BFI's Diversity Standards. Many are keen to see whether the move will actually halt the decline of BAME employment in film production despite ethnic minorities being big consumers of film. While these changes don't go as far as the quotas and ring-fencing such industry figures as Sir Lenny Henry have called for, it does go some way to make sure that for those with industry awards and recognition on their wish-list, they have no choice but to make diversity a part of their mindset.
2. TRANSPARENCY – "See who's actually doing the best creative diversity. Benchmark it. That encourages everyone to do better."
After setting their respective diversity targets, the main broadcasters (BBC, ITV, Channel 4, Channel 5 and Sky) have all been forthcoming with their progress and commitment. The BBC have even gone as far as enshrining diversity into their new Royal Charter. The wider industry also took this a step further with initiatives that added independent measurement to the process. For example, in November Ofcom announced the launch of an annual Diversity in Broadcasting monitoring programme which will see them collect diversity data from broadcasters and report on the progress being made across the industry. The first reports are expected as early as this summer. In 2016, the key broadcasters also pledged to join the CDN initiative DIAMOND, which Elba had likened to "TV's Magna Carta". It's a groundbreaking project – no other broadcasting industry in the world has developed a cross-industry approach where competing broadcasters collect and publish diversity data together. It leaves little room for massaging results and plenty of room for seeing where the work is needed, keeping everyone on their 'A' game.
Measurement is a huge task and it's positive to see that broadcasters have shown their commitment to being transparent, but the work doesn't stop there. It will be interesting to see what the first wave of results reveal.
3. OPPORTUNITY, NOT RISK – "Too often commissioners look at diverse talent and all they see is risk. If broadcasters want to stay in the game, their commissioners must pursue more 'opportunities' with diverse talent."
It has been argued that the term 'risk' has been used as an excuse to steer clear of anything that challenges the status quo. For instance, period drama rates and sells, so let's keep making period dramas. However, as Elba mentioned in his speech, "When we look out of the window, none of us live in Downton Abbey. Black actors are seen as a commercial risk. Women directors are seen as a commercial risk. Disabled directors aren't even seen at all".
2016 showed that this perception of risk is actually misplaced. Britain's media industry is one of its biggest exports. We earned £84.1bn from the creative industries – that's nearly £9.6m an hour. How can we sustain this growth? Well, it has been proven time and time again that companies with more diverse employees see a notable increase in profit. In the U.S. we also saw that films and TV shows with inclusive casts had higher box office numbers and ratings. Diversity isn't just charitable, it's financially viable – put simply, it makes business sense.
If we define success in terms of international recognition, then 2016 was a great example of what happens when you see diversity as an opportunity rather than a risk. British actors Riz Ahmed, Thandie Newton and David Harewood shined in American TV hits 'The Night Of', 'Westworld' and 'Supergirl' respectively. You only have to take a look at the number of Brits nominated for high profile U.S. awards to suggest that we might want to think about investing more in diverse talent on home soil. And who could ignore the rise of Peckham-born John Boyega – lead in the record-breaking 'Star Wars: A Force Awakens', lead and co-producer on the upcoming 'Pacific Rim' movie and this year he's set to work with Oscar-winning director Kathryn Bigelow on a film about the 1967 Detroit Riots.
Staying with the U.S. for a moment, the award season underscored Elba's statement that "audiences are tired of caricatures": Donald Glover scooped two Golden Globes for 'Atlanta'; Issa Rae, who started out with a web series on YouTube, scored a Globe nomination for her HBO series 'Insecure' about the life of a regular, awkward black girl; Tracee Ellis Ross grabbed a Golden Globe for her performance as a modern and realistic middle-class mixed-race woman in 'Black-ish'; Jeffrey Tambor again received a nod for his performance as a believable and well-rounded trans woman in 'Transparent'; and 'Moonlight's portrayal of the black LGBT experience was critically lauded and is a shining star amongst this year's Oscar nominations. In addition, Ava DuVernay became the third woman and first woman of colour to direct a film with a budget of $100m – 'A Wrinkle in Time' – which started shooting in November 2016.
Looking closer to home, we have successes of our own to shout about. The hilarious Michaela Coel landed with a bang with her Bafta-award winning show 'Chewing Gum', which featured alongside Sharon Horgan's hit comedy 'Catastrophe' and Phoebe Waller-Bridge creations 'Fleabag' and 'Crashing' on the New York Times' 'Best TV Shows of 2016'. A great win considering comedy has been a genre dominated by men for many years. Adrian Lester and Sophie Okenedo starred in BBC thriller 'Undercover', which was praised by many for having a black middle-class family at the centre, while delivering very respectable viewing figures. Channel 4 once again engaged the nation and challenged perceptions of disability with their coverage of the Rio Paralympic Games while the critically acclaimed 'Don't Take My Baby' went for gold on BBC Three and also nabbed a BAFTA Award. Black History Month was celebrated on both BBC and ITV with a special season of programmes. The Beeb's 'Black and British Season' in particular was a perfect demonstration of how television can provide a window to our world, highlighting how deep Britain's multicultural roots run.
These are just a few examples from 2016, there are many, many more that prove that we need to change the language around diverse or emerging talent. Green Door Pictures launched 'Write to Greenlight': a partnership with Lionsgate to offer emerging writing talent the chance to get their original ideas in front of commissioners. It's an example of a commitment to seeing new voices as an opportunity to make great content rather than a risk. It's also important to see that ethnicity, sexuality, gender, disability, religion, social class and age doesn't have to be the sole focus when it comes to storytelling, but it can be the lens through which a story is fantastically written, directed and produced; one that millions of people can relate to worldwide. Where is the risk in that?
What next?
The industry has taken positive steps in the right direction in 2016 and while it may take a few months or years to bear fruit, the wheels have been set in motion. Green Door Pictures are looking to make a contribution in 2017 with the first of a few projects due to be broadcast including the BBC Three drama shorts '5×5' with BBC Studios and brand new Sky Atlantic drama 'Guerrilla' starring Freida Pinto and Babou Ceesay with Fifty Fathoms, set in the racial and social tensions of 1970s England.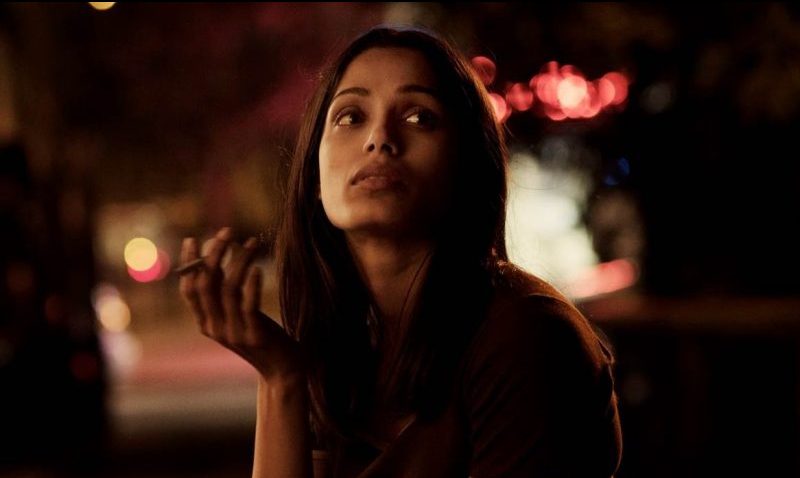 (Freida Pinto stars in Sky Atlantic drama 'Guerrilla')
Nonetheless, there is still much more work to do. For example, it was great to see the BBC and ITV's programming around Black History Month, however, isn't there more value and commitment in making sure such programmes are peppered in schedules throughout the year? Broadcasters have been using seasons to dip their toes in the water for many years. The proof of diversity's impact on ratings and reputation is there, now it's time to dive right in!
Secondly, when it comes to hiring people, it's important that we continue to think outside of the box and challenge our bias – unconscious or otherwise. The easy solution is sticking to what we know, tried and tested talent, word of mouth contacts, people who know people. But what about those with experience and transferable skills in other genres or other industries. Let's not ignore the road less travelled; the industry needs to commit to opening up opportunities to wider talent pools, at all levels, and being open-minded to a range of skills, experiences, ideas and backgrounds.
And finally, 2016 proved that we have remarkable talent in this country, that's indisputable. However, are we doing our very best to create a fertile ground where it can be developed and retained, reversing the talent drain? In her book 'Year of Yes', Shonda Rhimes, the only black woman – no, the only person ever to have a night of television dedicated to her shows in U.S. history – wrote about the pressure of being a black woman in television. "You don't get second chances. Not when you're an F.O.D" (First Only Different). Instead of expecting instant returns and successes, let 2017 be the year where our homegrown talent, in all its shades are nurtured, on and off screen. They are not a risk, but there is a risk of losing them.
Diversity in the modern world is being challenged. Even the term itself is gradually being replaced by 'inclusivity', which more accurately describes stories and talent from under-represented groups finally being included and given a seat at the table. However it also starts with inclusive leadership, meaning the point at which a decision is made about inclusion – whether it is a talent hire, the seed of an idea or recruitment of personnel. We all know there is great talent out there to be found, current talent to be supported (on home soil), a wealth of ideas and imagination to tap into and great content to be made, which in turn will all be sure to make lots more money for our industry. Not a bad deal right?
Talent is everywhere, so let's create the opportunity.