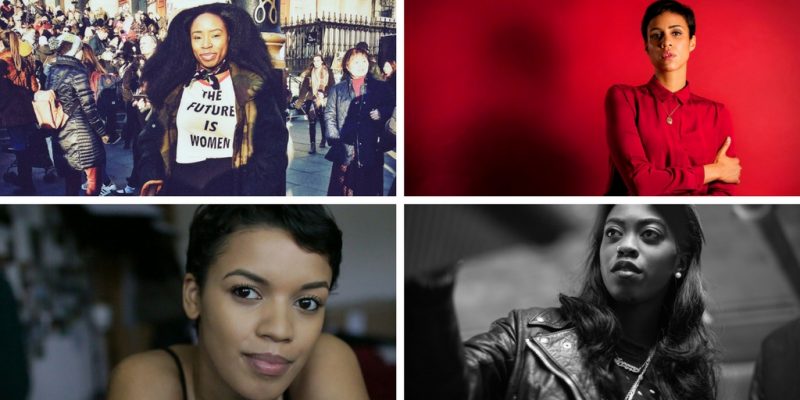 In the month of June, the BFI take a look at the 'black feminine' through a series of films, talks and events which trace how black women have created their own visions of self over time.
An unbroken line of influence can be traced back from Beyoncé's landmark visual album Lemonade to the imprint left on cinema by Julie Dash's Daughters of the Dust (1991), which the BFI will re-release in a newly restored version on Friday 2 June to mark its 25th anniversary, and as part of a month-long season Unbound: Visions of the Black Feminine. The connection between Lemonade and Daughters of the Dust highlights the profound cultural legacy of images created by and about black women. Unbound will showcase films such as Losing Ground (Kathleen Collins, 1982), Welcome II the Terrordome (Ngozi Onwurah, 1995) and Eve's Bayou (Kasi Lemmons, 1997), as well as short films from a new generation of black women filmmakers like Grace Ladoja, Cecile Emeke, Jenn Nkiru and Zawe Ashton. A number of the screenings and events will be introduced or have panel discussions to offer audiences the chance to delve deeper into the rich programme.
The films in the season are imbued with mesmerising poetic qualities and experimental techniques; while having a unique visual aesthetic in common, they are dedicated to reflecting the black feminine in all its varied forms. The black women filmmakers whose work will be showcased in the season took inspiration from writers like Maya Angelou and Alice Walker, and sprang out of film movements such as the LA Rebellion and the Sankofa Film Collective in the UK. As conversations about black womanhood dominate culture today, from #BlackGirlMagic to Chimamanda Ngozi Adiche declaring 'we should all be feminists', Unbound revisits works that have been historically obscured from view and introduces a new band of pioneers, with stories that are ripe for rediscovery.
See below for a summary of events and click here for more informationa and tickets.
Losing Ground – film and reading of Whatever Happened to Interracial Love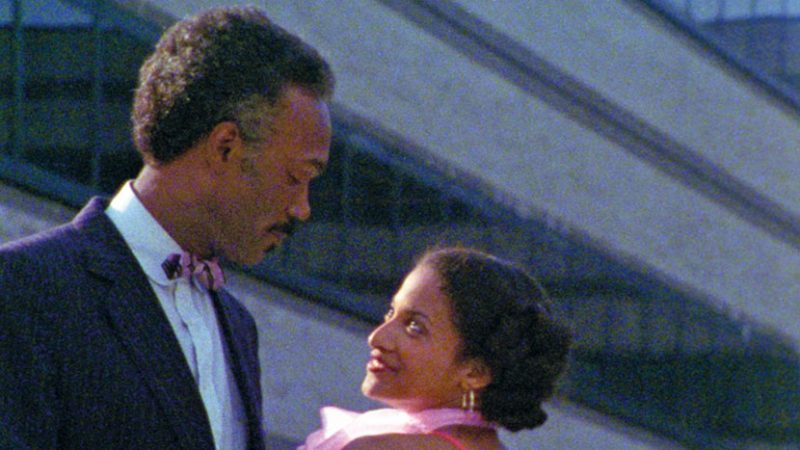 The equilibrium between sedate professor Sara and her impulsive husband Victor hangs in the balance when Sara embarks on quest of self-discovery. With streaks of cool wit similar to those of Eric Rohmer's Moral Tales, Collins' groundbreaking work is a stimulating domestic drama that depicts the rarely-seen black middle class. Masterstrokes in visual storytelling hint at an illustrious career sadly cut short by Collins' untimely death.
Dir Ja' Tovia Gary. With Ruby Dee
Inspired by the quest of Kathleen Collins' heroine Sara, artist-filmmaker Gary meditates on the moment that sparks transcendence and restoration within the black female psyche.
Reading of Whatever Happened to Interracial Love? given with the kind permission of Granta publishing.
Reclaiming the Gaze: Shorts Programme & Discussion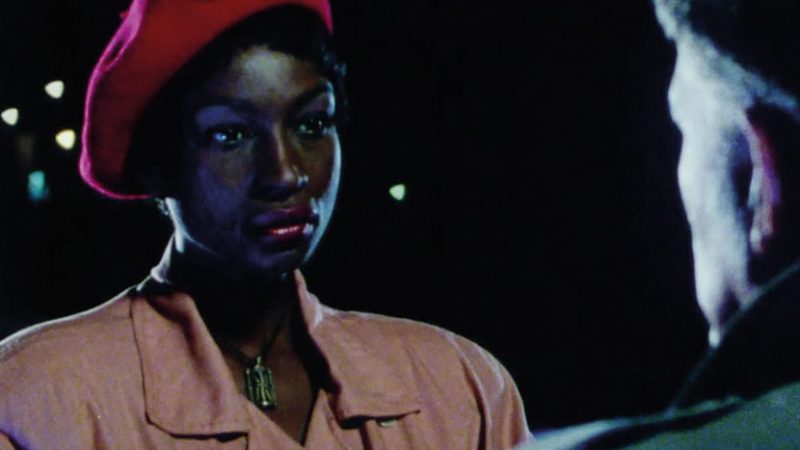 White Men Are Cracking Up
Join gal-dem magazine for a special season introduction delving into the history, craft and unique visual quality behind images of the black feminine. With early narrative work from Julie Dash, a rich archival documentary about about Stonewall uprising hero Stormé DeLarverie and fearlessly bold work from Ngozi Onwurah, this event uncovers the imprint made by black women filmmakers and will inspire you to explore the rest of our Unbound season. Panellists for this event: Grace Barber-Plentie (Chair, gal-dem), Karen Alexander, Kelli Weston and Tega Okiti.
Diary of An African Nun USA 1977 – Dir Julie Dash. With Barbara-O. 13min (35mm restored print courtesy of UCLA Film & Television Archive)
Stormé: Lady of the Jewel Box USA 1991. Dir Michelle Parkerson. 21min
White Men Are Cracking Up UK 1996. Dir Ngozi Onwurah. 20min
The New School: Shorts Programme & Discussion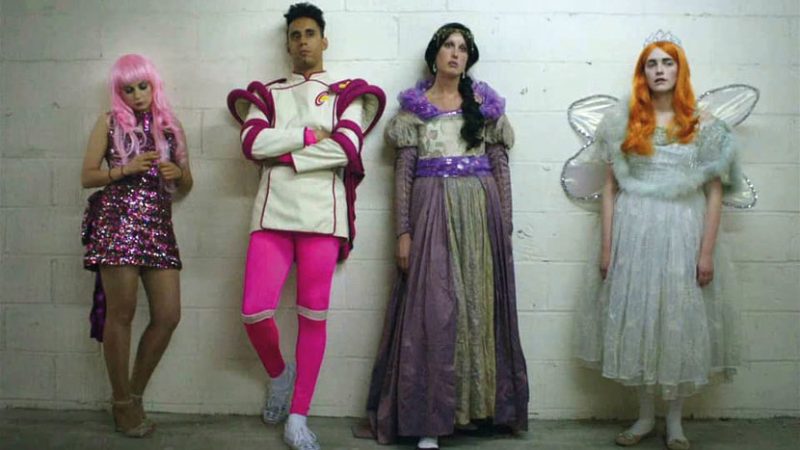 Happy Toys
Who are the women in Britain today creating truthful, uncompromising and visually stunning images of the black woman? With a rich mix of short-form work ranging from music video to visual arts documentary, from Solange as cultural titan to potent belief structures and how they (de-)centre women, these shorts brood on profundities large and small. gal-dem will lead a discussion about inspiration and aspiration with a new generation of filmmakers. Panellists for this event: Grace Barber-Plentie (Chair, gal-dem), Jenn Nkiru, Phoebe Boswell, Sharlayne Flanders and Michelle Tiwo.
EN VOGUE – USA-UK 2014. Dir Jenn Nkiru. 4min
Breathe – UK 2013. Dir Grace Ladoja. With FKA Twigs. 6min
Happy Toys – UK 2014. Dir Zawe Ashton. With Jenny Jules. 15min
Ackee & Saltfish – UK 2015. Dir Cecile Emeke. With Vanessa Babirye, Michelle Tiwo. 18min
Prologue: The Lizard of Unmarriedness (It's All About How You Tell It) – UK 2015. Dir Phoebe Boswell. 7min
Finding Christa – (Film)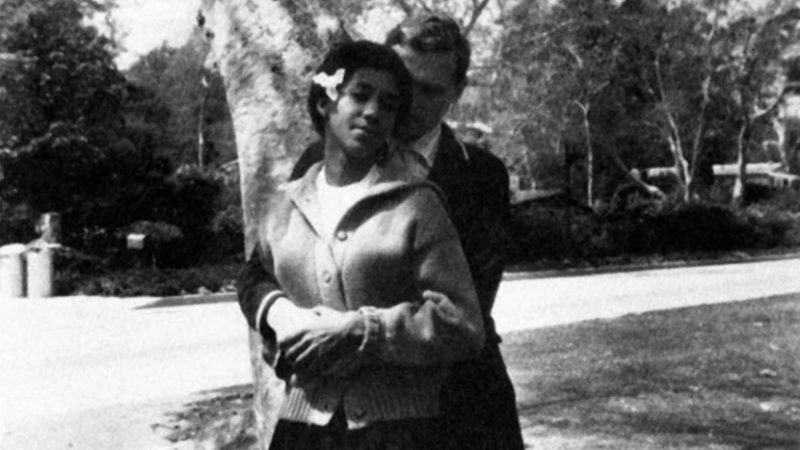 Eccentric artist-filmmaker Billops' films are collaborations with and about the women in her family. In this film, she touches on the conflict between artistic and maternal instincts as she recounts her search for the daughter she gave up for adoption. Candid interviews and archival footage are placed against jarring instances of comic relief with musical performance and early experiments in scripted reality.
+ Suzanne, Suzanne USA 1982. Dir Camille Billops. 26min
Billops' niece Suzanne and her mother confront the legacy of the family's abusive patriarch.
Brick by Brick: Women of the LA Rebellion – (Short films)
Water Ritual
In the shadow of the Watts uprisings and the civil rights and anti-Vietnam war movements, a band of young filmmakers referred to as the 'LA Rebellion' revitalised America's cinematic landscape with radical black aesthetics, an unflinching feminist sensibility and iconography from the African diaspora.
Four Women – USA 1975. Dir Julie Dash. With Linda Martina Young. 7min. Set to Nina Simone's rousing ballad of the same name, Young shatters stereotypes using interpretive dance.
Water Ritual #1: An Urban Rite of Purfication – USA 1979. Barbara MuCullough. With Yolanda Vidato. 4min. A striking film reflecting the struggle to cleanse both body and environment.
Illusions – USA 1982. Dir Julie Dash. With Lonette McKee, Rosanne Katon. 34min. Dash explores the Hollywood dream factory's role in creating fantasies about race through the parallel stories of a female film executive passing for white and a darker-complexioned dubbing artist.
A Different Image – USA 1982. Dir Alile Sharon Larkin. With Margot Saxton-Federella. 52min. Larkin's portrait of a young artist exposes the difficulty of black women to be acknowledged outside of sexual and racialised stereotypes.
Just Another Girl on the I.R.T – (Film)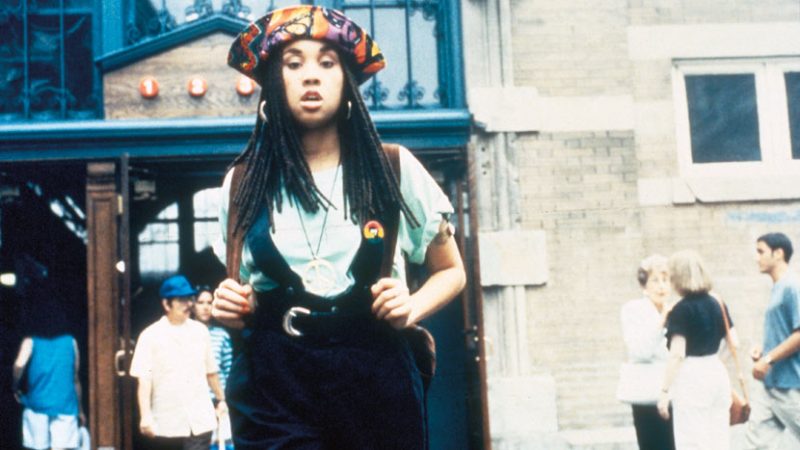 In this lively trip back to the 1990s, complete with a female-dominated soundtrack, Harris digs beneath the 'sassy urban' archetype with a story about the lives of people we think we know. In a captivating debut, Ariyan A Johnson plays precocious a Brooklyn teen Chantel, who's headed for medical school and determined to be more than 'a girl from around the way'.
+ Cycles – USA 1989. Dir Zeinabu irene Davis. 17min. A psycho-spiritual journey about youth and fertility created from the film language of the African diaspora and drawing on the images of Yoruba orisha, Caribbean folklore, animation and live action.
Pariah – Film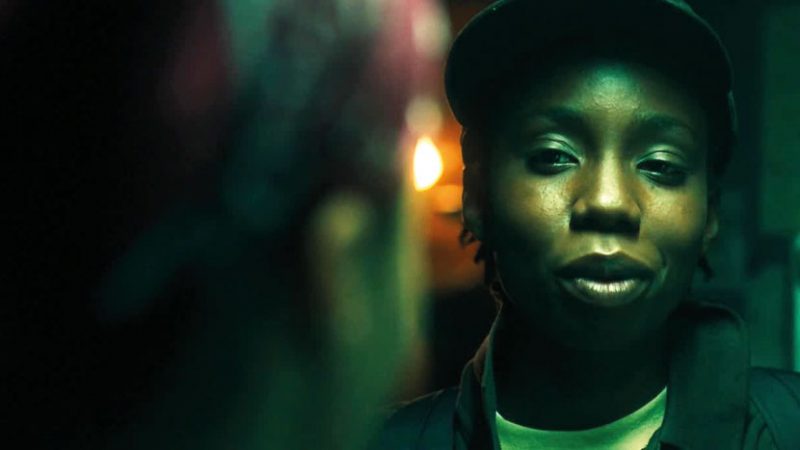 Dee Rees' powerful debut follows Alike, a promising Brooklyn teen with a flair for poetry, who quietly but firmly embraces her queer identity with the support of best friend Laura – an out lesbian – and the strained understanding of her family. With sumptuous visuals by cinematographer Bradford Young (Selma, Restless City), Pariah is a powerful and distinctive story about the journey for a rooted sense of self.
Passion of Remembrance – (Film)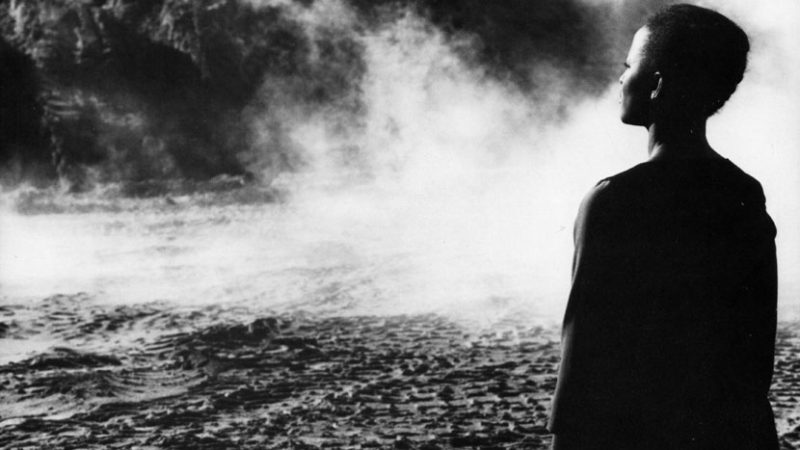 Shifting between real and mystic landscapes, Maureen Blackwood and Isaac Julien create a visual mosaic to signify the complexity of the black British experience and the often-overlooked intersections between race, class, gender and sexuality.
+ Dreaming Rivers – UK 1988. Dir Martina Attille. With Corinne Skinner-Carter, Angela Wynter. 30min. Told from the perspective of a dying Caribbean matriarch and her attendants, this film explores the experience of migration, and reflects on the loss of cultural identity that fragments with every passing generation.
Second Coming & Salon Discussion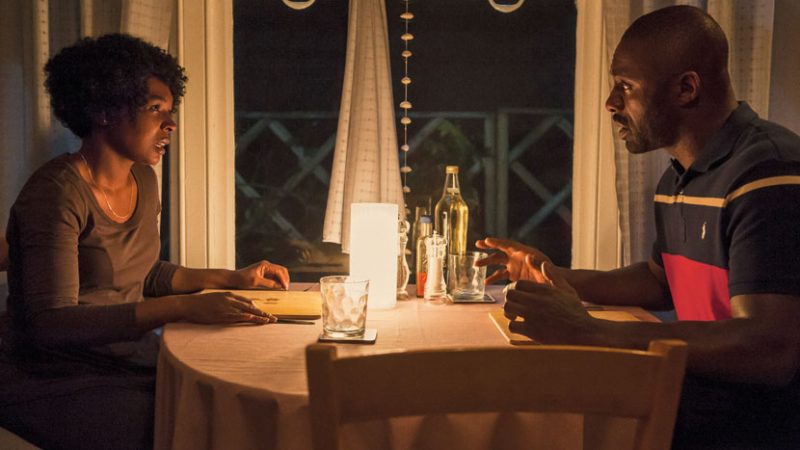 Jax (Nadine Marshall) and Mark's (Idris Elba) tightknit family slowly begins to crumble when Jax falls pregnant, despite it being months since she slept with Mark or anyone else. Acclaimed playwright Debbie Tucker Green's enigmatic tale plays both as an uncanny urban mystery and a meditation on motherhood, and is anchored by dreamlike naturalistic images and a highly nuanced central performance from Marshall.
This screening is followed by a salon discussion in the BFI Reuben Library, hosted by Black Cultural Archives Film Fest.
Georgia, Georgia – (Film)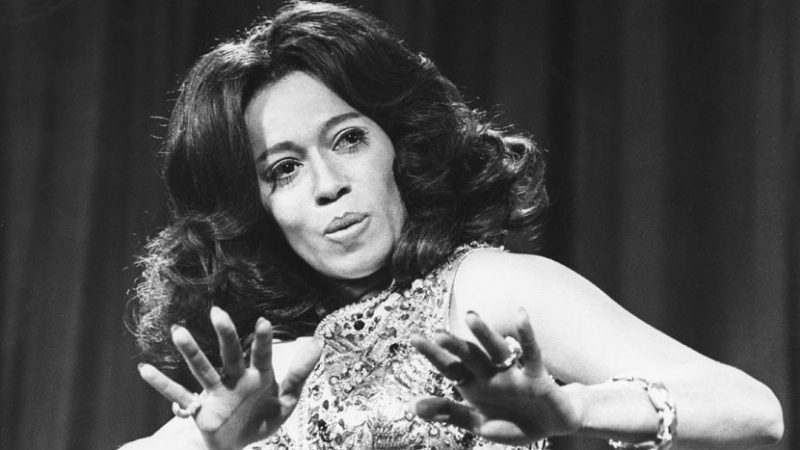 Maya Angelou wrote and scored the music for this provocative tale of interracial attraction. In a fearless performance, Sands plays sensual black American songstress Georgia, who falls for a white photographer while touring Sweden. Via the intense disapproval of Georgia's assistant/'hired mother', Angelou uncovers the pathology of racism while centring on the prodigious yet obscured experiences of black women.
Daughters of the Dust – (Film)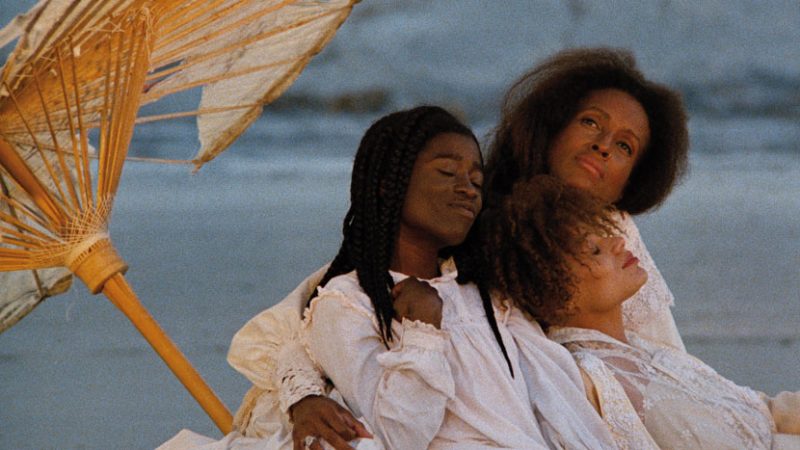 Lovingly restored for its 25th anniversary, Julie Dash's luminous masterpiece returns. Influenced by radical independent filmmaking, feminist aesthetics and African griot traditions, Dash's captivating feature debut – the restoration of which premiered at last year's BFI London Film Festival – is a genuine cinematic odyssey. Set in 1902 on the Sea Islands off the coast of South Carolina, the film is told through the perspectives of three generations of women in the Peazant family as they grapple with the decision to migrate north, leaving behind their well-preserved Gullah culture and a unique dialect inherited from their West African slave ancestors. Throughout, Dash allows the power, beauty and softness of black women room to flourish, with equal reverence given to the complexity of the black American experience. An avowed influence on Beyoncé's album Lemonade, Daughters is a modern masterpiece that must be seen to be felt.
Sisters of Science Fiction – (Short films & discussion)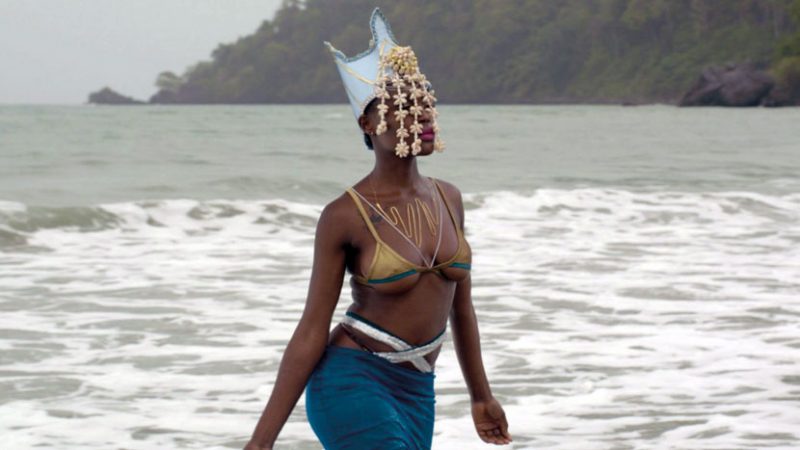 Ori inu
An afternoon of independent shorts and discussion on the themes of Afro-futurism, women, spirituality, activism and media, led by Tony Warner, the director of Black History Walks. Films include:
Ori Inu: In Search of Self – USA 2015. Dir Chelsea Odufu. 24min. A black New Yorker confronts her Christian family values to explore the Afro-Brazilian religion of Candomble.
The Summer of Gods – Brazil 2014. Dir Eliciana Nascimento. 21min. Portuguese with EST. A young girl experiences rights of passage that link her to African goddesses.
Yemoja: Rise of the Orisha – UK 2016. Dir Nosa Igbinedion. 24min. An episode from a black female superhero series which draws on the mythology of the West African orishas.
Cable – UK 2009. Dir Remi Gamiette. 14min. A lone black female astronaut fights an alien takeover.
Panellists may include Dr Michelle Asantewa, director Nosa Igbinedion, former BBC producer Pam Fraser Solomon and director Chelsea Odufu (via Skype).
Eve's Bayou – (Film)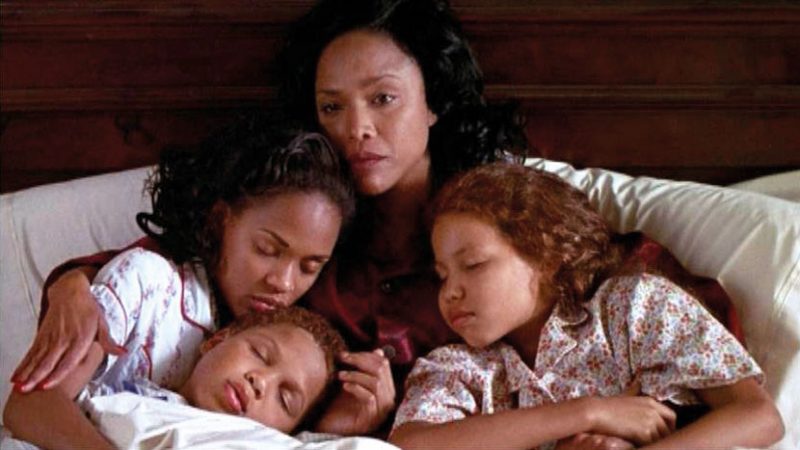 In the Louisiana bayous, where the air is thick with magic and secrets, a young Eve witnesses her father's infidelity, which changes her family forever. Lemmons and an outstanding intergenerational cast unlock the mysticism of the female experience. This overlooked masterpiece is a deliciously rich Southern Gothic melodrama.
+ Boneshaker – USA 2013. Dir Frances Bodomo. With Quvenzhané Wallis. 13min. Bodomo's flair for the extrasensory blooms in this tale of cultures blending.
Welcome II the Terrodome – (Film)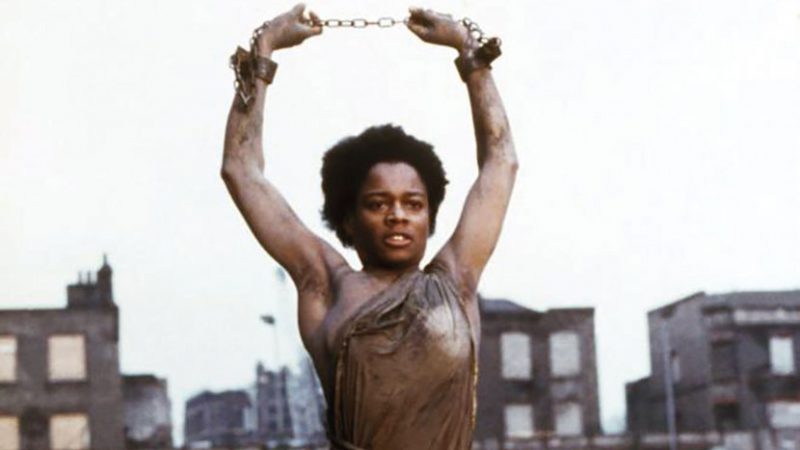 Defiantly uncompromising throughout, Ngozi Onwurah's film traces the legacy of slavery in the racial tensions and police brutality of the present, when a sprawling black ghetto known as the Terrordome plunges into chaos following the actions of a grieving mother. Onwurah draws inspiration from mythological slave narratives, Afrofuturism and Greek tragedy.
+ And Still I Rise – BBC 1992. Dir Ngozi Onwurah. 30min. Inspired by Maya Angelou's poetry, Onwurah explores fears and fascinations about black women.
Sugar Cane Alley (Film & African Odysseys discussion panel)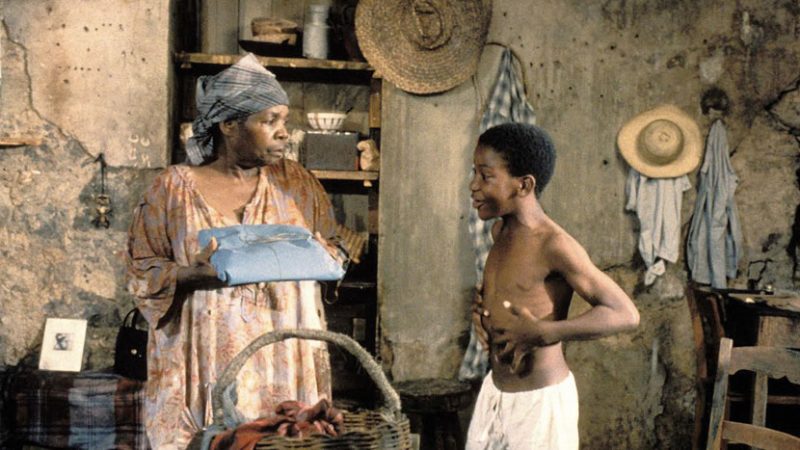 Euzhan Palcy received widespread critical acclaim for her exploration of life in Martinique under French colonial rule, with its profound critiques of colonialism filtered through a classic coming-of-age story. The bright young Jose must reconcile the opportunities of an elite education with his shanty-town roots and the values he inherited from M'Man Tine, his tenacious, pipe-smoking grandmother who is the centre of his world.