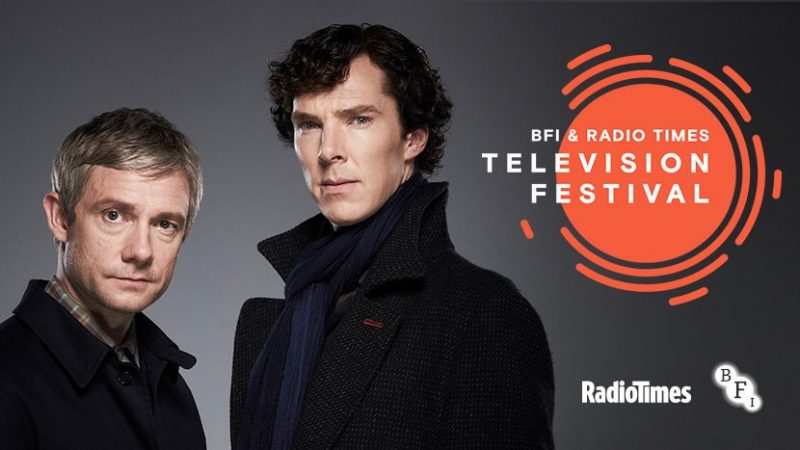 The BFI & Radio Times Television Festival, taking place on the 7th – 9th of April, will celebrate the current golden age of TV with more than 40 events featuring some of the biggest names on the small screen. The new events include the stars, writers and producers of some of the biggest TV shows of the year; including The Crown, Victoria, The Night Manager, Line of Duty, Poldark, Sherlock, Black Mirror and Strictly Come Dancing. Joining the line-up of TV stars is acclaimed director Sir Ridley Scott, who will be in conversation following a screening on Saturday 8 April of The Author of Beltraffio, a precious gem which has recently been rediscovered by the BFI National Archive, and was directed by Sir Ridley's brother, the late Tony Scott. This TV drama has been unseen since its UK transmission in 1976 and stars Doctor Who's fourth Time Lord Tom Baker. Other events include:
The satirical writer and broadcaster Charlie Brooker talking about his work including Screenwipe, Dead Set and the award-winning Black Mirror as well as his TV influences.
BAFTA-winning writer Jack Thorne will give a masterclass, speaking about his influences and work at the forefront of British TV's current golden age including National Treasure, Skins, Shameless and The Fades and his forthcoming adaption of Philip Pullman's His Dark Materials for the BBC.
'How to Become a Social Media Star', with guests Joe Wicks (The Body Coach) and the Hemsley Sisters (Hemsley + Hemsley), will reveal how they turned themselves into lifestyle gurus, TV presenters, and social media stars.
Exclusive preview of a Sky Original 1970s set thriller Guerrilla about a group of black power activists in London, and a discussion with actors Freida Pinto and Babou Ceesay.
To find out what else the festival has to offer as well as ticket information, click here.