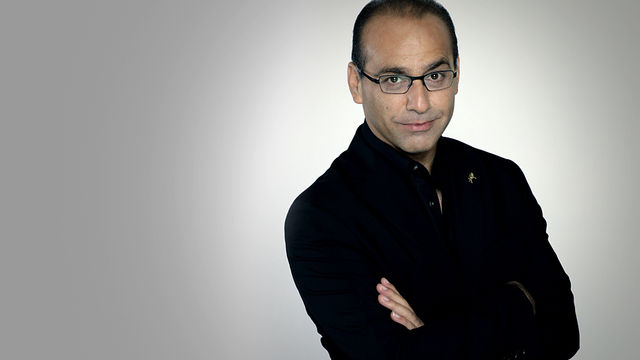 Date: Tuesday 29th May
Location: Hallam Conference Centre, 44 Hallam Street, London, W1W 6JJ
Time: 6.30pm for a 6.45pm start
Price: £10.00 for RTS Futures Members (see below for how to book and become a member)
Have you got a hit TV idea? Not sure how to pitch it or who to pitch to?
Then come along to our interactive Dragon's Den pitching session where you'll find out everything you need to know about creating the perfect pitch and get the opportunity to meet those with the power to put your idea on screen.
TV Dragon and presenter Theo Paphitis hosts a unique session that'll give YOU the chance to pitch YOUR ideas to five of the country's most powerful channel commissioners and controllers.
Whether it's a documentary idea you're bursting to explore, a game show you think could make you a million or a brand new factual-entertainment format that'll change the way we watch TV, then this is a chance to show off your creative talent to the very best in the business.
We want to hear your ideas ahead of the event because we'll be choosing six lucky RTS Futures members to pitch their ideas to our panel. The panel will then choose one overall winner – whose idea showed the most promise – to be given a one week work experience placement with independent production company Twenty Twenty Television (makers of The World's Strictest Parents and The Choir) to professionally work up and pitch their idea, and who knows, maybe even get it commissioned!
For our audience, you'll find out what each channel is looking for and what makes a good idea and get a lesson in pitching from Theo himself. If anyone knows how to present an idea that can't be refused it's a Dragon.
Don't miss this exciting and exclusive RTS Futures event and the chance to meet our panel:
Dominic Bird, Formats Channel 4
David Glover, Factual Channel 4
Angela Jain, Controller ITV2
Tom Edwards, Features/Factual Entertainment BBC
Phil Edgar Jones, Entertainment Sky
How to Book
This event is open to all RTS Futures members but is designed for those with no more than two years' television experience. The cost is £10.00. To book a place you (and any guest/s you book a place for) MUST be a member of RTS Futures. If you are an existing member please phone the Events Department on 020 7822 2820 with your Credit/Debit Card ready or email info@rtsfutures.org.uk providing your name, postal address, email address and phone number (we will then contact you to request credit card details), otherwise please register as a member at www.rtsfutures.org.uk before attempting to book. Please note that tickets can only be purchased in advance and will NOT be available on the door.
For pitching and commissioning tips from expert Nicola Lees, check out her Scene Profiles pieces here and here.
For regular news, updates and opportunities, follow us on Twitter at @Scene_TV and 'Like' the Facebook page: www.facebook.com/SceneTV