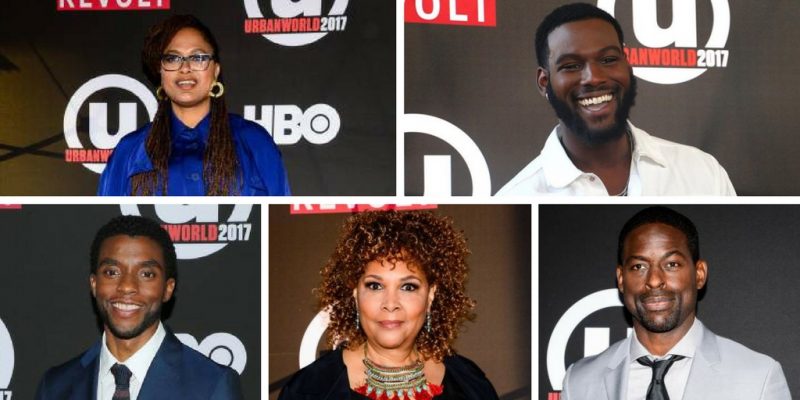 For five days in New York City, the Urbanworld Film Festival brought together creatives from the world of film to celebrate the amazing, diverse talent the industry has to offer. From narrative and documentary features to shorts and spotlight screenings, Urbanworld shone a light on not only established and emerging creatives, giving them a platform for their work to be seen by many – including SceneTV! We were there to capture all of the fun – have a peek below as we caught up with the Queen Sugar cast, as well as some stars of the future.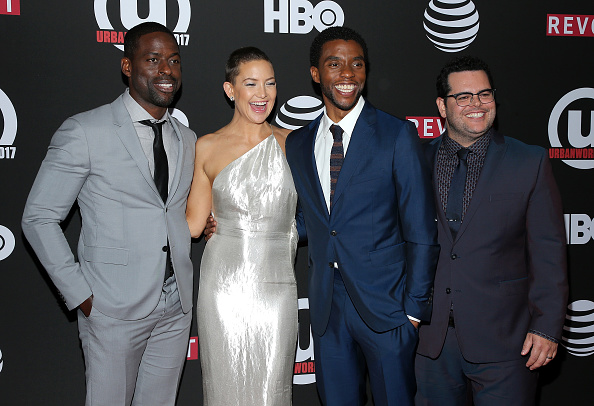 While the world is perched on the edge of its seat for Chadwick Boseman's turn in Marvel's Black Panther, film-goers will get to see him in the upcoming movie Marshall, about a young Thurgood Marshall (the first African-American Supreme Court Justice) as he battles through one of his career-defining cases. Alongside Boseman, heavyweights Sterling K. Brown, Kate Hudson and Josh Gad also star.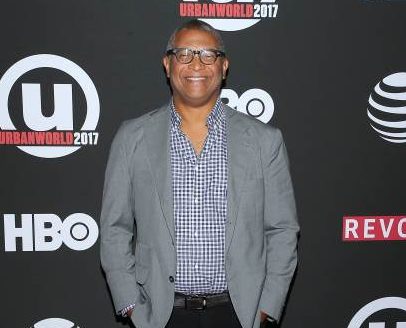 We spoke with the legendary director of the film, Reginald Hudlin, who also directed classics House Party, Boomerang and episodes of Modern Family and The Office. Hudlin also served as the President of BET from 2005 to 2008. Speaking on what he hopes people will take from the movie, Hudlin said:
"When they see the movie, they'll laugh a lot, they'll cry a lot but they'll leave inspired…People want a message of hope and [ our message is that], we can come together as allies. We don't have to be from the same place, we don't have to believe in all the same things, but if we believe in truth, truth can be a weapon for freedom."
Marshall is released in cinemas October 13th.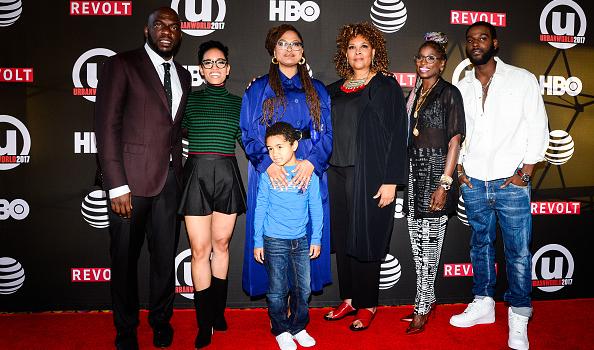 Other major spotlight screenings included the mid-season premiere of Ava DuVernay's Queen Sugar, which is executive produced by the one and only Oprah Winfrey. Cast members Rutina Wesley, Dawn Lyen-Gardner, Kofi Siriboe, Omar Dorsey and Ethan Hutchinson graced the red carpet, along with legendary director Julie Dash, who came on board to direct a few episodes of the second series. Dash is famously known for 1991 film Daughters of the Dust, which was the first full-length film by an African-American woman with a general theatrical release in the United States.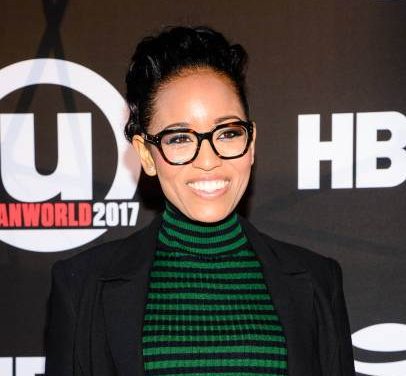 Dawn Lyen-Gardner spoke about the lessons she has learned playing her character Charley, a woman under pressure to have it all 'together':
"I think one of the biggest lessons I've learned from playing Charley and from the character herself is about self care. I think she is such a superhero, and is so resilient , and can handle it, and wants to hold up everything she needs to hold up, and is a genius at being able to do that – but I think it sneaks up on her. Her own need for support and her own need for balance. That's something that I've really taken note of in this season in particular. And that's on top of all of the things I've learned from her about her business savvy and her magic that she has in the business realm. But in terms of a personal journey, it's attention to self-care for sure."
Rutina Wesley told us about the impact of playing Nova and the responsibility of those who have a platform to use if for good:
"I've just learned to embrace myself and walk in my truth, and also to speak truth to power. And even though I'm not a journalist, I can read the news and I can hear things and I can pass them on to my fans. I feel like when you have a platform you have a responsibility, so I'm trying to take ownership of that responsibility and be very careful with what information I put out there and how I put it out there. And also if it's my opinion, not being afraid to say 'this is my opinion and this is how I feel about something'."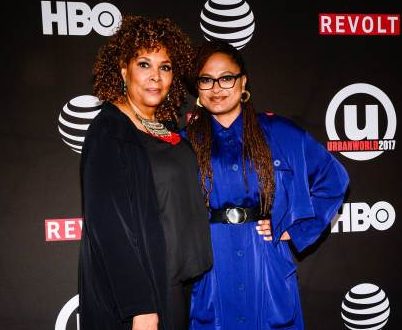 Following the recent BFI study, which revealed that the gender balance in the British film industry is worse off now that it was in 1913, Julie Dash gave us her thoughts as well as the impact of DuVernay & Queen Sugar:
"I think the British film industry before these days was much more advanced than we (US) were in terms of inclusion; let's say inclusion within the frame. I've been travelling back and forth to England since the 80s and watching films and being a part of film festivals and all of those things. So I think there was inclusion within the frame. We're finally getting to the point where it's becoming holistic so there's inclusion within the frame and outside the frame. You have Amma Asante, Chika Anadu.
I actually taught a class with Chika in Nigeria back in the early 2000s. Everyone's been at the gate. There's been…two or three generations of very talented female writers, directors, editors and certainly novelists and so the stories are there. But they are finally…starting to break through those closed doors. And I really think that some of it has to do with Ava DuVernay beacuse of what she's done here as an example. People have said "Oh these stories are great, these strories are interesting, these stories are hits, people love them". Its the asthestics, sensibilities of family, of community, of different ways of placing the camera and different ways of telling these stories. These particular stories, we know in our heart from our family but we have not seen them before on the screen; we have not seen them depicted this way before. So that's why it's so very important that the industries…around the world take notice of what Queen Sugar is, how it works, why it's so successful and how it impacts its large audience."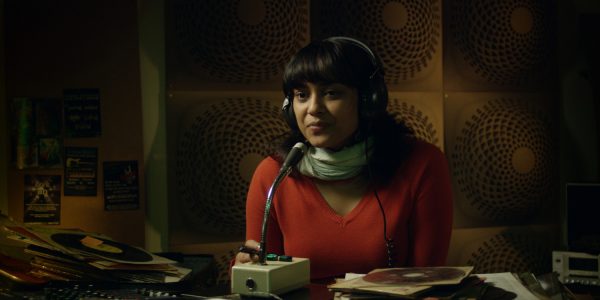 We also caught up with Kartik Singh, the director of Silence Radio. The film tells the story of Nayla, a foreign student living in Europe. She has been a jazz enthusiast all her life, and she currently hosts a jazz radio show at her university. One night, an older man from her past asks her to appear on the show to talk about the political situation in their home country. She is inclined to refuse him, but she acts cautiously, knowing that to upset the zealous man could have dire consequences.
Speaking on the thought behing the film, Singh said:
"It was the very basic idea that we have the perception that immigrants all support one another and I have witnessed instances where immigrants actually sabotage each other and make trouble for each other. So that's where it's coming from, just showing another side rather than all the Koreans support each other and all the Mexicans or Dominicans…"
On being selected for the 21st Urbanworld Film Festival:
"How can I go any higher than this? I hit the pinnacle, there's no where else for me to go with this film so the key for me now is to make another film and hope it gets into Urbanworld."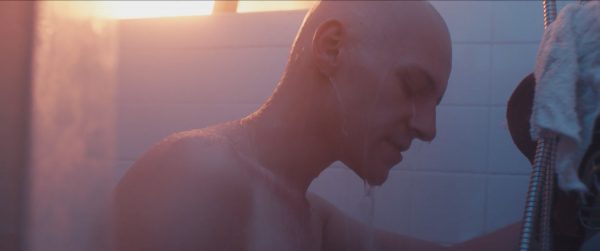 Finally, another one-to-watch out for was Laced, written by Sheena Pinkey and directed by David F. Fortune. A teenager in search of acceptance, decides to be initiated into a Neo-Nazi gang. However, he must first take part in a violent hate crime to earn his RED LACES. Once his loyalty is challenged, the young man must decide to take or spare an innocent life. Speaking on the inspiration behind the film, Pinkey said:
"It came from my best friend actually. He had a story idea after he had seen a picture of white supremacists and he thought to himself 'no one is made this way'. Like God didn't create us and go 'Oh you're going to be a careful baby, you're going to be a loving baby'. We get the behaviours that we have; it's all learned, it's all conditioned based on who we're surrounding ourselves with and from that he was like I want to tell a story that someone who looks like me probably wouldn't want to tell and make people realise that everything we do is based on who we are around and [how] it's so important to make the right decisions and be careful."
Pinkey also had some advice for creatives looking for a team to turn an film idea into a reality:
"As far as actors etcetera, they really came to us because they did support our message. And that's why I think knowing your message and having such a clear message is so important as it's so much easier to find people who want to promote you because they want to promote the same thing."
All in all, the 21st Urbanworld Film Festival was the perfect marriage of a glitz and a whole lot of talent. To see both established and emerging artists share this platform highlighted the important work they do nurtuting and shining a light at all levels. Roll on year 22!
To find out more about the festival visit www.urbanworld.org.
For the latest TV news and opportunities, follow @Scene_TV on Twitter and join the mailing list here.