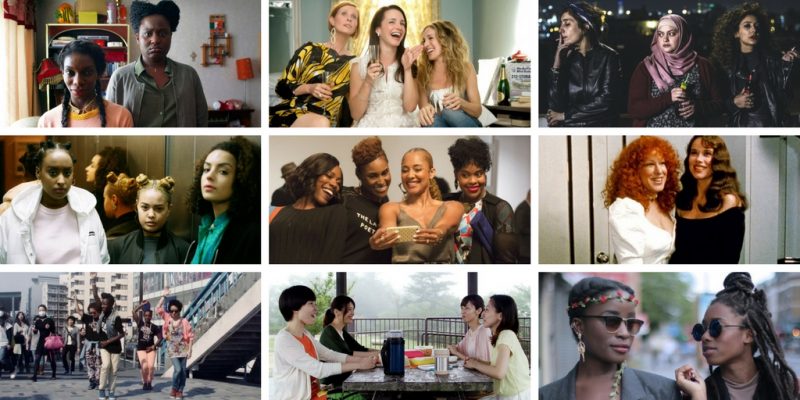 The BFI has kicked off their season of films celebrating the joys and complexities of female friendships. GIRLFRIENDS will run at BFI Southbank from Thursday 1 February – Tuesday 20 March and will include features and shorts from around the world, from the silent era to today.
The season showcases portraits of women who are actually three-dimensional and not defined solely by their relationship to men. With recent events putting gender inequality and issues of female representation into stark focus and International Women's Day in March, this season is a timely celebration of sisterhood, with films that modern woman will relate to. Around twenty features will be screened, most of which will be paired with a short film by an up-and-coming woman filmmaker. There will also be a tie-in collection on BFI Player with more than 20 features and shorts on offer, including critically acclaimed Palestinian film In Between (Maysaloun Hamoud, 2016), Sean Baker's compassionate and frenetic tale of two transgender sex workers Tangerine (2015) and Japanese film Happy Hour (Ryusuke Hamaguchi, 2015), which was a hit on the festival circuit in 2015.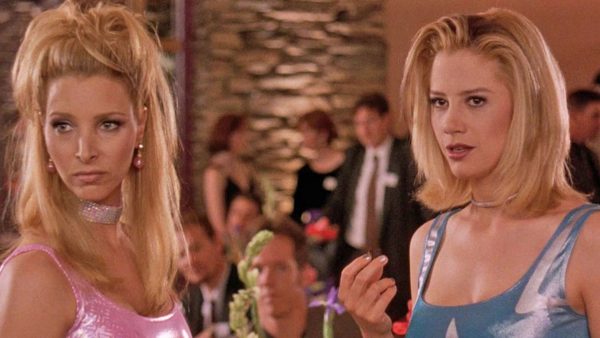 Romy and Michele's High School Reunion
BFI Southbank will invite girlfriends everywhere to honour the cult hit Romy and Michele's High School Reunion (David Mirkin, 1997). A special screening of the film, which follows its Valley-girl heroes Romy and Michelle to their ten year high school reunion, will be followed by a Skype Q&A with screenwriter Robin Schiff and an unmissable 90s Prom Party. Other events in February will include a discussion on Sally Potter's feminist classic The Gold Diggers (1983), and a six week evening course investigating the changing culture around women's filmmaking called Women's Film: Changing the Guard.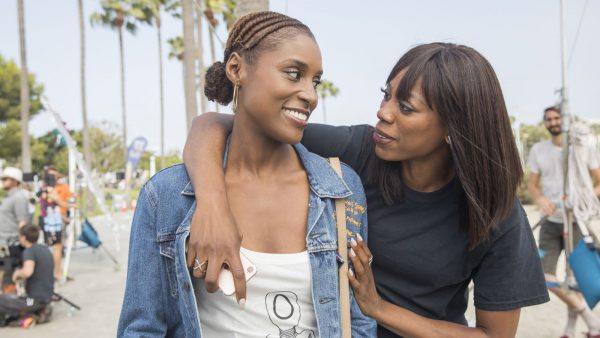 Insecure
In March there will be special event exploring girlfriends on television – Thank You for Being a Friend on Saturday 3 March will look at shows which feature honest, complex and hilarious portrayals of female friendship including Girls, Broad City, Fleabag, Insecure and Chewing Gum. Look out for a special SceneTV competition for this coming your way very soon! On Sunday 4 February, as part of BFI Southbank's regular SILENT CINEMA strand, audiences can get acquainted with the female double acts of the silent and early cinema eras that were ripping up the 2 rulebook and giving Laurel and Hardy a run for their money; Early Female Comedy Double Acts will be a compilation of comedies that celebrate the overlooked damsels of destruction like Anita Garvin and Marion Byron and the Tilly Girls. Dance Girl Dance (Dorothy Arzner, 1940) is a realistic portrait of ambitious, strongwilled women, and of female friendship and rivalry, which is made all the more remarkable and nuanced for being directed by the pioneering Dorothy Arzner, one of only two female directors working in Hollywood's Golden Age. Simone de Beauvoir called The Girls (Mai Zetterling, 1968) 'the best movie ever made by a woman' in which three actress friends realise that their relationships with men leave a lot to be desired.
Also screening in February will be Come Back to the 5 & Dime Jimmy Dean, Jimmy Dean (Robert Altman, 1982) which sees old friends and members of a James Dean fan club reunite 20 years after his death; Muriel's Wedding (PJ Hogan, 1994) about a young woman who dreams of getting married while listening to ABBA songs on repeat; and Me Without You (Sandra Goldbacher, 2001), a nuanced portrait of a friendship between quiet, intellectual Holly (Michelle Williams) and free-spirited Marina (Anna Friel), tracking their relationship from their teenage years in 1973 to adulthood in 2001.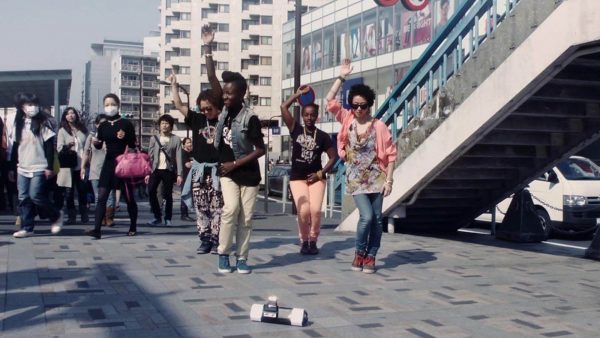 Martha and Niki
Claudia Weill's revolutionary Manhattan-set indie Girlfriends (1978) acclaimed by the likes of Greta Gerwig, fuses comedy and drama and puts two twenty-something women centre stage. 2 Friends (Jane Campion, 1986) is a charming and devastating portrait of two schoolgirls' fading friendship. Shot on 16mm for Australian TV, Campion's remarkable but little-seen feature debut is alive to the boredom and insecurities of adolescence and the pressures of family life. Also screening will be documentary Martha and Niki (Tora Mårtens, 2016) – in 2010 Martha and Niki took part in and won the biggest international Street Dance Competition in Paris, becoming the first women World Champions in Hip Hop. This documentary, which places their friendship at the core of the film, follows the young women as they journey to New York to compete further, while grappling with their cultural roots and heritage.
Eighties classic Nine to Five (Colin Higgins, 1980) is undoubtedly the most glorious feminist revenge comedy of the era; three ambitious secretaries played by Jane Fonda, Lily Tomlin and Dolly Parton band together to banish their egotistical and lecherous office overlord from their lives. Tearjerker Beaches (Garry Marshall, 1988) starring Barbara Hershey and Bette Midler, confirmed Midler as a bona-fide star of film and music with the song The Wind Beneath My Wings; the film charts a friendship spanning 35 years which, despite times of distance, always sees the friends turn to one other for support in tough times.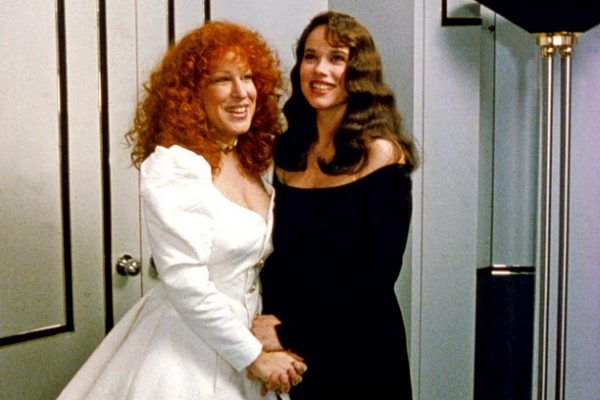 Beaches
Most of the films screening in GIRLFRIENDS will be paired with a short film, many of which have been directed by an up-and-coming female filmmaker. Shorts will include Tower XYZ (Ayo Akingbade, 2016), a succinct short tackling gentrification and social cleansing in Britain; Ice Fever (Sophie Malpas, 2017) in which the audience enters the weird and wonderful secret world of an ice lolly disco; Fan Girl (Kate Herron, 2015) about a group of super fans who break into the house of a faded 90s pop star; and Ackee and Saltfish (Cecile Emeke, 2014) about two friends hanging out in East London on a sunny day.
To see the full schedule of films and events, click here.
Follow @Scene_TV on Twitter and join the mailing list here for the latest news and opportunities.