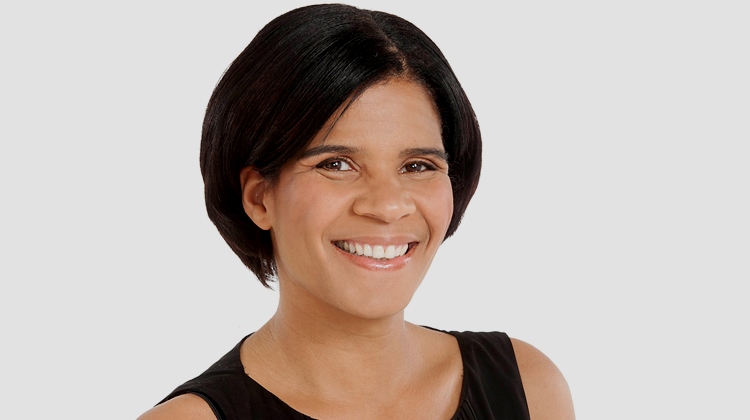 Reposted from Netflix Media Centre.
Anne Mensah is joining Netflix as Vice President, Content, leading the scripted series content team focused on British productions. Mensah, who has most recently served as Director of Drama and Sky Studios and was formerly a longtime BBC executive, comes to Netflix as it continues to invest in local programming across the UK, Europe and the world. Based in London, she will oversee the team that develops and creates UK-based original series for the global entertainment service, and will report to Cindy Holland, Vice President of Original Content for Netflix. Mensah is expected to start sometime in 2019.
"Throughout her career, Anne has celebrated creative freedom, with deep passion for finding and nurturing storytelling you can't find anywhere else," said Holland. "The UK has some of the best television in the world and our members love it, both in the UK and around the globe. I'm delighted that Anne is joining our team to lead our continued commitment to and investment in UK talent and programming."
Mensah was appointed Head of Drama at Sky for its entertainment channels in August 2011. Sky's drama output under Anne's leadership includes the acclaimed, Emmy-nominated Patrick Melrose, written by David Nichols and starring Benedict Cumberbatch, Save Me from Lennie James, along with the critically acclaimed The Last Panthersstarring with John Hurt and Samantha Morton, Fortitude starring Dennis Quaid and Sophie Grabol, John Ridley's Guerrilla starring Freida Pinto, Babou Ceesay and Idris Elba and more.
Prior to joining Sky, Mensah spent ten years at the BBC, where she held a dual role as Head of Independent Drama as well as Head of Drama for BBC Scotland. Whilst at the BBC, she commissioned and worked with the very best in British drama to produce an impressive array of hits across the BBC channels including the multi award-winning Wallander starring Kenneth Branagh, Case Histories starring Jason Isaacs, Zen starring Rufus Sewell and God on Trial with Stephen Dillane, Dominic Cooper, Stellan Skarsgard and Sir Antony Sher. Other shows include BAFTA and RTS award winning Bodies.
Since starting to invest in UK original productions in 2015 with six projects including Emmy Award-winning The Crown, Netflix has significantly broadened the range of projects and partners it works with across the UK. In 2018, close to 40 UK-based projects are underway between originals and co-productions, with over 20,000 cast, crew and extras working on these projects. Original titles include Black Mirror, the upcoming series Sex Education, filmed in Wales, a second season of Jack Whitehall: Travels with my Father, and new projects with Ricky Gervais, Idris Elba, Julian Fellowes and Katherine Ryan. Original films include Scottish epic Outlaw King and Shakespearean-inspired The King. Documentary series include Our Planet, voiced by Sir David Attenborough and filmed over four years in collaboration with Silverback Films and the WWF.
Collaborations with UK broadcasters include Black Earth Rising, Bodyguard, Collateral, Kiss Me First, Marcella, Giri/Haji, Wanderlust, Watership Down and the recently announced Dracula with BBC, and The End of the F***ing World with Channel 4. Netflix is also a significant investor in licensed UK content including titles like Peaky Blinders (BBC Two), The Great British Baking Show (Channel 4), Happy Valley (BBC One) and more.
Follow @Scene_TV on Twitter and join the mailing list here for the latest news and opportunities.