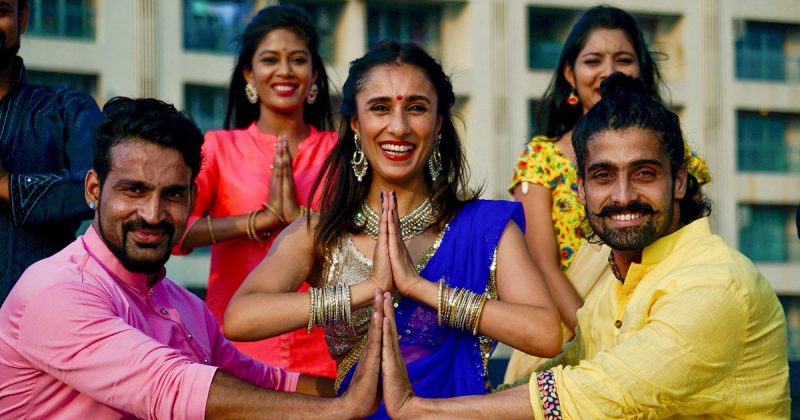 Anita Rani in Bollywood: The World's Biggest Film Industry.
Reposted from BBC Media Centre.
Alison Kirkham, Controller of BBC Factual Commissioning, has announced The Big British Asian Summer – a new pan-BBC season of programmes coming to screens in August.
Numbering over three million, British Asians are now the biggest minority population in Britain. They're not just part of the fabric of contemporary Britain – they've helped create it. In an ambitious season reflecting the here and now, as well as the journey travelled, British Asians share their stories in all their richness and complexity – stories that are as British as they are Asian, as cultures from these two great regions of the world have come together.
Alison Kirkham, Controller, Factual Commissioning says: "The Big British Asian Summer is a wonderfully rich season of programmes from across the BBC exploring the cultural, social and familial impact of these two regions of the world coming together. From Bollywood to Sharwoods, the season will encompass a huge range of shows – sometimes celebratory, sometimes challenging, always inspiring. Today's announcements are just the start. There's much more to come as we look to an exciting Summer of programmes."
Fozia Khan, Channel Commissioner, BBC Two, says: "We are delighted that BBC Two will be at the heart of the Big British Asian Summer. From nostalgic cookery series A Taste of Home (with restaurateur, Nisha Katona) to the major social history series Passengers (presented by historian Yasmine Khan) the season promises to be both celebratory and questioning. The season is a brilliant way for BBC Two to champion the unique creativity that emerges from the coming together of cultures, as well as showcasing new talent and tackling big important questions about identity and belonging from different perspectives."
The Big British Asian Summer will celebrate the cultural and artistic contribution of Asian Britons, and also explore the fault lines between white and non-white Britain – as this unique fusion of cultures hasn't happened without tensions.
See below for an outline of the programmes that will make up the season:
Leicester Sings (w/t), 1x 60, BBC One
Leicester Sings tells the epic and inspiring story of one Asian family, the Thakrars, across three generations. Just 12 of them came to Britain in 1972 with nothing, fleeing for their lives from Ida Amin's Uganda. Since then they've not just made Britain their home, they've prospered – finding jobs, love and a new life. Now they number ninety members across three generations.
Passengers, 3 x 60, BBC Two
Netra Dutt, 21, a student from Calcutta travelling to London in 1933; Ahmed Takolia, a 30 year old, heading for The Midlands in 1954; Bert Scott, travelling in 1948 with his wife Dolly and daughters Anne, 3, and Lesley, 1, in 1948, and Rasiklal Devi – a 34 year old medical practitioner arriving in 1956. Thousands of lives. Thousands of new beginnings. All stemming from an extraordinary archive – the passenger lists of ships that sailed to Britain from the Indian subcontinent from 1878 to 1960. In a three-part series for BBC Two, Dr Yasmin Khan, an expert in Asian history from Oxford University, uses the lists as her starting point to forensically piece together the lives of the some of the new arrivals who came to Britain from the Indian subcontinent between the 1930's and 1960.
Bollywood: The World's Biggest Film Industry, 2x 60, BBC Two
Anita Rani grew up in Bradford feasting, like many British Asians, on the bright sights and vibrant sounds of Bollywood. Now, she embarks on a journey through the extraordinary world of Indian cinema. She meets some of her big-screen idols and discovers how an industry based on centuries old traditions is racing to keep up with the changing tastes of one of the youngest countries on earth.
Made In Asia: Looking For Mum (w/t), 2 x 60, BBC Two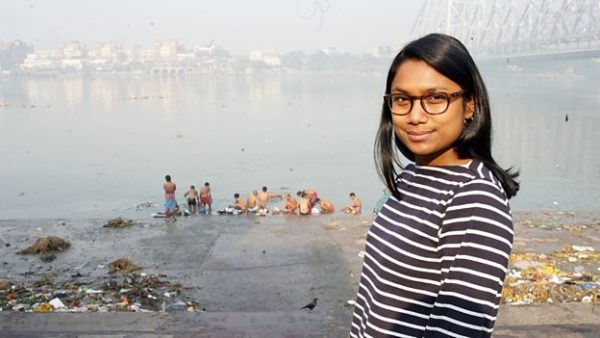 Across two hour-long episodes, this series tells the unfolding story of four women, each adopted from the Indian subcontinent as a baby, trying to find their biological mothers. These are emotional, raw and unpredictable journeys as each adoptee searches for the truth about how they were brought into the world and the families they left behind.
British Asian Men (w/t), 1 x 60, BBC Two
Sixty years after the first major waves of immigration from the Indian subcontinent, why are there such disparities in how well different communities are faring in the UK, and why are women from South Asian backgrounds now outstripping their male peers? In this programme presenter Mehreen Baig explores the stories of a number of different British Asian communities, and the challenges facing their young men.
A Taste Of Home (w/t), 4 x 30, BBC Two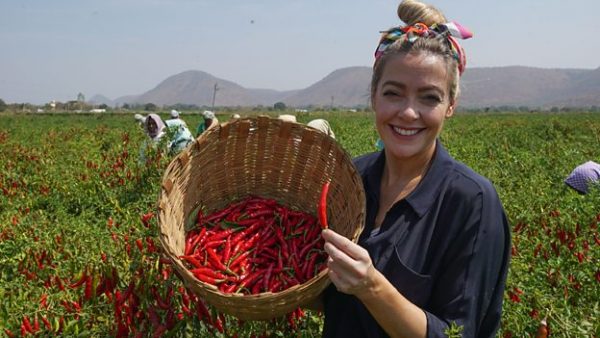 A Taste Of Home is a brand new series in which cook and restaurateur Nisha Katona travels around the UK discovering the secrets of incredible home cooked curries. Born in England to Indian parents, Nisha understands the huge difference between delicious authentic dishes and the standard curries found in Indian takeaways. Across four episodes she'll be meeting British Asian families and cooking recipes passed down through generations from the countries of India, Pakistan, Bangladesh and Sri Lanka.
Inside The Factory, 1 x 60, BBC Two
In a specially commissioned episode for the season, Gregg Wallace explores the Nottinghamshire factory that produces 250,000 jars of curry sauce every 24 hours. He's making a 3000 kilo batch of Tikka Masala – enough to feed 25 000 people. Along the way he deploys some unusual kitchen implements, including a decorating colour chart and a hosepipe.
Meanwhile Cherry Healey is in Guntur, the chilli capital of India, where they sell 3500 tonnes of chilli each day. She helps to harvest the chillies on a typical small scale farm, then follows them as they're transformed into chilli powder.
And historian Ruth Goodman finds that our passion for curry is around 370 years older than the supposed invention of Tikka Masala in a Glaswegian restaurant in the 1970s. She also re-examines the early convenience products of the 1970s and talks to the British Asian housewife whose curry crusade helped to bring high street curries closer to Indian home cooking.
Gardeners' World British Asian Special, 1 x 60, BBC Two
For a one special hour this summer, the Gardeners' World team will set out on an horticultural adventure to celebrate the South Asian influences on British gardens.
Monty Don will visit the impressive grounds of Sezincote House, a beautiful early 19th century estate built in the Mogul style of Rajasthan, complete with minarets, peacock-tail windows, jali-work railings and pavilions, and two Gardeners' World presenters will unpick the history, garden design and planting of this stunning estate
Nick Bailey and Arit Anderson will meet British Asian award-winning garden designers Cleeve West and Manoj Malde, whose background and cultural heritage have influenced their work and our gardens.
Frances Tophill will go to Blackburn Lancashire to visit some of the allotmenteers who are growing all manner of Asian produce, from Mooli to Amaranth and Snake Gourds. She finds out what varieties of fruit and veg are popular amongst the locals and learns tips and tricks so she can grow her own.
Carol Klein will visit Kew Gardens to find out more about Indian orchids with expert, Bala Kompalli who cares for over 10,000 species of Orchid. She is currently working on a botanical survey of India
Together they'll deliver VTs packed with practical take out and inspiring detail.
The Stolen Maharajah: Britain's Indian Royal, BBC Four
This documentary is about the last Maharajah of the Punjab who was wrenched from his mother's arms as a child and put into the care of an official of the British Empire. Growing up in a colonial enclave the boy king abandoned his Sikh religion and signed away his ancient kingdom. He lived most of his adult life as a supremely wealthy English country gentleman and considered himself a friend of Queen Victoria, who became his godmother. But, in time, his relationship with Britain turned sour, and he deeply regretted giving up his heritage.
The documentary retraces the journeys of Duleep Singh and his family; from the royal palaces in the Punjab to royal palaces in Britain, to an English country estate to Paris. The programme uses original material such as Singh's letters (and letters written by those whose knew him), photographs and surviving artefacts. We interview historians to get at the motives and inner life of Duleep Singh as he set out to recover his Sikh heritage. This is a story from the age of Empire about someone whose life was defined by those historic forces.
To find out more, click here.
Follow @Scene_TV on Twitter and join the mailing list here for the latest news and opportunities. ​