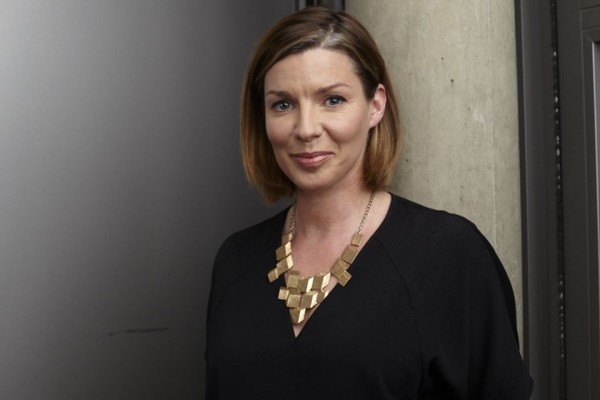 Amy Flanagan, Channel 4
Reposted from Channel 4
Amy Flanagan, Deputy Head of Factual at Channel 4, has commissioned Minnow Films to make an ambitious five-year longitudinal project charting the progress of bright teenagers from low-income families as they attempt to follow their dreams and push against the tide of seemingly insurmountable inequality facing them.
The commission, currently titled Youth comes in the wake of a recent government report which concluded Britain has among the worst social mobility of any developed nation – the richest 20 per cent are seven times more likely to get into a top university and 50 per cent of children from the poorest families get zero GCSE passes above a D grade. Prime Minister Theresa May has pledged to fight what she calls the, "burning injustice," that, "if you're at a state school, you're less likely to reach the top professions than if you're educated privately."
Flanagan says: "The Brexit vote revealed how deeply divided Britain has become – throwing the gulf between the 'have's and the 'have nots' into stark relief. We want to explore the barriers young aspirational people from disadvantaged backgrounds face and prevent them achieving their dreams and the levers that can push them up or down the social ladder We'll follow these teenagers at the pivotal points in their lives over the next half decade and weave in the multiple perspectives of the key people in their lives – their parents, carers, siblings, teachers or employers. Only by observing these young people over a long period of time will we be able to see the forces working against them in modern Britain and the strength of will needed to triumph."
The contributors will be teenagers from across Britain aged approximately between 13 and 16. The first episodes are planned to air in 2022.
Colin Barr (The Detectives, Our War, The Watchman, SAS: Who Dares Wins) is the Executive Producer. He says: "We're not just interested in young people who are academically bright, we are interested in raw ability in all its forms and how we all lose out when that potential is lost or thwarted. Through witnessing the key turning points in young people's lives – those moment where futures are written and re-written – we will create a profoundly dramatic picture of how social mobility and inequality really works in the UK."
The series commission follows the nine series' run of the critically-acclaimed Channel 4 longitudinal documentary series Born to Be Different which has provided a candid portrait of the pressures and joys of bringing up a disabled child. The last series aired this year as the children, first filmed as babies, approached their sixteenth birthdays.