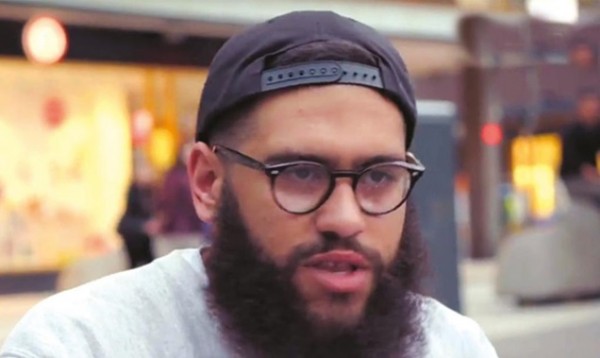 Reposted from Broadcast
Vice is to produce around 60 hours of original content for its linear channel by the end of the year after unveiling its initial slate of UK shows. Broadcast revealed that the youth brand's initial programming line-up, which includes three factual series and a single documentary, will be followed by a further 40 to 60 hours on-air by the end of 2016. Budgets for the in-house shows are thought to run to around £100,000 per hour. Vice has no plans to commission series from established indies.
Earlier this month, Vice revealed a first run of around 20 hours of content for its eponymous channel, which launches exclusively on Sky in mid-September. The channel will explore hedonism on the frontline of the Syrian refugee crisis currently affecting Greece and investigate racist extremists through a comedy lens, as part of the fi rst shows produced for the launch of Viceland next month.
Hate For Beginners, a 6 x 60-minute series, stars comedian Jamali Maddix, who has appeared on BBC1's The John Bishop Show and ITV2's Safeword. Maddix will travel around Europe and the US befriending extremists and racists to discover what makes them tick.
Big Night Out is based on a long-running strand and is fronted by Vice reporter Clive Martin. In the 5 x 60-minute series, he will explore Europe's party scenes by travelling to locations including Ukraine and the Greek islands at the frontline of the Syrian refugee crisis.
Tattoo artist Grace Neutral will host Needles & Pins (w/t), a 6 x 60-minute series meeting people who have pushed the boundaries of body art. The programme will feature teenagers who have used tattoos to cover self-harm scars and former gangsters with face tattoos, who have managed to leave the gang life.
All three shows are exec produced by Al Brown and Yonni Usiskin. Hate For Beginners is series produced by Danni Maynard, Big Night Out is series directed by Rhys James, while Will Fairman is the showrunner for Needles & Pins.
Finally, The Vice Land Census is a one-off documentary surveying young people in the UK on politics, drugs, sex, food and crime. It is exec produced by Brown and Alex Miller.
Previously released Vice docs including Chemsex will air as part of a 'Rule Britannia' strand, while the channel will also include US series Gaycation, Black Market, Weediquette and Huang's World.
Viceland will also feature weekly news show Vice, the 30-minute current affairs show fronted by chief executive Shane Smith – who is due to deliver the MacTaggart Lecture later this month. Vice currently airs on HBO in the US but has not previously been made available to UK viewers.