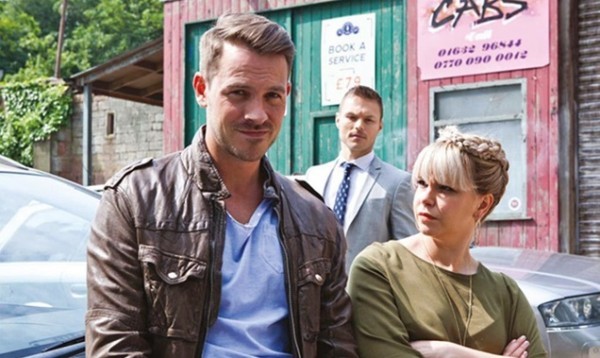 Reposted from Broadcast
The BBC and Channel 4 have stepped up their efforts to find a broader range of voices among the next generation of TV directors through two new schemes.
The BBC will commission two documentaries from each of Nine Lives Media, Minnow Films and in-house division BBC Studios. It will then pair these firms with six new directors to produce their first long-form docs. The Doc Directors' Initiative was the brainchild of incoming BBC2 editor Patrick Holland and will generate four 40-minute docs for BBC3 and two 60-minute films for BBC1.
The scheme is open to directors who have worked as an assistant producer on a TV documentary or have completed a doc at film school, but they must not have produced or directed a film that has aired on TV. The candidates, who have until 4 September to apply, must also have cutting-room experience.
BBC acting head of documentaries commissioning Clare Sillery said: "We want the directors to focus primarily on developing their storytelling skills, which is why we have chosen companies with a track record in supporting new talent as well as developing ideas that make great documentaries."
BBC Studios executive producer Aysha Rafaele said the scheme had the potential to boost the genre by introducing fresh voices. "The heart of a great documentary is the strength of its storytelling, but how are you going to tell that story which makes it different from other stuff that we've seen? People are always talking about the next turn of the wheel; maybe the next turn of the wheel will come through this," she said.
Ruth Kelly, executive producer at The Detectives indie Minnow Films, added: "It's important that the finished films are strong and stand out, but I think the process of making those films is as important as the finished product. We want to nurture the directors who come to us through a creative process where they will really learn," she said.
The scheme is open to directors in London, Bristol and Manchester. Nine Lives founder Cat Lewis flagged the importance of having access to schemes outside of London. "Training is important because it gives people confidence, and it's the best way for us to move towards having a diverse workforce," she added.
BBC Studios' Rafaele, who previously edited C4's First Cut strand and produced shows including Murdered By My Father and Life And Death Row, added: "I'd really like more female voices, more diverse voices, so that what we are doing better represents the nation."
This echoes C4's scheme to address the under-representation of women, which follows research by Directors UK that showed only 11% of dramas had female directors, despite women making up 30% of the directing workforce. The broadcaster has partnered with Directors UK and Lime Pictures on a scheme to place two female directors on Hollyoaks.
Charlotte George and Claire Tailyour will be responsible for one broadcast episode, from prep through to the edit, under the guidance of Hollyoaks directors Nicky Higgins and Tessa Hoffe. The producers of the long-running soap hope to improve the balance of directors – Hollyoaks currently has six female directors out of 22, according to series producer Emily Gascoyne.
"The scheme originated as part of C4's 360° Diversity Charter to increase the number of female directors across drama. Alongside this, we had been working on other initiatives and it was a perfect fit with our ethos," Gascoyne said. "At film school, there was a 50/50 split of women and male directors and then when you get to TV, it's an uneven split," added Tailyour. "I don't think it's a conscious thing. I don't think it's that there are people out there refusing to hire women. I think that there's a perception of what makes a director."
To find out more about the BBC's Doc Directors' Initiative, click here. The deadline is 4 September.