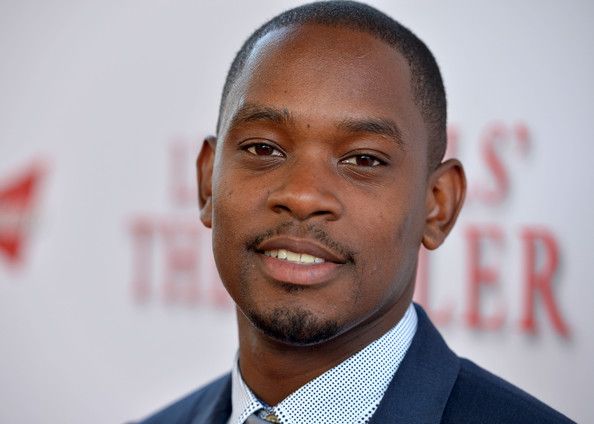 Reposted in part from The Hollywood Reporter
Aml Ameen, who appeared in Sense8 and The Maze Runner, will make his directorial debut with A Night Worth Living, a drama from QC Entertainment, one of the companies behind Jordan Peele's Get Out.
QC is producing and financing the movie with Electric Republic and has already cast Skylan Brooks (The Get Down) and Jaz Sinclair (When the Bough Breaks) to star.
The story takes its cues from the current age of social media and viral videos and centers on a high school romance blogger (Brooks) who uses his platform to anonymously end a relationship between his childhood sweetheart (Sinclair) and her cheating internet-star boyfriend in the hope of taking his place.
Speaking about the origins of the film, Ameen said: "A Night Worth Living is a coming-of-age story based on truths and characters from my teenage years and inspired in part by the John Hughes movies I grew up loving. Movies like The Breakfast Club were the reason I wanted to become a filmmaker."
Ameen wrote the screenplay with Bruce Purnell, based on Ameen's award-winning short. Production is set to begin in the spring, with additional casting underway. QC and UTA are co-repping domestic film rights.
Ameen has appeared in The Butler, Kidulthood and will soon star in Idris Elba's directorial debut Yardie, which is based on Victor Headley's 1992 cult novel about a young Jamaican who arrives in London in the early 1980s and unexpectedly discovers the man who assassinated his revered brother in Jamaica a decade earlier. The movie is set to premiere this Saturday at the Sundance Film Festival.
A Night Worth Living continues QC's drive to back actors who are making their directorial debut. It was involved early on with Jordan Peele and his film Get Out, and among the many movies in development is the crime thriller Green River Killer, which will mark actor Michael Sheen's feature directorial debut.
Follow @Scene_TV on Twitter and join the mailing list here for the latest news and opportunities.