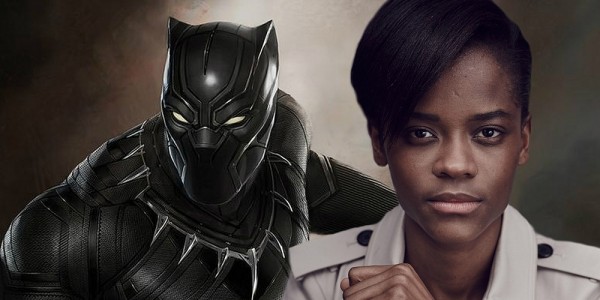 Another day and another uber-talented Brit, Letitia Wright, has joined the cast of Marvel's highly anticipated Black Panther movie.
Variety reports that Wright will play the role of Serita. Michael B. Jordan, Forest Whitaker, Lupita Nyong'o, Danai Gurira and fellow Brit Daniel Kaluuya are also on board. Creed helmer Ryan Coogler will direct.
Chad Boseman will play T'Challa, the prince of the African nation of Wakanda, who must take over the throne after his father's murder. Marvel unveiled the character in Captain America: Civil War in May and his standalone film hits theaters on Feb. 16, 2018.
Joe Robert Cole is co-penning the script with Coogler. Marvel Studios President Kevin Feige is producing the movie.
Wright got her start on TV in the British series Doctor Who, Cucumber, and Chasing Shadows. She recently landed a key role in Steven Spielberg's upcoming big-budget tentpole Ready Player One, beating out dozens of young actresses to costar opposite Tye Sheridan and Olivia Cooke. Ready Player One bows on Mar. 30, 2018. Wright was most recently seen in Michael Caton-Jones' crime drama Urban Hymn and will appear in the upcoming series of Channel 4's Humans.
She is repped by Identity Agency Group and Gersh.
CONGRATS!