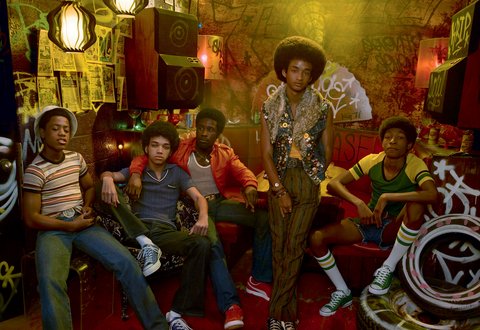 Reposted from Broadcast
Netflix has struck a partnership with music TV channel The Box for a short-form series promoting the subscription giant's forthcoming hip hop drama.
Bronx Tales is a three-part, short-form series, which will launch on The Box's Bebox Music website to highlight the forthcoming release of Netflix original The Get Down. The in-house series, which will subsequently air as a 22-minute film on Box TV channels Kiss, 4Music and The Box, will feature interviews with artists including Dizzie Rascal, Big Narstie, Megaman, Lady Leshur, Akala and Grandmaster Flash. The trans-Atlantic musicians will examine the significance of hip hop, its influence and look back at their own careers. It paves the way for The Get Down, Baz Luhrmann's 12-part series, due to launch on Netflix later this month. The drama is set in 1977 New York and follows some of the residents of the South Bronx as they seek to transform music.
The partnership between Netflix and the Channel 4 / Bauer-owned The Box was negotiated by media agency MEC. The Box managing director Matt Rennie said: "We were a little taken aback by the amount of interest current UK talent had in participating – clearly these events are still having an ongoing and meaningful impact on popular culture today."