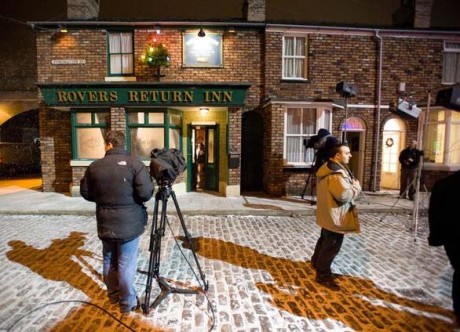 See below for two opportunities to work on ITV's long-running soap Coronation Street:
​
Job Title – Camera Assistant, Coronation Street (12 month fixed term)
Salary – Not to be advertised
Based in Manchester
Closing Date – 22nd May
Are you an experienced Camera Assistant with a proven understanding of a studio environment keen to learn and progress within your career to Camera Operation? Do you have the ability to assist the camera crew pro-actively and creatively on a production?
If so, then read on. ITV is currently looking for experienced Camera Assistants to work as part of the client facing Camera team based in Manchester on a 12 month fixed term contract. You will be assisting with the rigging, de-rigging and operation of technical equipment. We are not just looking for someone to operate and maintain the equipment, although that is essential, we are also looking for an individual who can deliver outstanding service, demonstrate pro-activity and enthusiasm and work to exceed our clients expectations.
You will have a good understanding of a studio environment and the type of roles and skills required within it. You will also have an awareness and working knowledge of relevant Health & Safety legislation, policies and practices. Proven and demonstrable interest in camera and lens techniques together with basic understanding of camera mountings, dolly, track, and cranes will be required.
What is absolutely key is also an ability to work under pressure, to be creative as well as have the ability to prioritise, problem solve and be a great communicator. You will have a flexible approach, as you will be working to a varying shift pattern which may include evenings, weekends and Public Holidays.
If you want to play your part, ITV is a great place to work and develop. If you thrive in a fast paced environment where no two days are the same and you possess the technical and creative ability that will help us achieve our goals, then we'd love to hear from you.