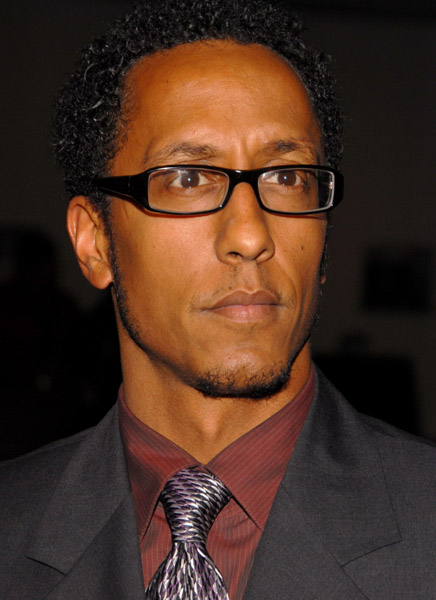 Recognise this face? Fans of cult hit The Wire will. We recently caught up with actor, producer and writer Andre Royo to discuss his role in the acclaimed film Calloused Hands (Woolfcub Productions). The film, tells the story of 12-year-old Josh, a mixed race boy growing up in Miami who lives under the oppressive weight of his abusive step-father. He manages to forge his own path in life when his estranged grandfather insists he study for his Bar Mitzvah. In this SceneProfiles, Andre talks about playing the character Byrd, the impact that his cultural identity has had on his career as well as life after The Wire.
Firstly, what attracted you to this role?
After working on a show like The Wire, the idea of playing the lead character in a movie was just the challenge I wanted.; especially when a director was putting his own true story of abuse and hardship on screen, trusting me to help tell his story. I thought Jesse was doing a courageous thing. The intense struggle of raising a kid, the highs and lows of wondering how to motivate and push a child to reach his or her potential, dealing with the pain of lost dreams and the struggles of substance abuse –it was the challenge of getting it right that first opened my eyes to the project.
There are many themes in Calloused Hands – from the nightmare of failed dreams through to culture and identity. How have these themes been relevant in your own life and career?
My whole life has been about chasing a dream with no safety net. All or nothing. And there were times where 'nothing' is all I saw. I was never totally outside myself to see how I handled my own failure at times. Plus being a mixed kid and raising my own daughter who is also mixed, I felt it was important to get a chance to act out some personal fears through the character of Byrd.