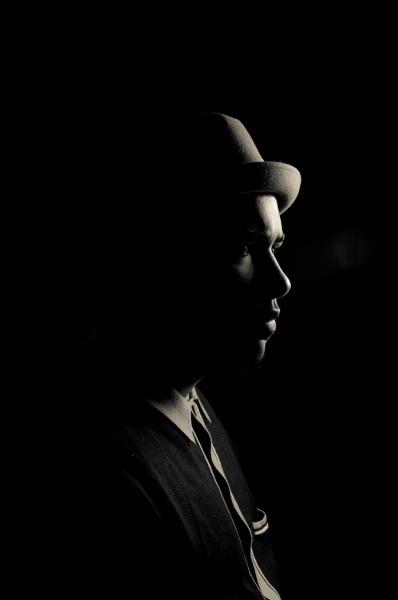 As the exclusive online media partner for the Screen Nation Digital-iS Media Awards we will be featuring each of the nominees in the lead up to the awards ceremony on 17th December. The event, which is in conjunction with Vox Africa (Sky218) and sponsored by Google and Afrinolly, will celebrate the best online content produced by black British and international digital media creatives across short film, web series, music promos, blogs, magazines, social networks and more. To grab one of the limited tickets to the event, click here.
We caught up with Travis Watson, the writer and director of Sorry We Don't Help Darkies, which is up for the Favourite Short Film Award. With such an in-your-face-title, we were keen to know where the inspiration for creating this film came from.
"I was inspired by filmmakers such as Spike Lee and Martin Scorsese to tell real urban stories. I also made a documentary about my Grandparents who came to England from the Caribbean during the 1950's. Their stories and their dignity and incredible resilience in the face of a very difficult situation, not only inspired this film but also inspired me in life."
And that's not the only place inspiration can originate. Travis makes a great point about taking guidance and notes from everything around you – in particular, they place you come from.
"I learn by watching people in my hometown of London, the beauty and simplicity in everyday interactions and the characters that you see as you travel around this great city. This is what teaches me and guides me in my filmmaking."
So what's next for Travis? Well people can look out for a feature film he is currently writing called 'Sounds of the Soul'. It is set in London and aims to explore the incredible and unique talent that black people have for creating music that enslaved Africans transported with them. It also looks at the temptations of fame and the greed of the music industry.
When asked why people should vote for his film, Travis said:
"I am trying to tell real stories about our beautiful black people, the side that is often ignored for the stereotypical caricatures, which have sadly portrayed us in the past. We have enormous creativity and I want to help inspire other black filmmakers to make films so that one day we can argue over whether there are more great black filmmakers or musicians. If you support me in this black film movement to tell our stories with honesty, I will be humbled and massively grateful."
To vote for 'Sorry We Don't Help Darkies' to win the Favourite Short Film Award, click here.
To find out more about Travis and Sorry We Don't Help Darkies see the links below:
For regular news, updates and opportunities, follow us on Twitter at @Scene_TV and 'Like' the Facebook page: www.facebook.com/SceneTV