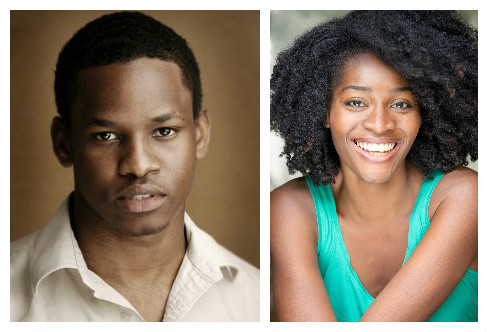 Anthony Abuah and Segilola Ogidan are the film making dream team, who have captured the imaginations of critics and fans from across the world with their new political thriller 'MONA'. The film is based on the infamous July 1973 visit to of Dr Marcello Caetano to the the capital. It focuses on a female assassin attempts to kill the Portuguese Prime Minister during a state visit to London. The film highlights neo-colonialist and pan africanist themes which still exist today.
Director, writer and producer Anthony Abuah began his career as an actor in London. Born in Kenya to a Nigerian Father and Rwandese/Ugandan mother, he spent most of his youth living in various countries across Central and West Africa. After starring in some successful plays in theatre, Anthony grew to love story telling through script-writing and set his sights on film. In October 2011, Anthony began production on his debut feature film, Woolwich Boys, about a gang of 419 fraudsters in South London which received critical acclaim and was well received by film fans. After showcasing 'MONA' around the world Abuah is ready for the UK to experience this Pan-African political thriller: "I'm glad we're finally able to release this film to a UK audience."
Abuah has partnered with creative visionary, British Nigerian founder of OKP Productions, Segilola Ogidan. With a wealth of knowledge in script development, production and film finance, Segilola adds a clear cut determination to any project she works on. In 2014 she successfully completed her first feature film 'MUM, DAD, MEET SAM', which she wrote and produced herself. Working on 'MONA' has been a labour of love for Ogidan who wants to use this film to showcase how diverse and creative African filmmakers can be:
"I'm so excited to finally get this film seen at 'home' in the UK essentially. We've had such success and appreciation internationally which has been absolutely fantastic and overwhelming but there's nothing more satisfying than when you're welcome home. I believe audiences are in for a treat with Mona. Anthony really has exceeded my expectations not just with the storytelling but also visually and I cannot wait to share!"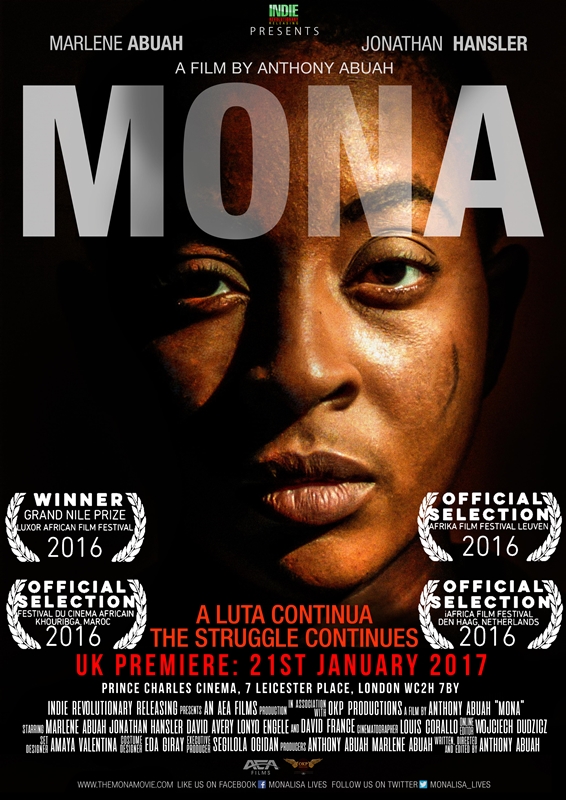 By joining forces Abuah and Ogidan have developed a film which encapsulates the power of creative partnerships and visionary perspectives on an international scale.
The film will be screening in the UK from 21st – 26th January, with a London premiere set for 21st January at the Prince Charles Cinema in Leicester Square. For more information about how to attend and screening times, visit www.themonamovie.com.