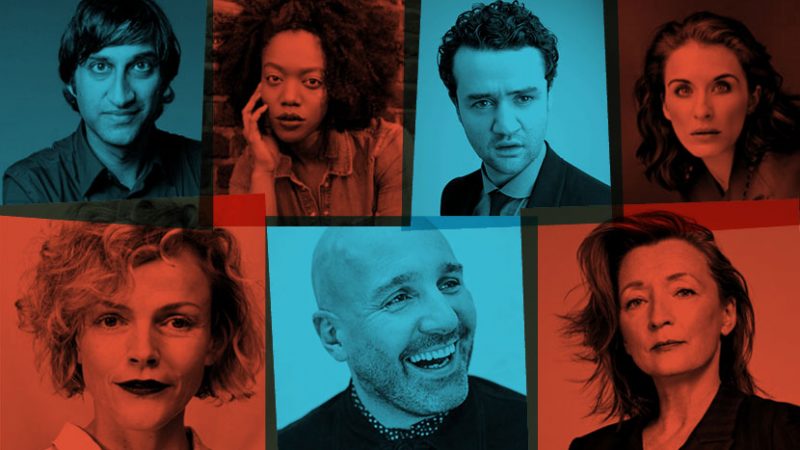 The BFI has announced the line-up for Working Class Heroes, a day of talks, discussions and screenings looking at the working-class heroes behind and in front of the camera, and asking, how can working-class British film talent thrive in 2018?
This unique live celebration will take place at BFI Southbank on Saturday 14 April, and will welcome guests including actors Lesley Manville (Phantom Thread), Maxine Peake (Funny Cow),Vicky McClure (Line of Duty), Daniel Mays (Shifty), Naomi Ackie (Lady Macbeth) and Cathy Tyson (Mona Lisa), actor and writer Johnny Harris (Jawbone) and director Asif Kapadia (Amy). The events are open to the public, industry and actors with ticket prices kept to a minimum, and under 25s able to book sessions from just £3. The day will be a taster for a comprehensive Working Class Heroes season, at BFI Southbank throughout September 2018, with more details to be announced soon.
Danny Leigh, BFI Senior Curator of Fiction Film and TV and programmer of Working Class Heroes said: "Having seen Gary Oldman, Lesley Manville and Daniel Kaluuya all enjoy Oscar recognition this year, it seems the perfect moment to celebrate working class screen talent. And it is – but for complicated reasons. Despite the stellar success of a handful of role models, are working class actors in the Britain of 2018 in crisis? Established stars talk of being typecast and shut out of high-profile projects – and for the next generation, austerity has left young low-income actors struggling even to train. Britain needs to talk about class and film.
And actors are only part of the story. Money and connections shouldn't be the making of a writer or director – or a producer or executive. So Working Class Heroes on April 14 will be a celebration and a roadmap to the future – but we have to ask some tough questions first."
The day will kick off with Maxine Peake in conversation with BFI programmer and curator Danny Leigh, during which Peake will discuss her extensive career, from roles in Dinnerladies and Shameless to her latest film Funny Cow, which will preview at BFI Southbank the previous evening. The Acting Class Live will be a live onstage event featuring interviews with Lesley Manville, recently Oscar-nominated for her role in Phantom Thread, and Naomi Ackie, winner of BIFA's Most Promising Newcomer award in 2017. In How to Make It award-winning actors and filmmakers will reveal how to get stories told as a working class talent in the film industry. Panellists will include actor Johnny Harris (also writer of the BAFTA nominated Jawbone) and Line of Duty's Vicky McClure, who is currently launching her own production company, alongside the Oscar-winning director of Amy Asif Kapadia.
Best in the Scene will be a practical session for young working class actors featuring actor Craig Parkinson (Line of Duty) with leading casting directors Shaheen Baig and Des Hamilton. Representatives from drama schools and youth groups including RADA, The BRIT School, Diversity School, National Youth Theatre and Open Door will also be present to answer questions from aspiring young actors. Audiences will be able to hear from industry experts on the role of class and money in the film business in the session Class and the Green Light. Panellists will include producers Rebecca O'Brien (I, Daniel Blake), Robyn Slovo (Tinker Tailor Soldier Spy) and Derrin Schlesinger (Four Lions), and director Shola Amoo (A Moving Image), who will also be joined by a representative from the BFI Film Fund, who will address how the BFI Diversity Standards are seeking to ensure that people from lower socio-economic groups are better represented in the industry. There will also be a debate on what it means to be working class in the time of Brexit, Grenfell and zero hours contracts, led by writer Frank Cottrell Boyce and Dr Faiza Shaheen, Director of think tank CLASS (Centre for Labour and Social Studies) – Who is the Working Class Hero? will look to address some of the big questions around the meaning of class in 2018.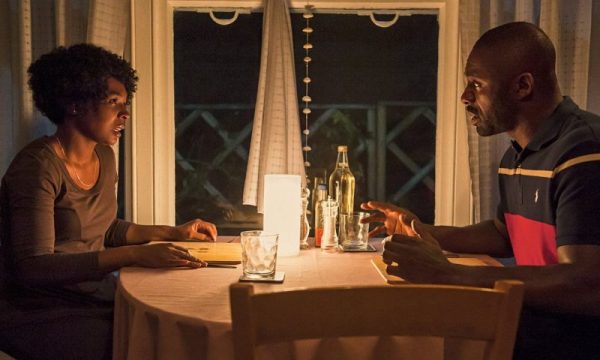 Completing the line-up for the day will be screenings of Debbie Tucker Green's Second Coming (2014), the brilliantly original drama of extraordinary events and an ordinary London family; landmark British crime drama Mona Lisa (Neil Jordan, 1986), followed by a Q&A with star Cathy Tyson and writer David Leland; and a 10th anniversary screening of the micro-budget modern classic Shifty (Eran Creevy, 2008) starring Daniel Mays and Riz Ahmed, which will be followed by a Q&A with Daniel Mays and director Eran Creevy.
To see the full list of events and get your tickets, click here.
Follow @Scene_TV on Twitter and join the mailing list here for the latest news and opportunities.