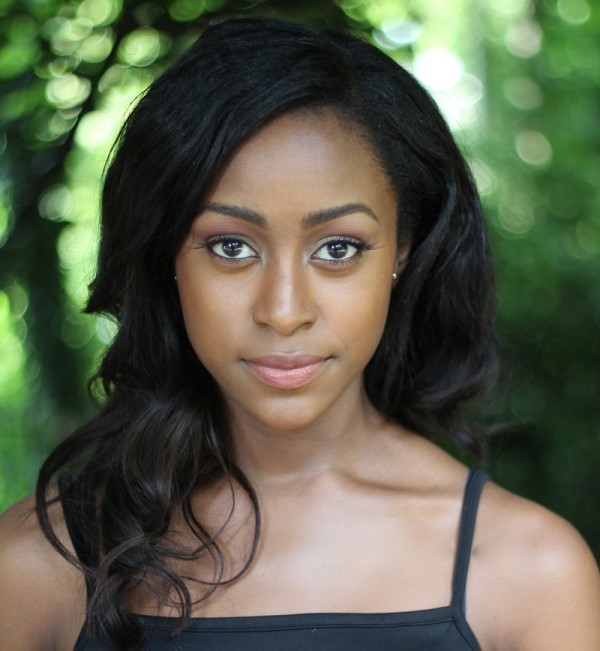 British actress Simona Brown has booked the role of Tess in the upcoming E4/Netflix series Kiss Me First. Written by Bryan Elsley (Skins, Dates), the six-part drama tells the story of Leila, a lonely 17 year old girl who is addicted to a fictional online gaming site called Agora. While in Agora, Leila meets Tess, a cool and confident party girl who harbours a dark secret. In the real world, the two girls become friends, but after Tess disappears Leila decides to assume her friend's identity and in doing so is quickly drawn into unravelling the mystery behind her disappearance.
The series will combine live action with computer-generated virtual world sequences to create the parallel worlds of Leila and Tess' real life and that of their online alteregos 'Shadowfax' and 'Mania' in the virtual world of Agora. It will also feature state of the art animation sequences evoking the world of Agora and the stories of the young people who meet clandestinely there. This virtual world alongside live action narrative will provide a platform for exploring the loneliness and isolation experienced by young people and the disparity between appearance and reality in the social media age.
You will have recently seen Simona in ITV three parter Him in which she played regular role Faith. Her U.S. credits include series regular role Ros in Guilt (ABC), Grace in The Night Manager (BBC/AMC), Gaia Bawden in HBO's Casual Vacancy and Jinna in Roots for the History Channel.
Kiss Me First is being adapted from Lottie Moggach's best-selling novel and will be produced by Balloon – the production company co-owned by Bryan Elsley and Harry Enfield – and Kindle Entertainment for Channel 4 in association with Netflix. In a unique co-production, it will premiere on E4 in the UK with Netflix streaming the series globally outside the UK.
Piers Wenger, Head of Drama at Channel 4 at the time of commission, said; "This is a thrilling and truly ground-breaking series which takes an emotional look at the lives of a group of young gamers and the truth which exists behind their online life. We are thrilled to be welcoming Bryan Elsley back to E4 to lead a group of new writers and to helm this exciting new show."
Larry Tanz, Vice President Global Television at Netflix, said: "Netflix is committed to bringing the work of bold and innovative voices like Bryan's to our subscribers around the world. Kiss Me First is a show with global themes and resonance, and we are proud to launch the show simultaneously across the entire world, exclusively on Netflix immediately after its broadcast in the UK."
Bryan Elsley, writer and Executive Producer, added; "I'm very excited to be working with E4 again alongside Balloon, award winning Kindle Entertainment, Netflix and our brilliant animators Axis. We hope to thrill and mystify our audience on a headlong ride through emotions, intrigue and virtual reality."
Melanie Stokes, Joint Managing Director, Kindle Entertainment and Executive Producer said; "The opportunity to be working alongside Bryan Elsley and E4 on Lottie Moggach's superb debut novel is, to be honest, a dream come true."
Congrats Simona!